Beginning October 29th 2019
Gil's platform presents on line their most recent articles and videos about life with HIV.
The short film "Atlas2018" shows the frontrunners of this community organization, whose aim is to give a face and a voice to the HIV community of 37 million men and women worldwide.
The men of Atlas2018 talk extensively about their motives, their work and their future plans.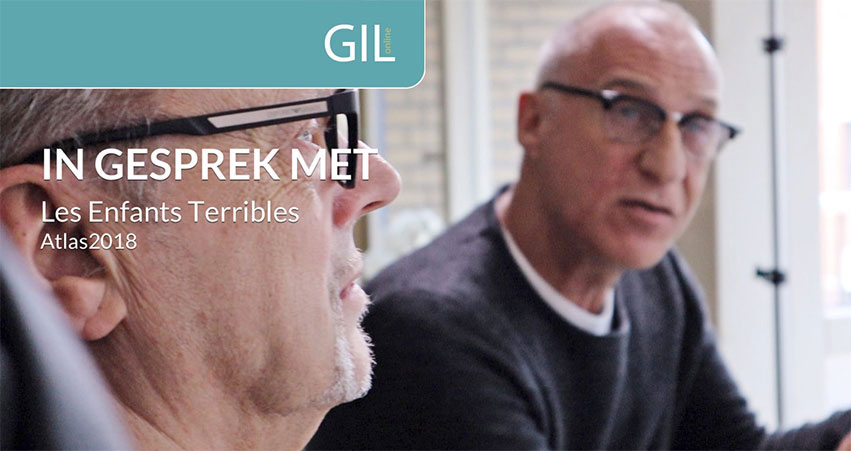 November 13, Zürich
Screening during "Problem gelöst? Geschichte(n) eines Virus"
Our 'award winning' short film Looking for Curtis and our documentary I will speak, I will speak! will be screened in the context of the exhibition "Problem gelöst? Geschichte(n) eines Virus" in Cooperation with the Konzeptbüro Rote Fabrik Zürich.
Wednesday November 13 – time 19.30, at Clubraum Rote Fabrik, Zürich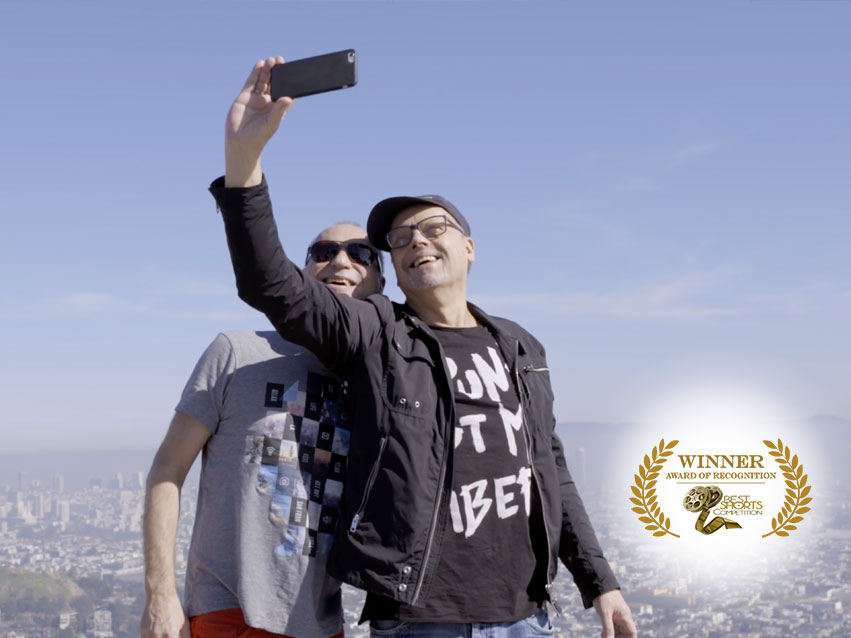 September 19, Los Angeles
The Best Shorts Competition
It made us proud and very happy to hear that we have won The Best Shorts Competition September2019
A big hug for all in our team.
The jury wrote: "On behalf of our entire staff and panel of judges, I am pleased to inform you that you have won a Best Shorts Competition Award!
Season: September 2019
Willem Aerts (Netherlands), Looking for Curtis
Award of Recognition: Documentary Short
Winning a Best Shorts is something you and your entire team can be proud of! Our judges base their decisions on the quality, creativity and technical aspects of each piece. The award appropriately reflects the endless hours you and your team have spent to create your outstanding production! Congratulations on your achievement!"
Looking for Curtis, USA
Looking for Curtis, NL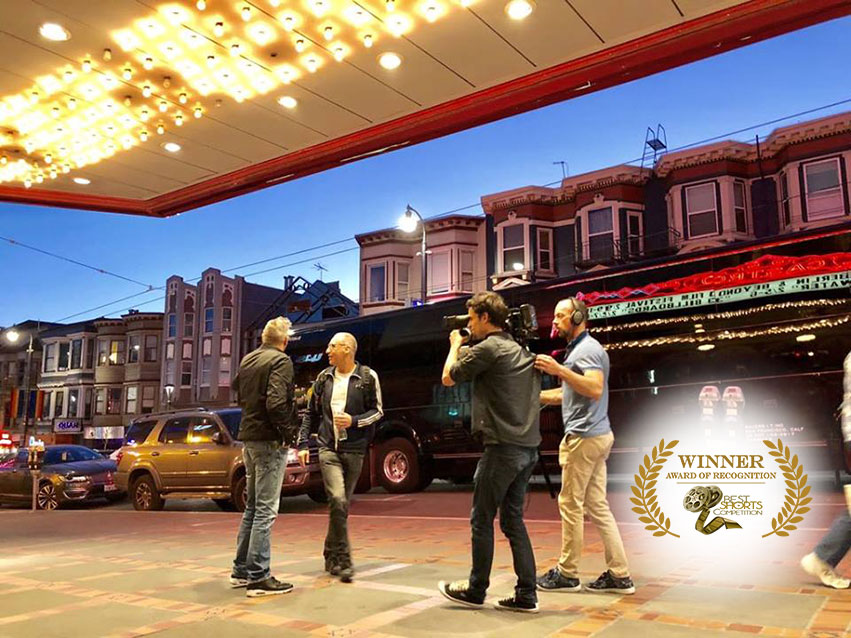 July 5, The Netherlands
Presentation international pharma
Films, pictures and stories from around the world
This day we gave a successful presentation of our material for a large group of policy officers from one of our sponsors. Bert, Erwin and Robert showed 6 films, spoke in detail of how Atlas works, what goals we are striving for and how we can reach people worldwide.
Many of those present got a new look at a world which they themselves are working so hard for. This made it an extremely inspiring afternoon that strongly motivated both parties to continue working for an HIV-free world.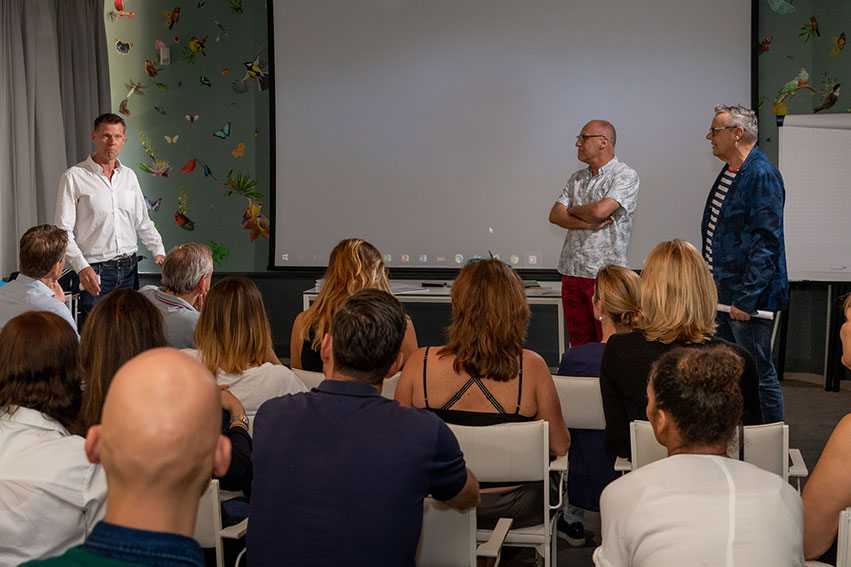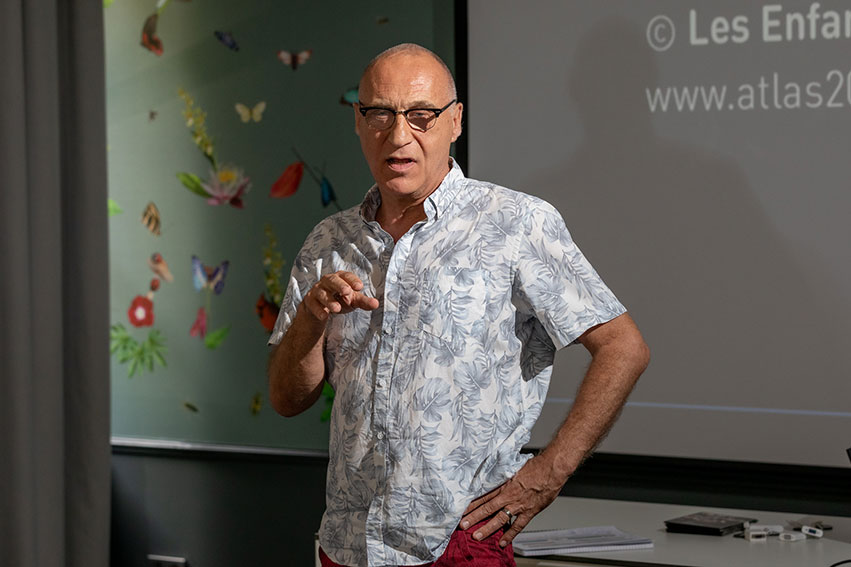 Photo's by Emiel Lops
June 18 – July 2, visiting San Francisco
"I will speak, I will speak!" in New People Cinema
An exclusive screening of "I will speak, I will speak!" during the Pink Film Days in San Francisco, along with meeting the makers and initiators in the New People Cinema. We'll give a short introduction to our plans and new material for ATLAS2018. By invitation only.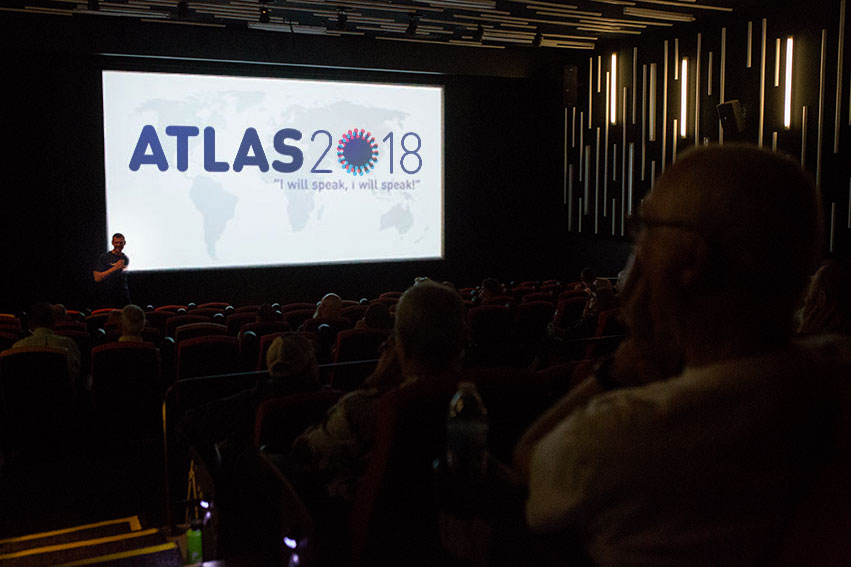 June 18 – 25, SAN FRANCISCO
AIDS 2020 SURVEY
To gain support for ATLAS2018 in conjunction with the AIDS 2020 congress (6-10 June 2020 in San Francisco and Oakland) we'll present and promote our work to our friends and contacts in San Francisco. And we'll choose the best location for our exhibition ATLAS2018.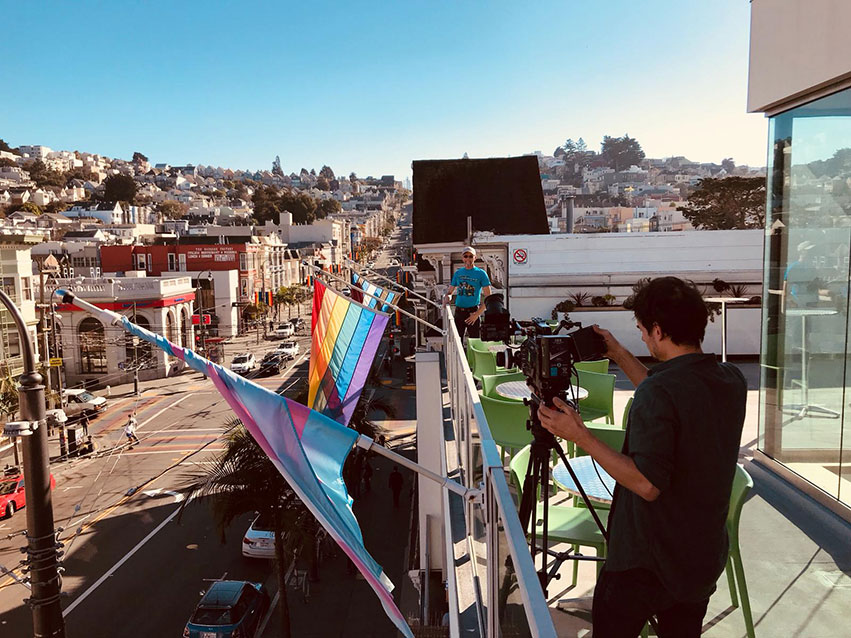 April 2019, Amsterdam
ATLAS2018 in 'Zichtlijnen'
ATLAS2018 gets star billing in the April issue of 'Zichtlijnen' ('Sightlines'), the magazine of the Dutch Stage Technology Association. Read about ATLAS2018's technical highlights and see some beautiful photos of the exhibition in the Beurs van Berlage, realized thanks to Improve, which made ATLAS2018's stories so clearly visible and audible.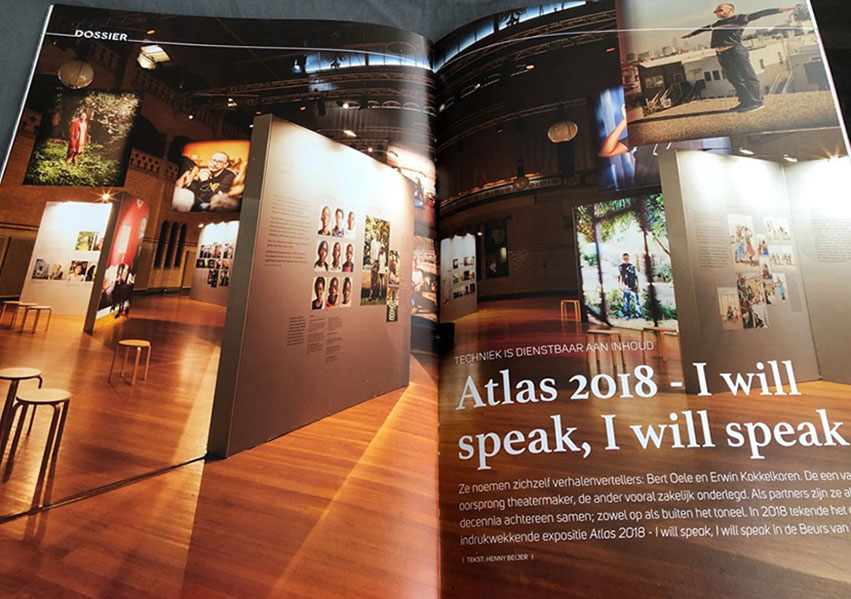 April 29, Montgomery
ATLAS2018 PRESENTATION AT MAO
ATLAS2018 meets MAO (Medical Advocacy and Outreach), the rural South Alabama association that provides competent, compassionate care and assistance to individuals living with HIV, hepatitis C, and other life-threatening illnesses. MAO, whose work we follow with admiration and respect, gets a look at Atlas's collected stories. MAO: thanks for your help and hospitality and your great work.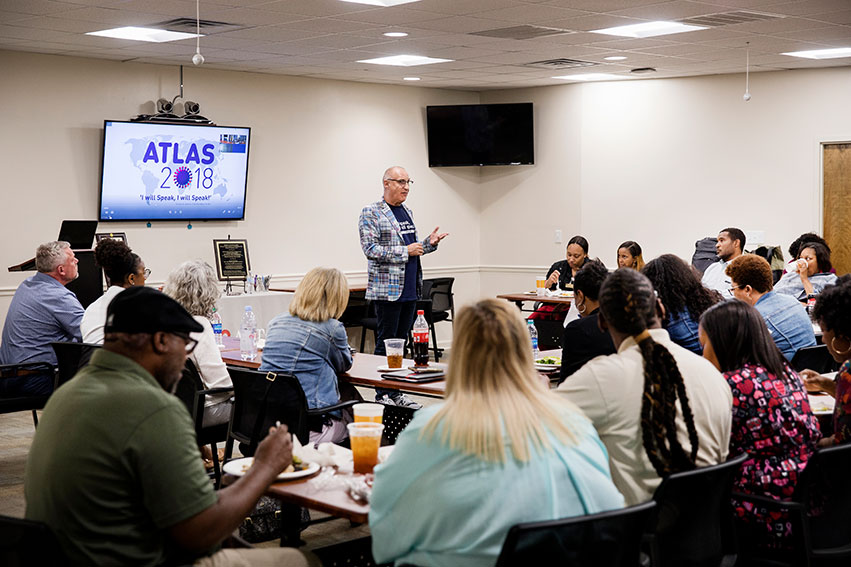 April 26 – May 5, Alabama
Our visit to Alabama
Our visit to Alabama was impressive: we met fantastic strong men and women who get on with their lives against all odds. As the first to portray the HIV community in Alabama, we present their stories on our website, material that's diverse, unusual, and of high quality.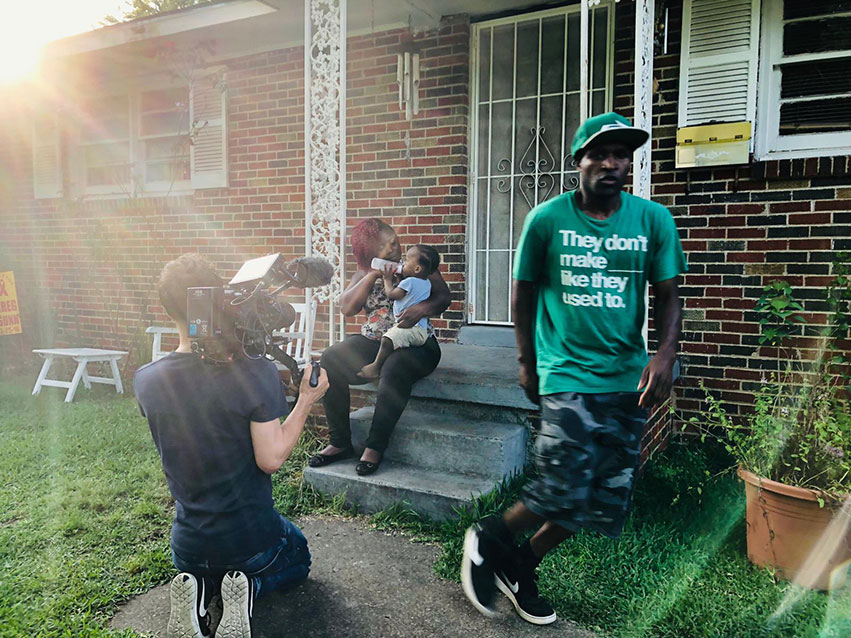 March 14-24, 2019, Amsterdam
Roze Filmdagen
Our documentary "I will speak, I will speak!" and the short film 'Looking for Curtis' on the Roze Filmdagen
Saturday March 16 – time 11.00 Westergas-theater
Sunday March 17 – time 15.30 Ketelhuis, Filmzaal 1 Premiere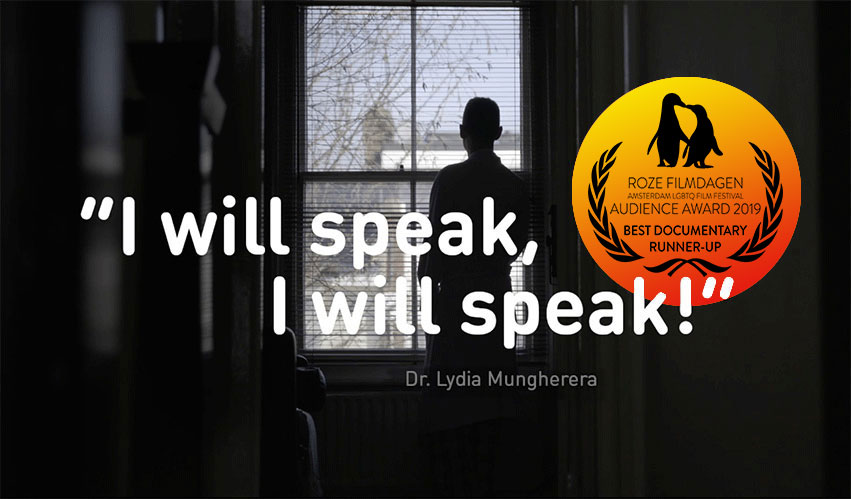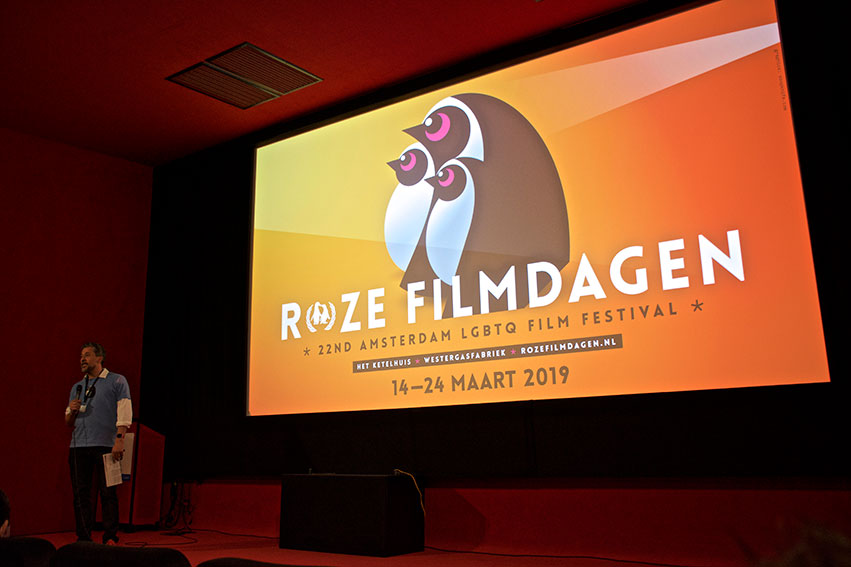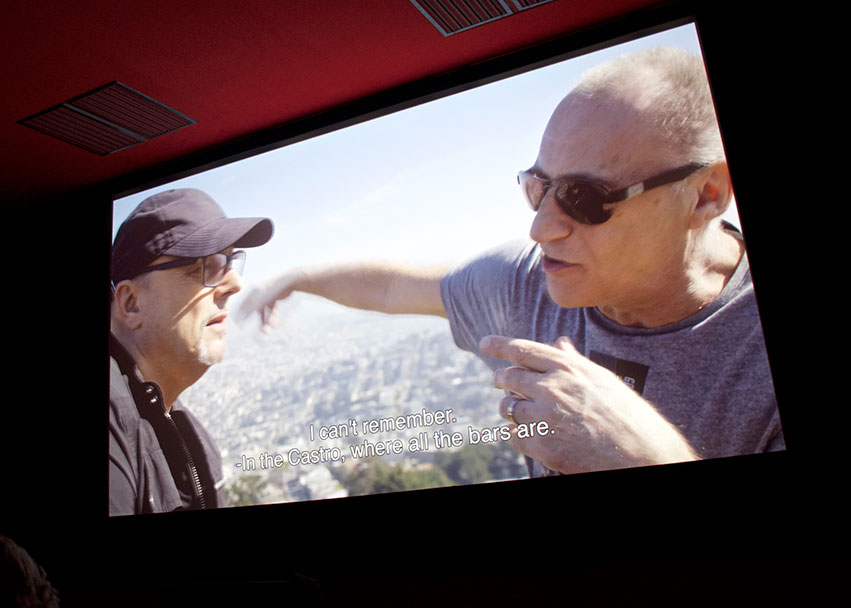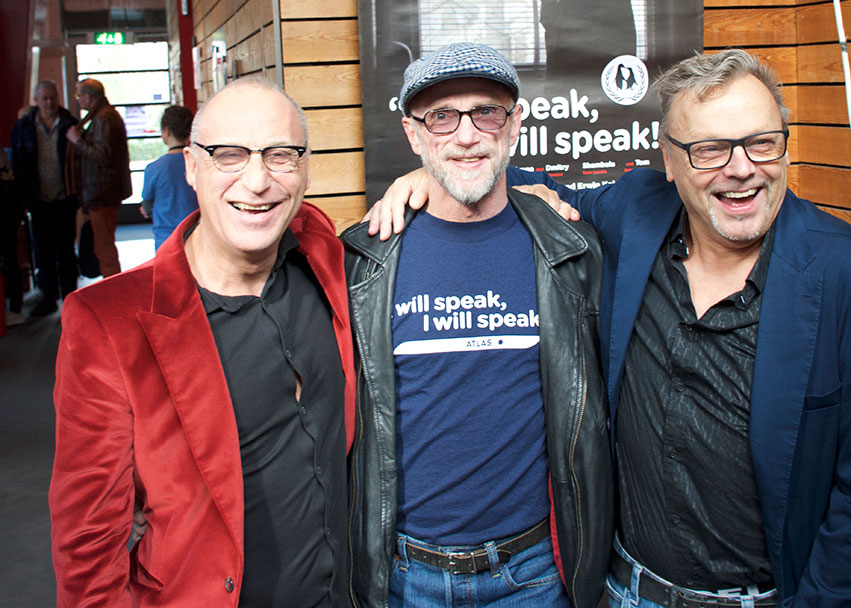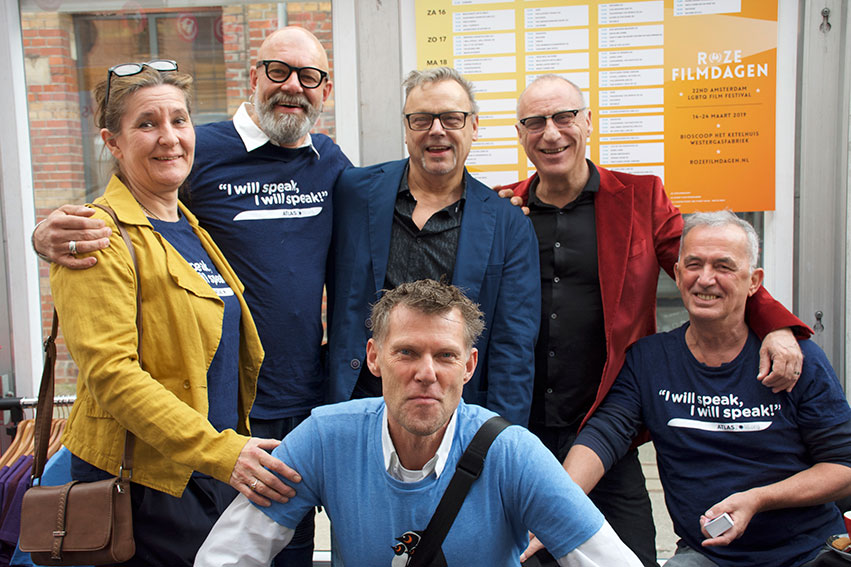 March 15, OLVG Hospital, Amsterdam
"I will speak, I will speak!" the documentary
On March 15, at 5 pm in the Eindhovenzaal of the OLVG Hospital, we will show the documentary "I will speak, I will speak!". Patients will have the chance to see and hear the many stories from men, women, and young people around the world living with HIV.
March, OLVG Hospital, Amsterdam
Photo exhibition by Erik Smits:
"The Time There-After" and "Atlas2018"
In the OLVG hospital's central hall, in Amsterdam, photos by our photographer Erik Smits will be on exhibit all through March. His photos for "The Time There-After" and "ATLAS2018" are intense, confrontational and stylistically arresting. We welcome you to this exhibition open to everyone.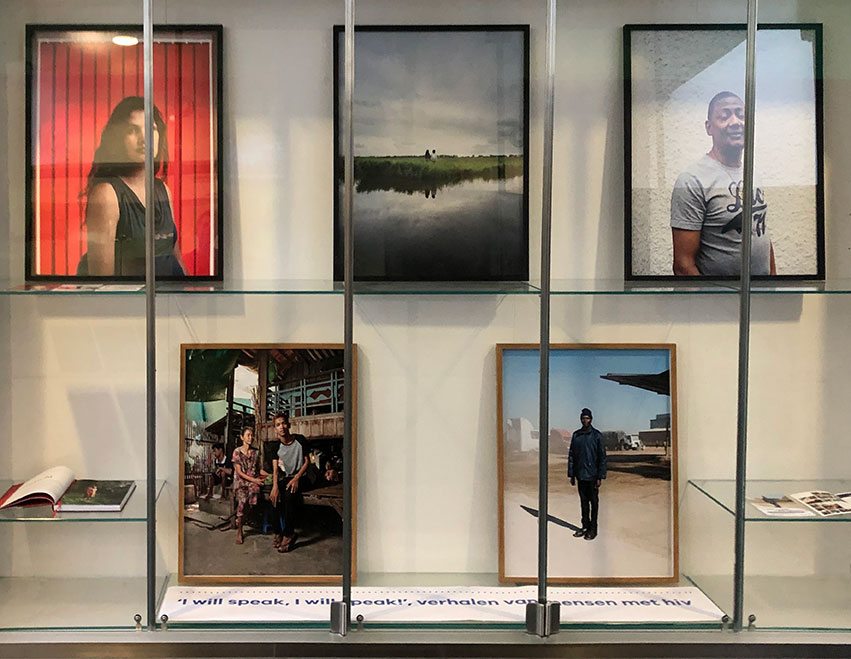 February 7, 2019, Bangkok
LGBTI+ Documentary night
In the garden of the Dutch Embassy in Bangkok more than 200 guests will see our documentary 'I will speak, I will speak!'. Thanks to this LGBTI+ documentary night event we are bringing our stories to a part of the world where some of them come from. We look forward to the responses, and to more travel for 'I will speak, I will speak!'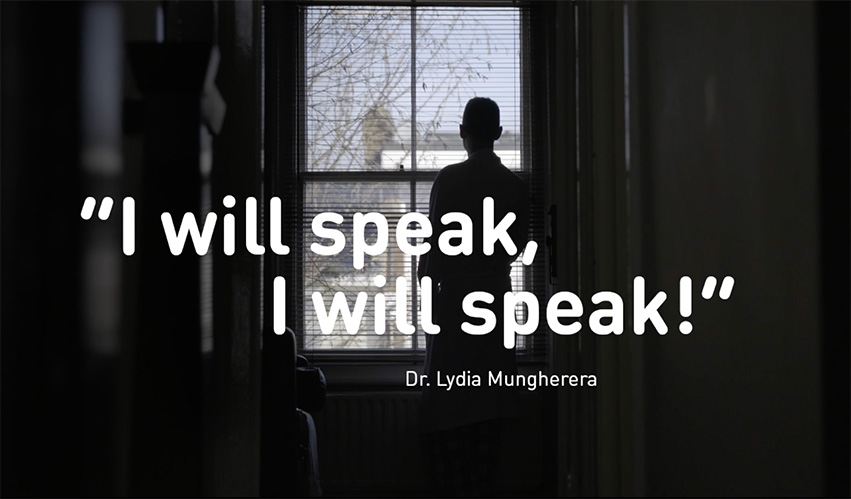 January 31, 2019, San Francisco
Long Term Survivors Atlas2018
The San Francisco HIV Frontline Organizing Groups (SF HIV OG) exhibit two productions by Atlas2018.
"Men of the first hour": We meet Ken, Gregg, Hank, Matt and Vincent over lunch in San Francisco — men who are completely open in witnessing how it was: the losses, the sadness, thinking it over and living through it.
"Patty": The story of her life is filled with the courage to continue hoping against all expectations — "My hope comes and goes". And how now as a yoga teacher she seeks and finds balance.
New trailers
In the blink of an eye these men and women welcome you into their lives. Trailers of our Atlas films, also available on this side.
Men of the first hour!