June 18 – July 2, San Francisco
Preparing ATLAS2018 for AIDS 2020
We worked hard for two weeks and took the first steps in order to bring the large retrospective exhibition "I will speak, I will speak!" to San Francisco-Oakland next July for AIDS 2020. We want to present the widely acclaimed exhibition ATLAS2018 with all the new material in a big way. We want to show both the global HIV community and the general public who we are, where we come from and what we have to say.
AIDS 2020 in San Francisco-Oakland is where it's all going to happen and that's why our story about 37 million HIV-infected people must be told there.

In the last few weeks we have spoken to potential partners and other parties who we are going to achieve this enormous task with. We visited different locations for the expo and we attended wonderful events where the HIV and gay community made themselves heard. The visit to the Harvey Milk Photo Center was moving and it was unforgettable to be able to participate in the annual Pride Parade. San Francisco, we love your warmth and your vigour.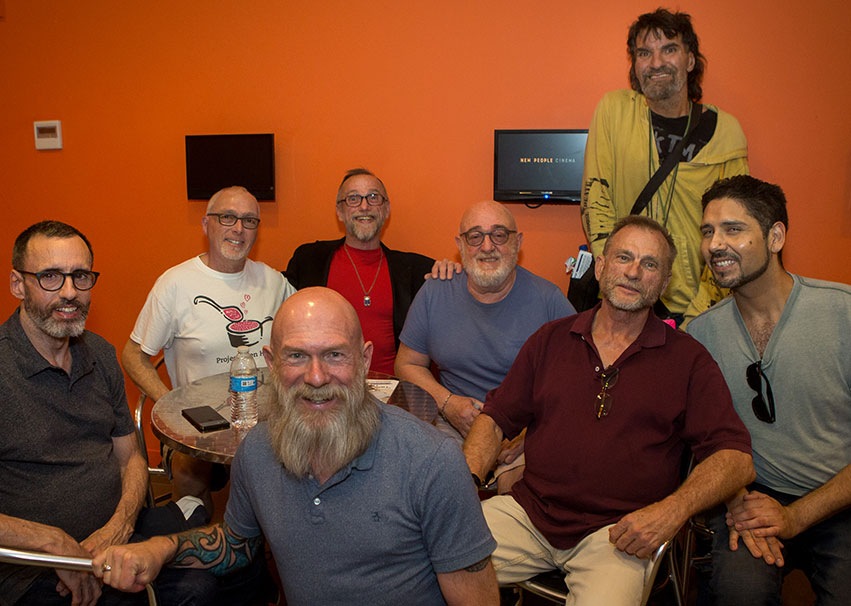 Members of San Francisco's Long Term Survivors community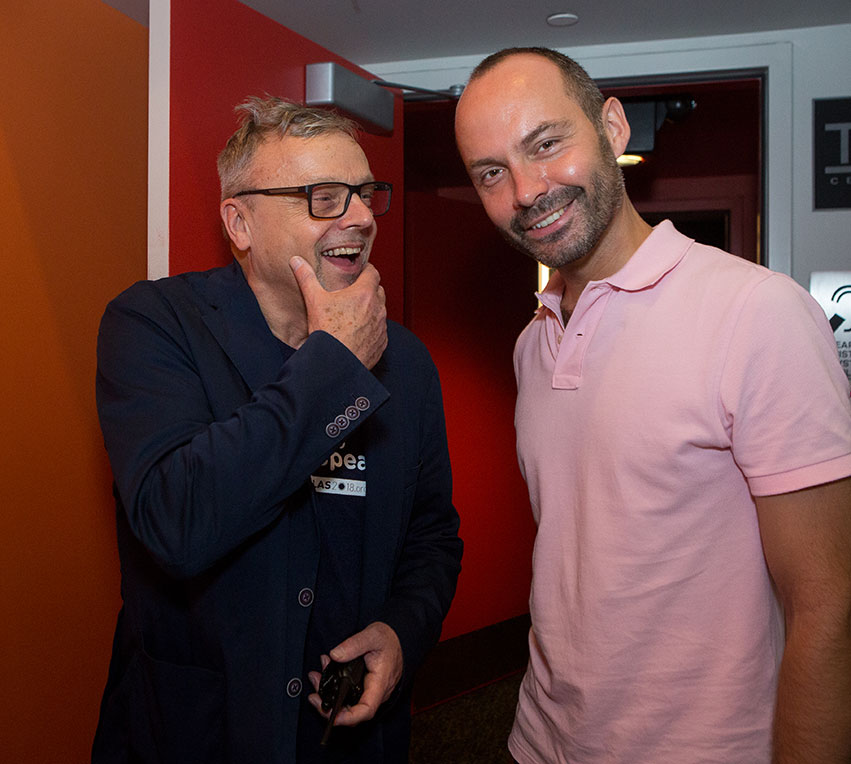 Producer Bert Oele and Deputy Consul General Vincent Storimans
June 21, San Francisco
Community meeting
ATLAS2018 meet the leaders of the local HIV communities in San Francisco. Gregg Cassin is our sympathetic, energetic host this day. Our goal is to join forces, make plans together and to share all our Atlas stories with the world.
We want to make the San Francisco-Oakland HIV communities an important ally in creating the exhibition, and all events that will take place a huge success. Working together is our motto to create an unforgettable event next year.
This meeting was a wonderful, promising first step. Thanks to all who attended for sharing knowledge and experiences and thanks to Gregg for his hospitality.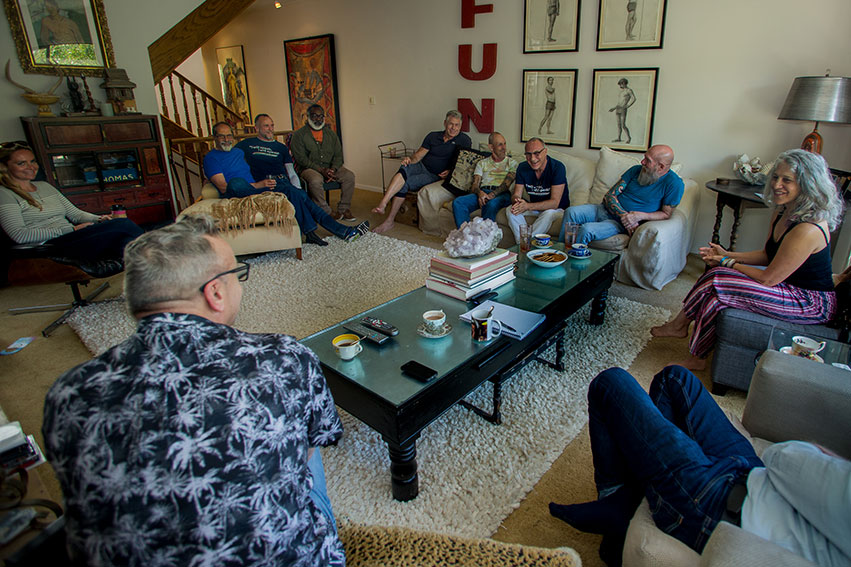 Leaders San Francisco's hiv-community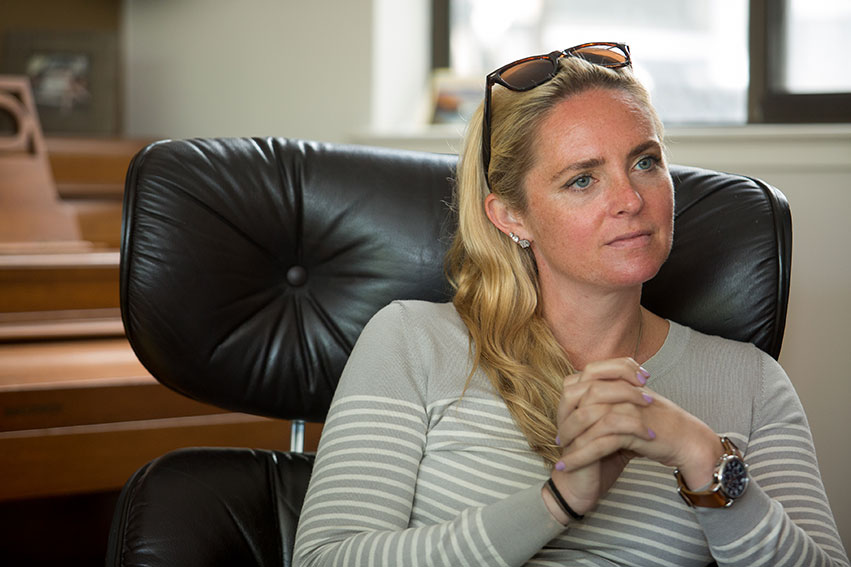 Larkin Callaghan, Director, Strategic Research Communications and Partnerships
AIDS Research Institute University of California, San Francisco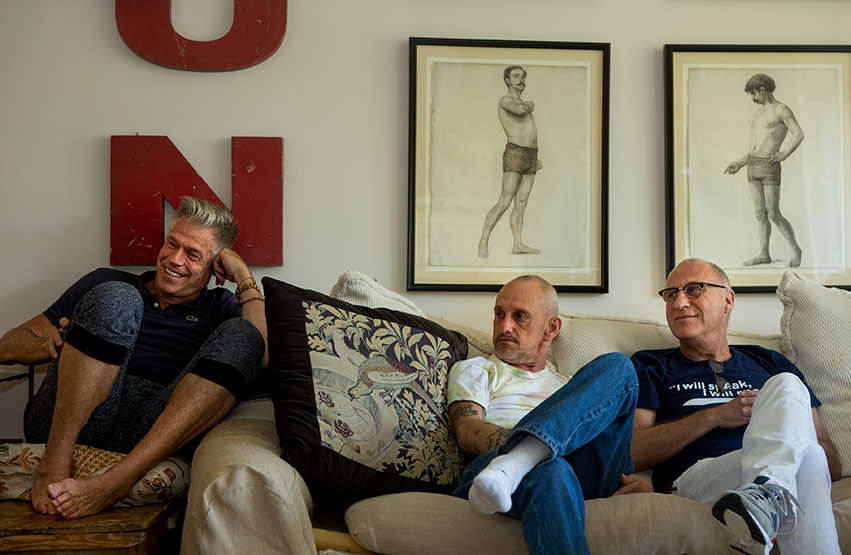 Gregg, Jason, Erwin
June 23, San Francisco
New People Cinema, Documentary "I will speak, I will speak!"
We show our critically acclaimed documentary "I will speak, I will speak!" to an American audience for the first time. It is an extremely successful afternoon in New People Cinema. The response is very positive and sincere. We are touched by the heart-warming reactions.
There is also a lot of interest in all the other material that we have filmed and photographed in 17 countries in recent years. The Dutch vice-consultant Vincent Storimans honors us with his visit and his enthusiasm. Nice to also have those portrayed in the beautiful documentary B5 (about the first years of the AIDS epidemic in SF) with us this afternoon. The reactions show that the ATLAS stories offer a view of the world that to many was unknown.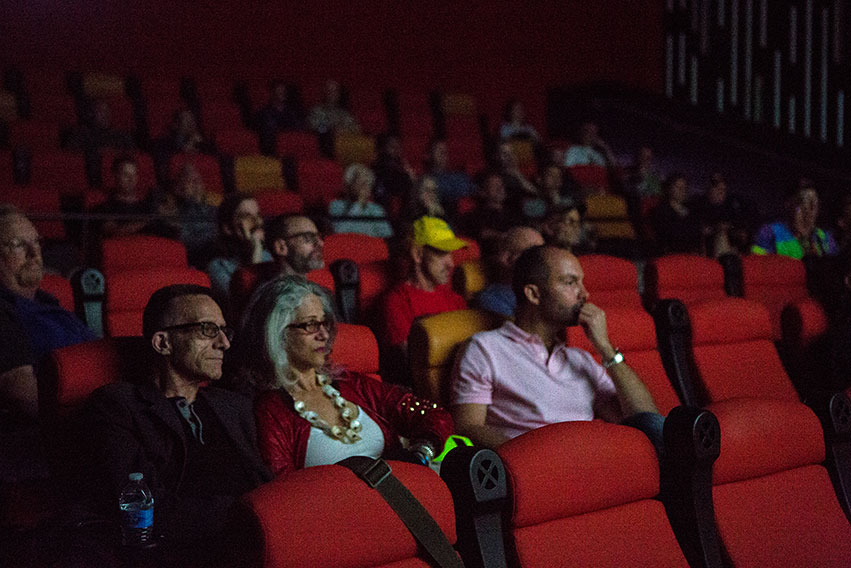 Being involved…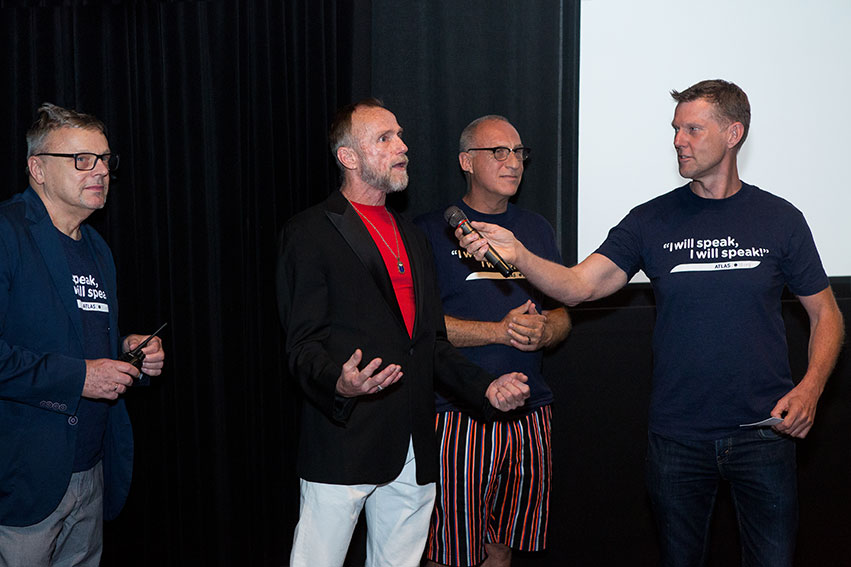 Bert, George, Erwin, Robert.
June 30, San Francisco
San Francisco Pride
We were honored to be invited to participate in San Francisco's annual gay parade. It was one big party to celebrate equality with a million others.
Bert, Robert and Erwin were proud to present Atlas to San Francisco and promised to be back next year for AIDS 2020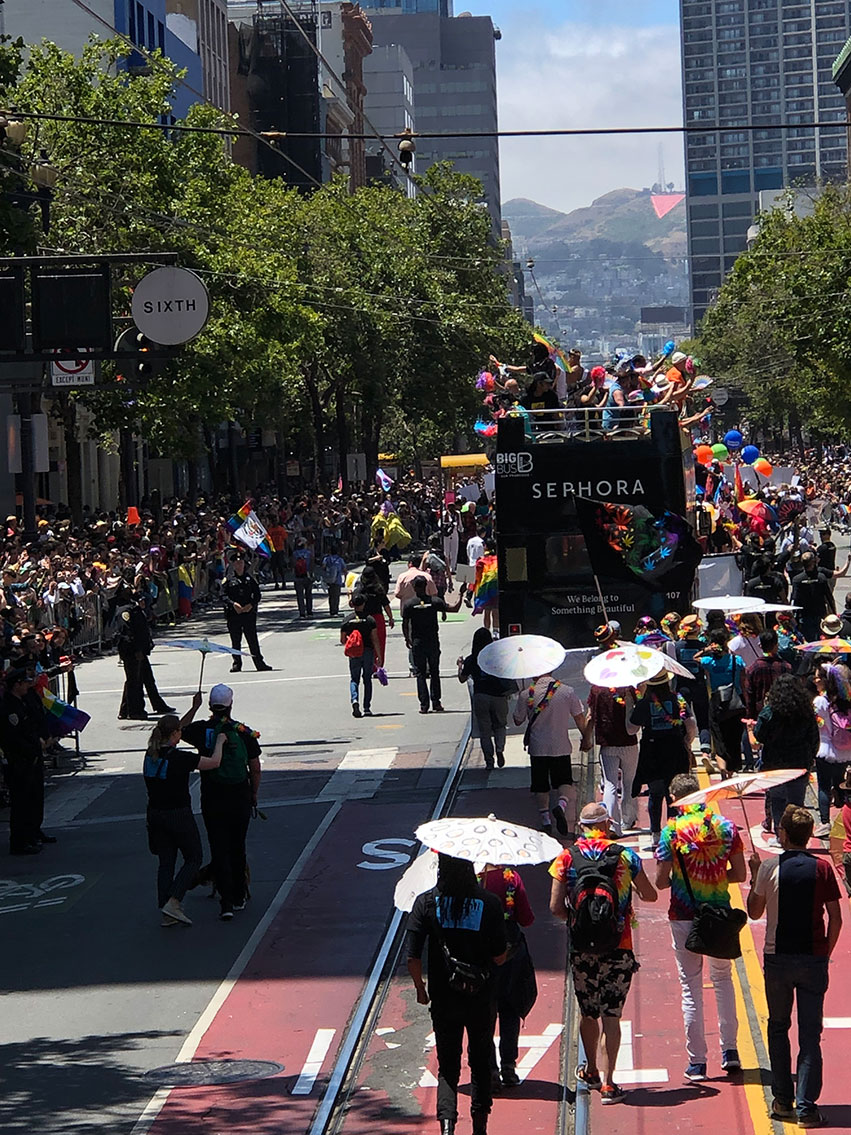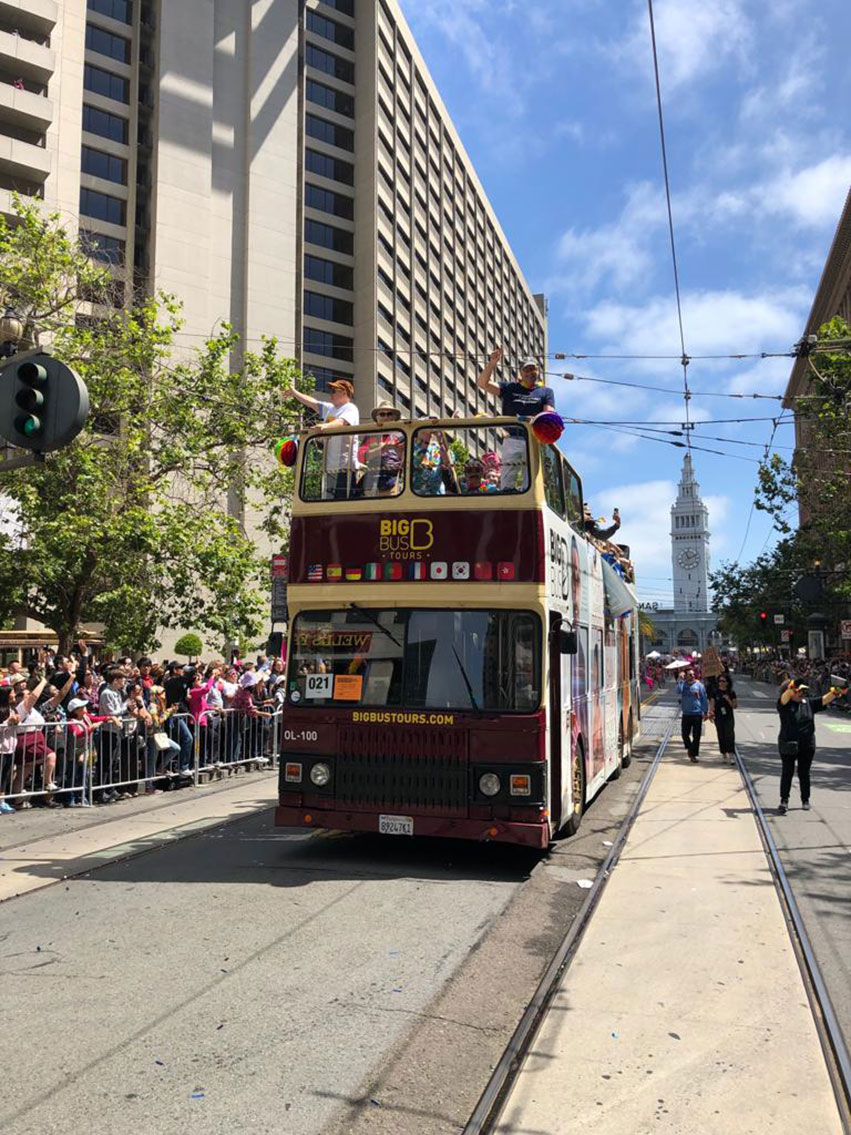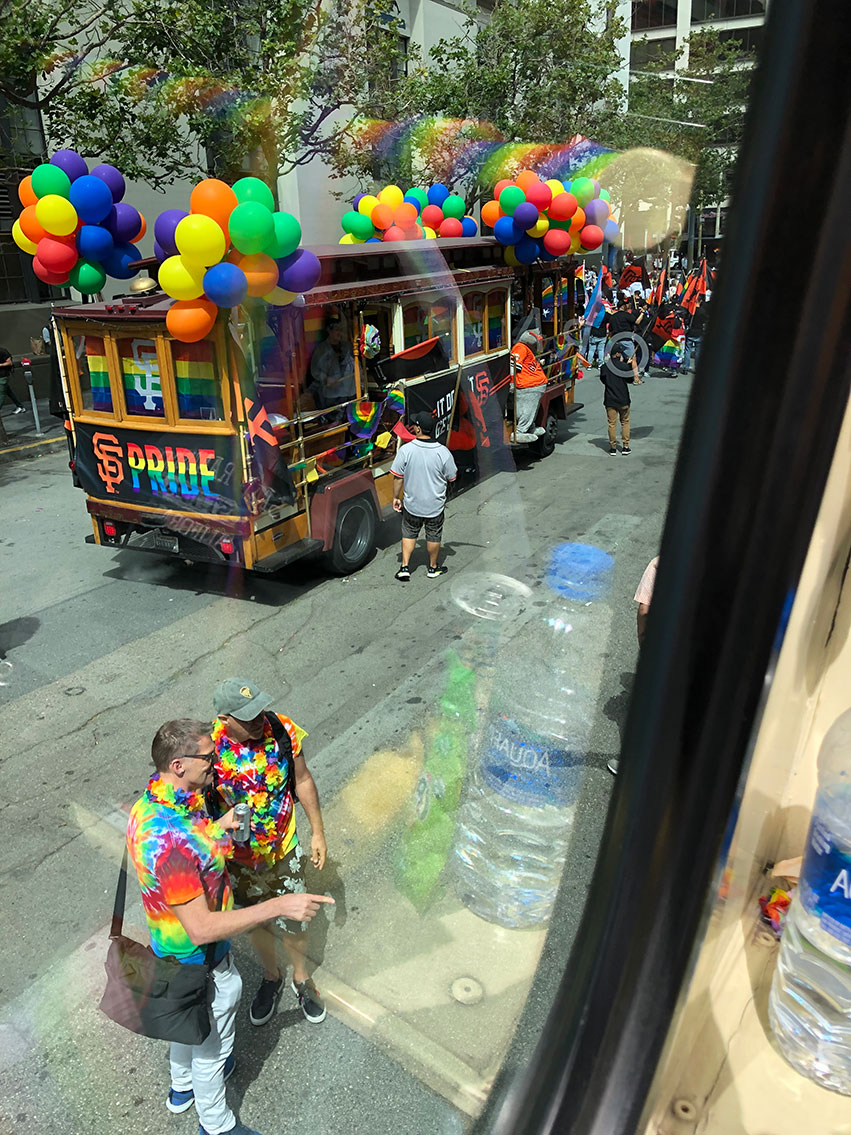 Photo's by Saul Bromberger