Atlas Virtual
In Progress
In this weblog we will be giving regular updates about Atlas Virtual's progress. Our work in April, May and June will culminate in the launch of Atlas Virtual Livestream at the start of the World Aids Conference AIDS 2020 Virtual, 6 – 10 July 2020, 5 days 24 hours a day. Below, you can see our latest updates.
Posted on July 6
A zoom interview with Anu Osinusi
Executive Director of Clinical Research Gilead Science CA
A conversation about searching for vaccines and treatment of HIV and Covid-19
Posted on 15 June
On the road again
There is almost nothing nicer, than being on the road with our production team. Moving around meeting, interviewing and filming the most amazing people. This time the road was the Metro in Amsterdam, which took us to the academic medical center. There we met Marc van der Valk, a very involved internist and chair of the Dutch Association of HIV Doctors in the Netherlands.
We discussed various topics related to HIV, Covid-19, how to overcome both pandemics, the doctor-patient relationship and his motivation. On our way back we concluded – again – how fortunate we are to have such great doctors, so empathic and knowledgeable, real partners in our health care.
In the last few weeks, we have done a dozen interviews online with people we had already portrayed before: "How are you doing now, in times of Covid-19?" resulting in great short films. But it was also great to roll out our cables on location again.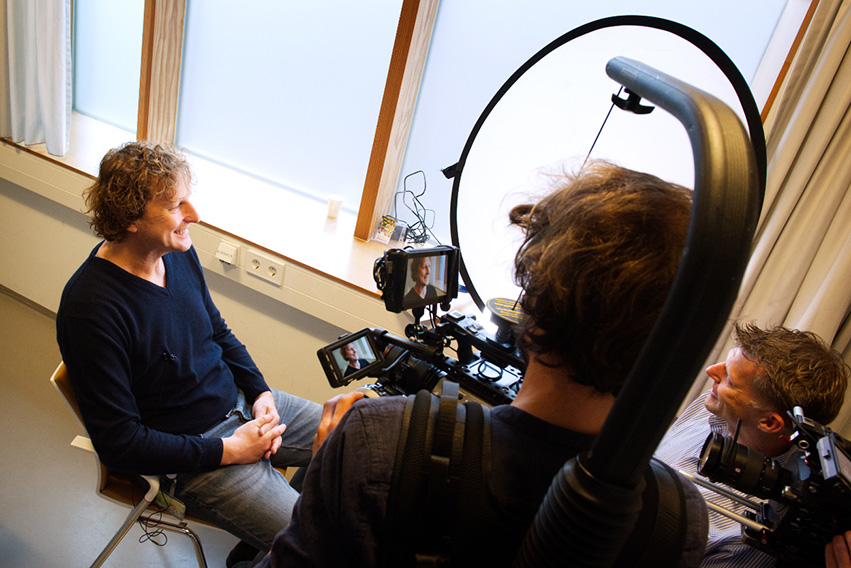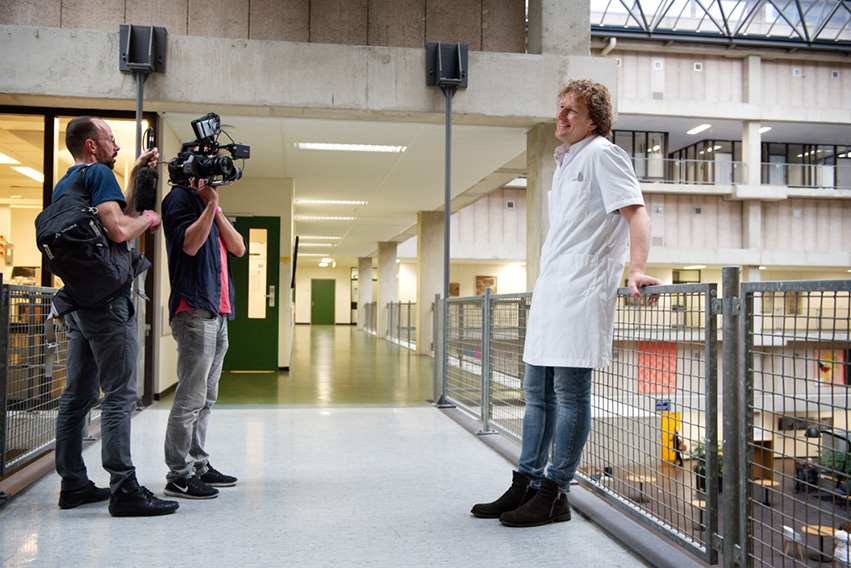 Photo by Ruud Gort
The result you will be able to see in our live stream, 6 – 10 July.
Posted on 10 June
Atlas Virtual a storytelling experience
by Hank Trout June 9, 2020
"Over the last several years, Atlas has interviewed, photographed, and filmed a diverse group of HIV community members sharing their stories of life with HIV. The group's work has produced various documentaries, hundreds of video stories, exhibitions, presentations, and social media campaigns. The purpose of ATLAS VIRTUAL is to showcase the strength and resilience of the brave men and women of the world's HIV communities. Plans include revisiting some of the HIV-positive women and men from South Africa, Zambia, Cambodia, the Netherlands, Japan, Germany, Suriname, Russia, the U.S. who participated in ATLAS2018."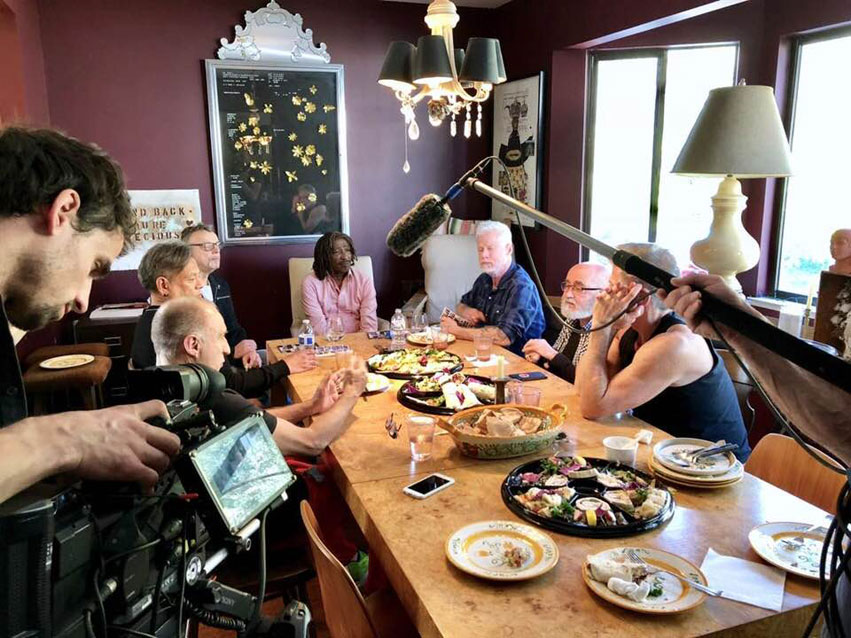 Posted on 8 June
Atlas Virtual is shaping up
It is now 6 weeks ago that we had to let go of our endeavors and preparations to build a grand exhibition in San Francisco. We decided to go for the ATLAS VIRTUAL concept and this  is really taking shape now.
We will be part of the Global Village Virtual, a free meeting space for the public at the World Aids Conference Virtual. Everything is still under construction, but we are excited to be part of it. Many folks worldwide will be able to find our live stream and daily talk show.
The production of new stories has really taken off in the last weeks: we did 12 online interviews with people we met before and a few new extensive interviews have been produced, some on the spot in the Netherlands. To see some results, click here. All this will become part of the 8 hour livestream (3 times a day).
The daily talk show from 6 – 10 July will be recorded in the cultural Center De Balie's professional studio in Amsterdam.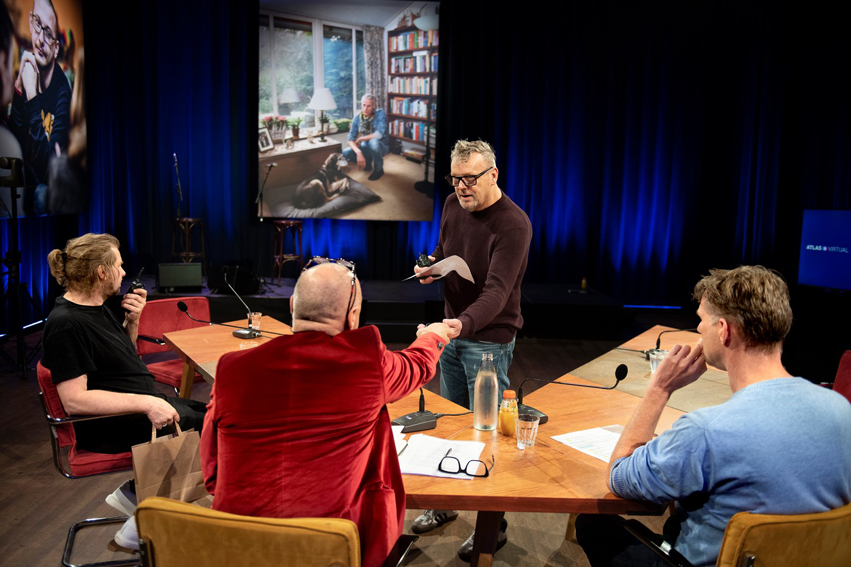 Photo: Kick Smeets
The schedule of the lineup of guests is filling up. To see some of our guests, click here. The talk show will be followed by a one hour online live chat, to give the audience the possibility to interact with the talks shows guests and hosts.
Posted on 14 May
So great to see you again, let's talk!
In the coming weeks we are going meet and film again (online) many of the people we have met from all over the world in the last few years. Those brave men and women who gave us their trust and allowed us to film them. We are looking forward to meeting them again and are curious to hear how they are doing and how are they dealing with the Covid-19 situation which can have such an enormous impact on personal health and the social-economic situation. We are going to produce new videos, which you will be able to see on our live stream, 6 – 10 July. We started close to home in Amsterdam with Erwin van Rheenen, whose earlier story was part of our documentary The Time There-After.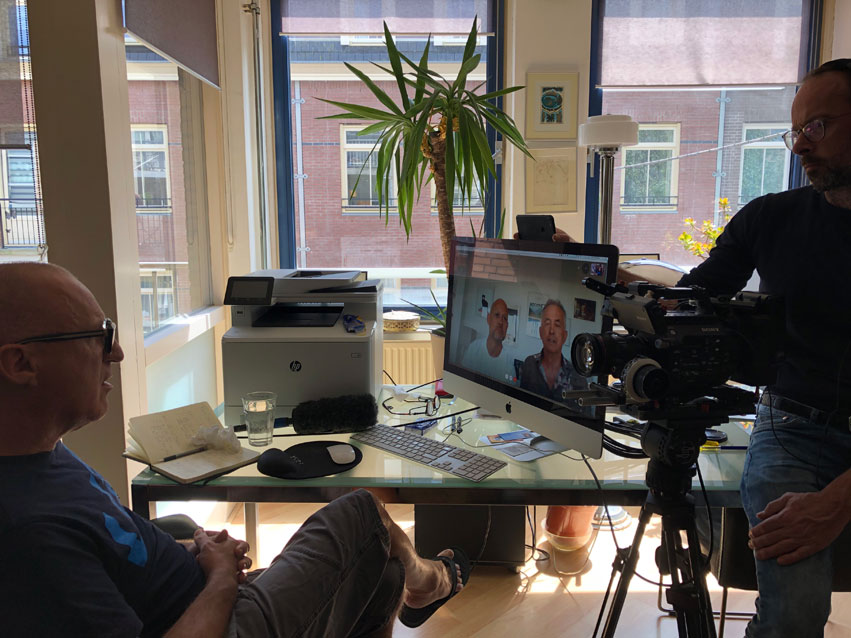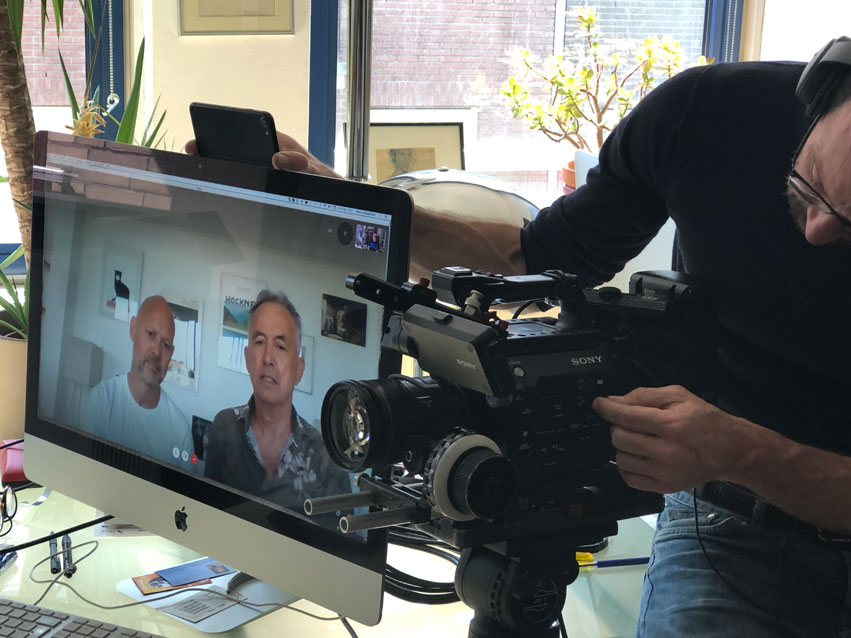 And we spoke online with Edwin Cameron in South Africa and Seyha (together with his mother) in Cambodia.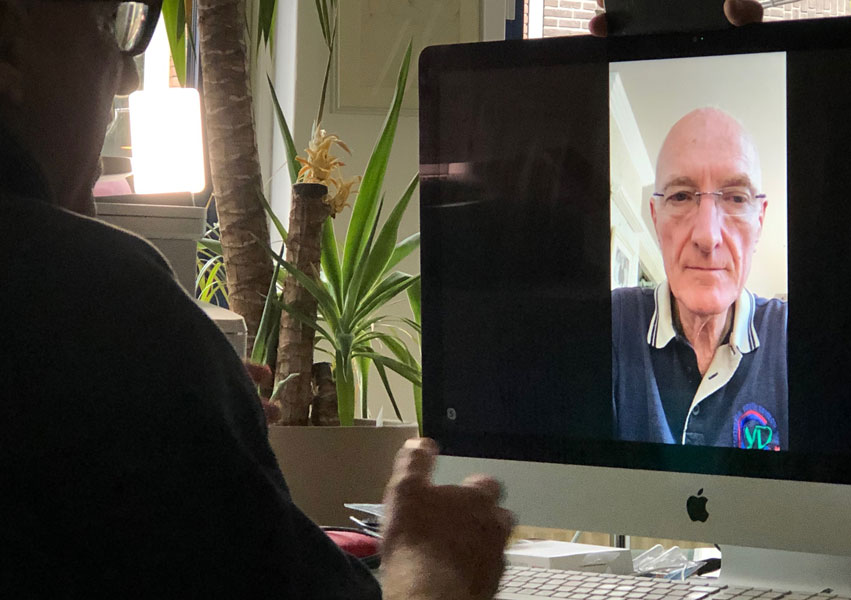 Posted on 15 May
Living with HIV and living through Covid-19 in the middle of an epidemic hotspot.
We met Daan and Louis, a lovely couple from the south of the Netherlands. HIV plays a role in their relationship and both contracted a severe Covid-19 infection. Now making a fast recovery, they were very willing to share their story with us. They live in one of the hardest hit areas in the Netherlands and both work in the funeral industry. Having been exposed to Covid-19 in their professional lives, it suddenly hit them personally. We had a great day with them and were impressed by their intense and multi layered story.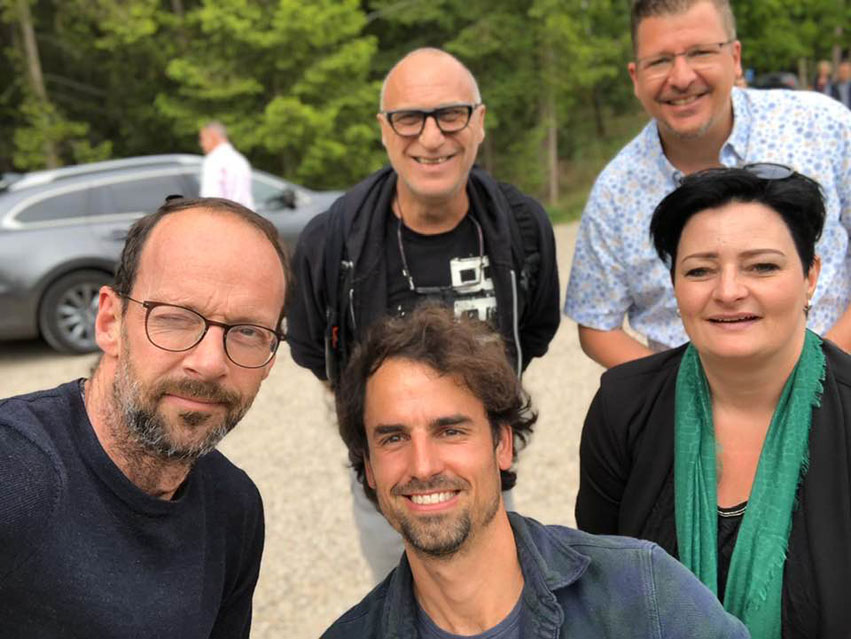 This was our first filming trip for a while now that the lock down in the Netherlands is loosening up. The result you will be able to see on our live stream, 6 – 10 July.
Posted on 10 May
Our new Atlas Virtual logo
For Atlas Virtual our graphic designer Adrian Silvestri-Chyle gebr.silvestri.nl has created a great new logo. Here it is.

Adrian about this new logo: "In our Atlas2018 logo I used a symbol representing the HIV-virus. For our Atlas Virtual logo, I used two symbols, representing the HIV and Covid-19 virus. The overlap between those two refers to the new stories we currently make: living with HIV in times of Covid-19".
Posted on 5 May
Our rollercoaster in March/April 2020
Due to the impact of Covid-19, like everybody else in the world, the Atlas-team was suddenly caught up in a rollercoaster. Was it still feasible to take our stories to San Francisco? We had planned to build the grand Exhibition "I will speak, I will speak!" and stage documentary events at the Yerba Buena Center for the Arts (YBCA) a community-based arts institute with great spaces opposite the Moscone Center (the location of the AIDS 2020 World Aids Conference). And we would have loved to have taken our community-based stories (in close cooperation with the Bay Area's HIV/AIDS communities and the Local Planning Group) to YBCA as well.
At the beginning of April, it was announced that the AIDS 2020 conference would be organized as a Virtual conference. Although we saw this coming and for a while it felt like all the energy had been sucked out of us, we soon started to draft new project ideas based on different scenarios which we shared with our various partners. We still held onto the possibility that we could fulfill our program at YBCA in a '6-feet society' manner. But as April came to an end, we had to let go of this idea too.
During April we found new energy, got new ideas, saw new possibilities, and recognized the need to produce new stories in the context of Covid-19. We adjusted to the situation and got creative again. As a community-based project, we can use our experience of overcoming the HIV-epidemic. We got a great push from our main sponsor Gilead Sciences, who immediately confirmed their support for Atlas2018 and our new Atlas Virtual project plan. And we are incredibly happy to have been selected to be part of the Global Village Virtual (part of AIDS 2020 Virtual) which will bring us a digital surrounding and connect us to a worldwide audience.