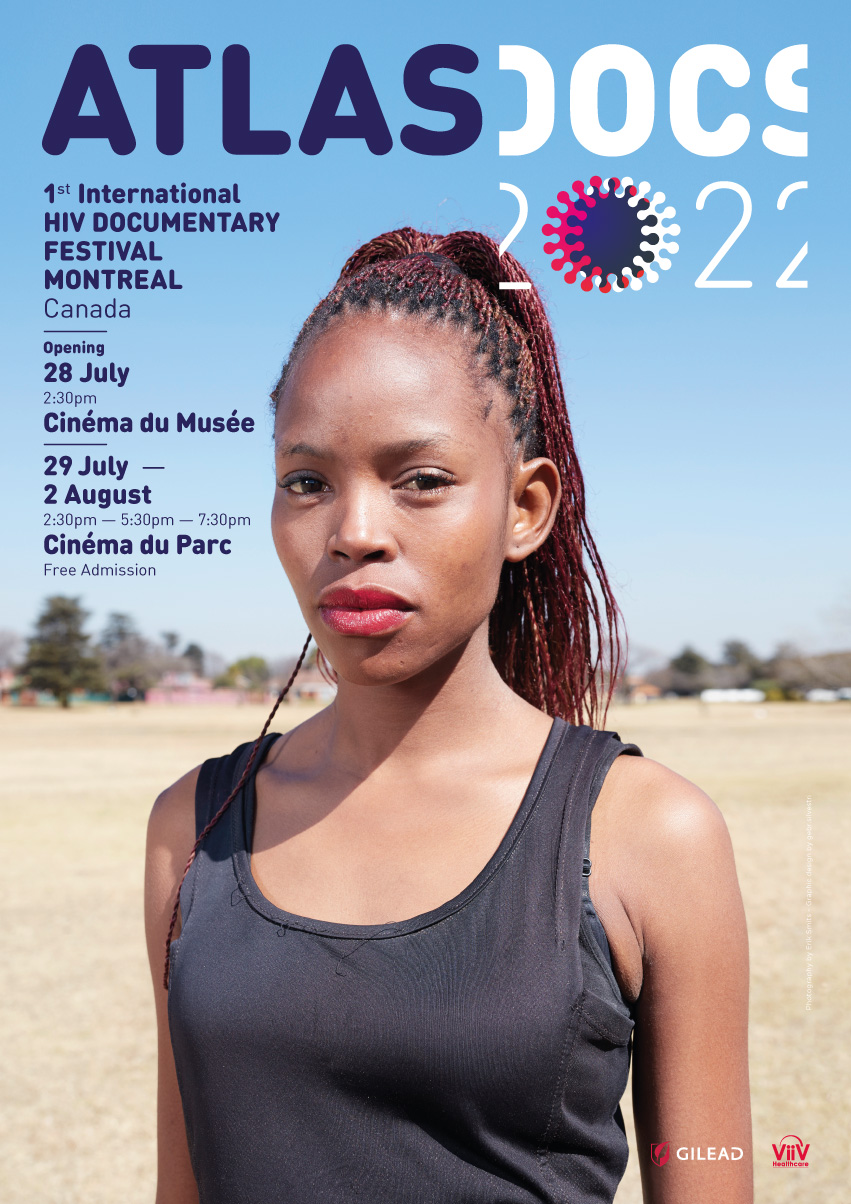 ATLAS DOCS 2022
the 1st International HIV Documentary Festival,
Montreal, Canada
Les Enfants Terribles is a Dutch non-profit storytelling organization founded by Erwin Kokkelkoren and Bert Oele. After a long international career in theatre, the foundation specialized for the last 15 years in storytelling about people living with HIV (PLHIV). 
Kokkelkoren and Oele, living with HIV themselves for over 30 years, created the ATLAS project, for which they produced hundreds of filmed, photographed and written portraits of PLHIV from 5 continents. They wrote a book, produced two international successful television documentaries, presented several large exhibitions and dozens of presentations and publications.
During the AIDS 2022 conference, which will take place at the end of July 2022 in Montreal, Canada, Les Enfants Terribles organizes ATLAS DOCS 2022, the 1st International HIV Documentary Festival in Cinéma du Musée and Cinéma du Parc from 28 July until 2 August 2022.
This festival screens, apart from their own work, HIV-related documentaries made in Africa, Russia, the United States, Europe and South-East Asia.  There will be a broad side-program, where we meet some participants, directors, and producers of the documentaries, as well as HIV community frontrunners, activists and others. And of course, there will be entertainment too.
ATLAS DOCS 2022 will open in Cinéma du Musée Thursday 28 July, 14.30 (2:30pm) with screening the multiple award-winning short documentary Looking for Curtis (20 min) and the award-winning television documentary "I will speak, I will speak!" (55 min). After the screening there will be a Q&A with the filmmakers and the protagonists, including an opening reception. For the opening you have to make a reservation, e-mail: info@atlas2018.org  Admission is free.
And in Cinéma du Parc from Friday 29 July till 2 August, every day there will be an screening of films at 14:30 (2:30pm) 17:30 (5:30pm) and 19:30 (7:30pm). Each day of the festival will focus on a different continent. Admission is free.