SURINAME
On the way, March 5, 2016
The ATLAS2018 B-team is on the way to Suriname.
The screen says that we're flying at 10.980 meters. Pilot, can't you fly 20 meters higher? We like nice round numbers. Even better would be 131 meters higher then we'd be flying at 11.111 meters.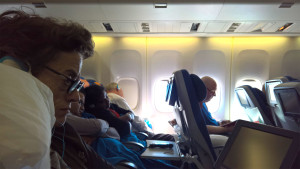 Marjolein isn't distracted by this nonsense. She spends the 9 hours flying time watching a (bad) film and preparing for our meeting with Surinam's Minister of Health.
When that will be is not yet quite certain. We've been in contact with the Suriname Embassy in The Netherlands, and the Minister has agreed. But it could be on Monday or Tuesday. It's Saturday today so we're preparing for Monday by going through all the A team's information as if we've got to do an exam in it.
In 2014 it was estimated that there were 3800 people HIV positive in Suriname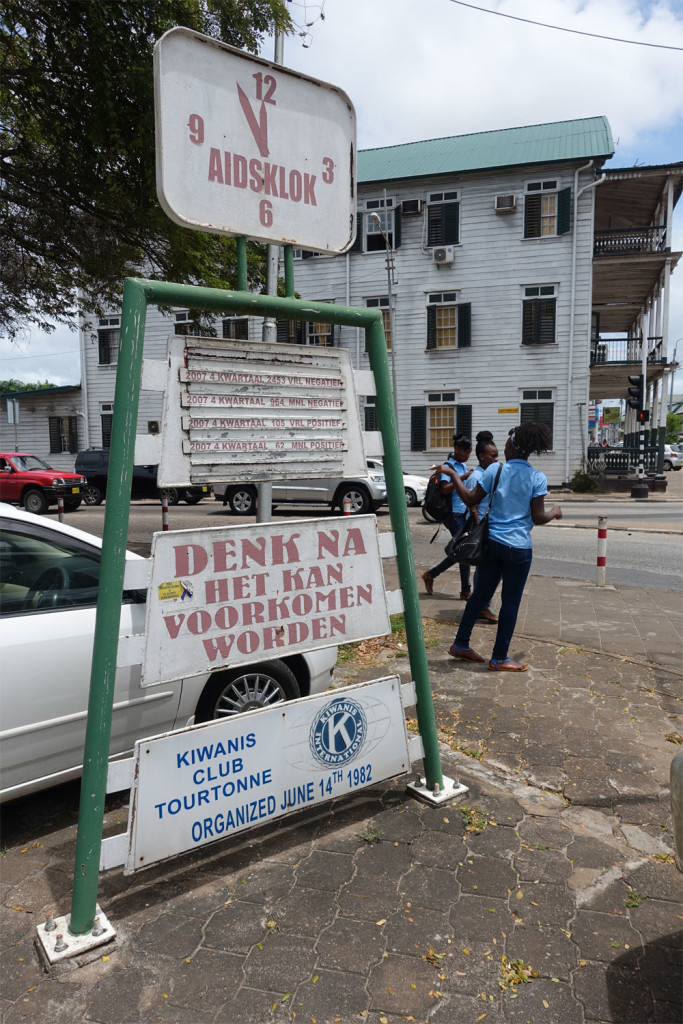 A third National Strategic Plan (NSP) for HIV and Aids has been developed for 2014-2020.
The focus of this third HIV NSP is to achieve universal access whereby priority is given to 'prevention' and 'treatment and care'.
These are big numbers, so we'd like to hear what the Minister has to say. The priorities we think we understand, so nothing to worry about at the moment. The stewardess comes round with an ice-cream which would have been lovely if we hadn't nearly choked on the plastic spoon when we read:
In addition, there are cross cutting issues such as 'Multi-sectoral coordination and collaboration, "" integration, "" capacity building "," Strategic information "and" Human Rights and Equality' taken into account
Cross cutting issues? What on earth are they? We'd like to look that up right away but… no internet at 10.980 meters. We read everything through again three times so that we can face the Minister without any uncertainties. So we start to watch a second bad film and hope that he doesn't start about cross cutting issues.