The Russian Federation
The Russian Republic either doesn't track or doesn't publish reliable figures for HIV among its 144,300,000 inhabitants. Thus, all the figures here must be estimates, and those vary widely.
Read more...

Russia has the largest HIV epidemic in Eastern Europe and Central Asia, with ca. 1,500,000 people living with HIV (PLHIV)—the majority of all European HIV cases. It is the world's only region where HIV infections are rising, up by 149% since 2006. It had 98,200 new cases in 2015, and largely accounts for the total increase of European cases. 37% of adult people living with HIV (PLHIV) are getting Antiretroviral therapy (ART).
People who inject drugs (PWID) account for 58% of HIV transmission. Other key populations include sex workers, prisoners and men who have sex with men (MSM). However, the rate from heterosexual sex is rising, so the epidemic may be shifting into a larger population. Women account for more than 38% of new cases, and rising.
HIV and men who have sex with men (MSM) are widely stigmatized in Russia, and punitive laws discourage people from seeking out necessary services.
(Estimates from AVERT, 2016)
YOUNGSTERS
Tell me your dreams and I know who you are…. Kyrill, Alexander and Andrei, men headed for a future with room for ambition, fulfillment… and peace. Young and living in Moscow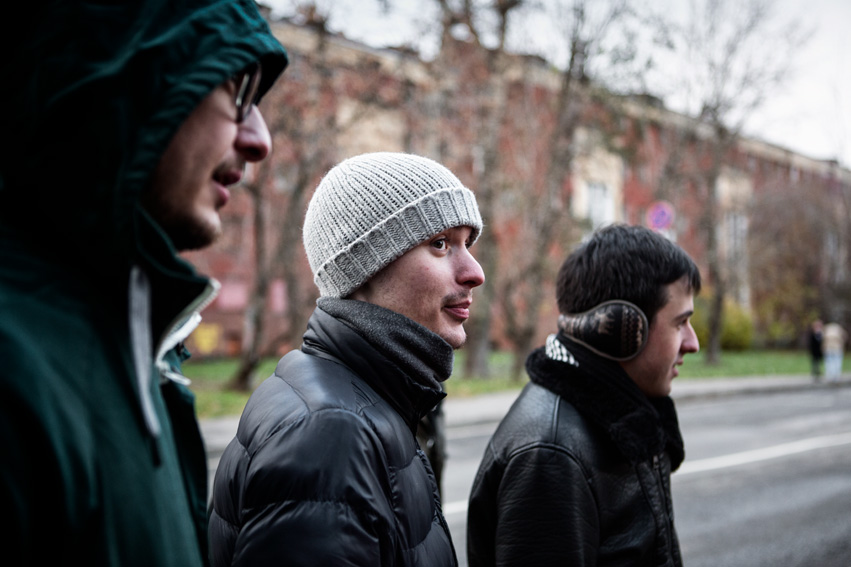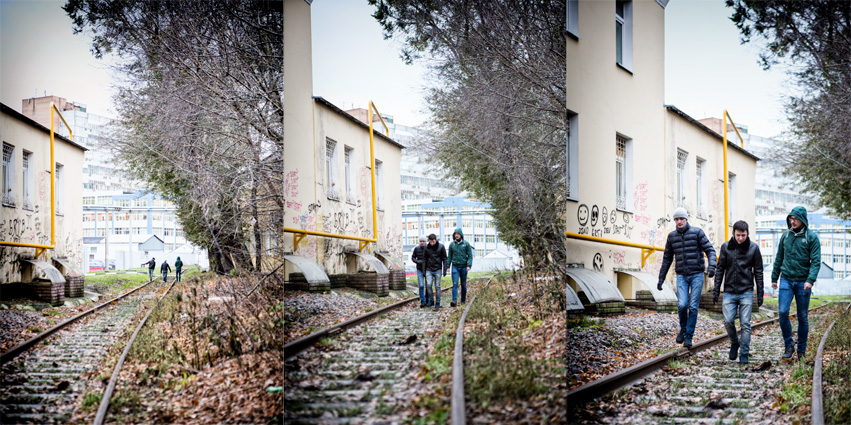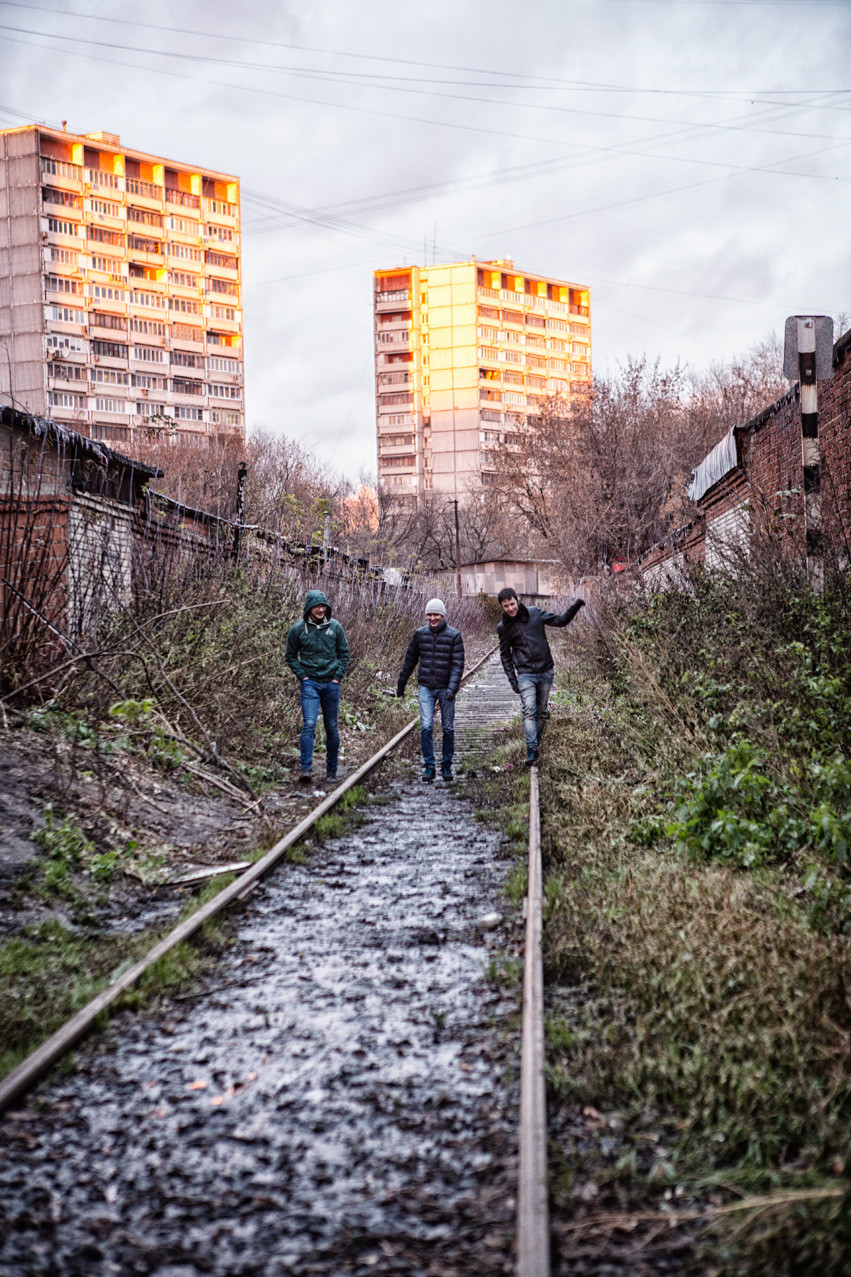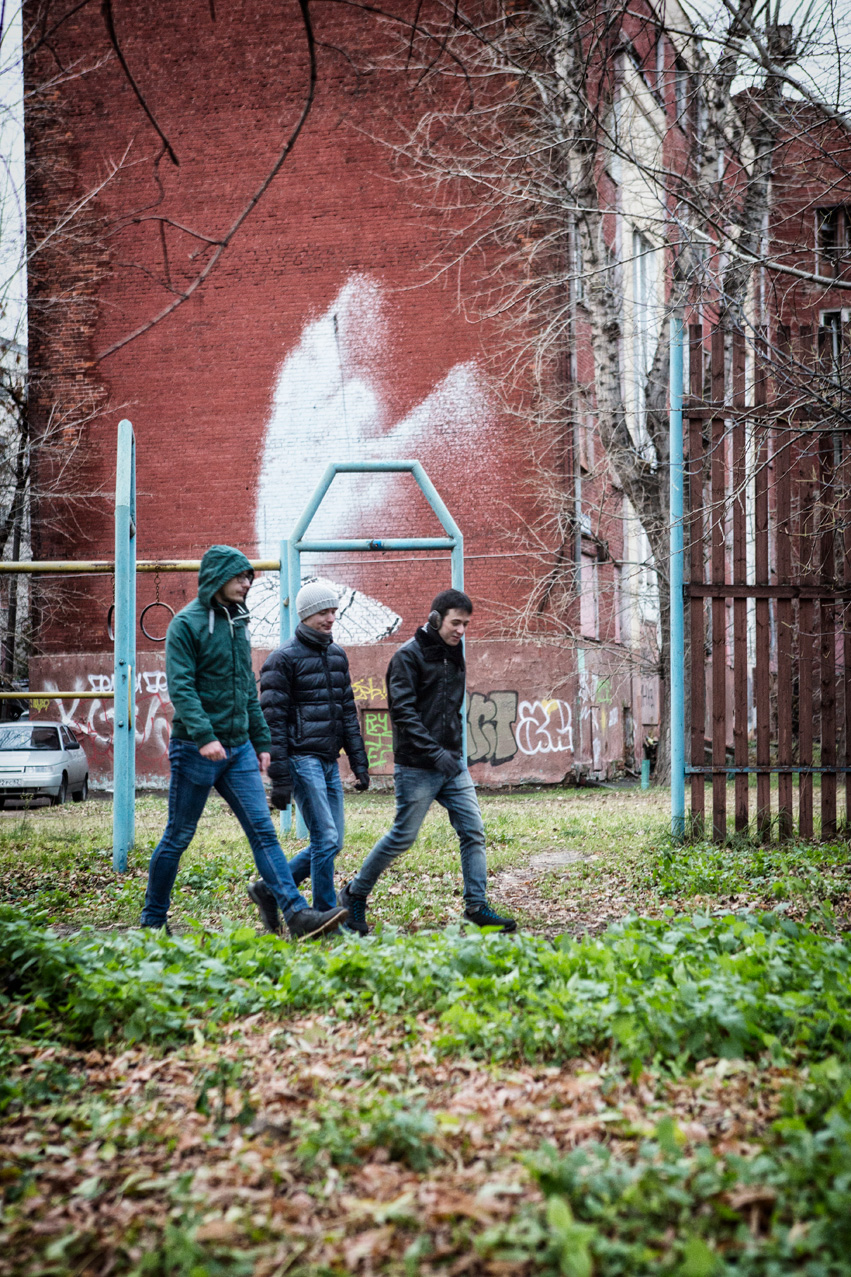 Discussing tomorrow!
HIV at 16 – Is This A Joke!?
Stories we hear from people often change our attitude to things. I met the hero of this article in the parniplus.ru social network for people who are HIV-positive. Looking through new profiles I always pay attention to the location of the registered users. But in this case I paid attention to the fact that the new user had specified his age – 17. I don't know how you'd feel, but my heart sank – he was just a kid. When I read his story in detail I realized that all the ordeals he was – and is – going through are not at all childlike, and I am absolutely sure his story will touch you too.
Please, tell me your story. How did you find out about your HIV-status? How did you receive the news?
I'd been living a sexual life for six months. I'd had four partners by that time. My first partner was my first sexual encounter. Two other guys were just mistakes of youth, so to speak. And the fourth was my ideal, who I really loved and still do. I always had safe sex with the first and the fourth. With the other two – it depended. I dated my ideal guy the last three months of the summer. That time of my life was amazing, I will never forget it.
Read more...
One day I decided to visit my first partner as we had remained good friends; and he was like an elder brother for me. That day we talked about a lot of things, including HIV. Then he told me that he'd had to go to the clinic and offered to take me with him. He also said that I could do the HIV test if I wanted to. I agreed because I was planning to do the test anyway. I was really worried because I'd had unprotected sex.
We went to the clinic the next day. There they asked me what type of test I wanted to take – a regular one or an express test, which I only had to wait for a few hours to find out the results. I thought about it and decided that there was no hurry.
So, I chose the regular one. After I did the test, I immediately forgot about it.
I didn't even think about it. I simply forgot. A week passed… I called to find out the result, but they told me it wasn't ready yet. Another week passed. And then I found out the results. HIV-positive. It was a shock, even though I kind of realized I could get this result because of the unprotected sex I'd had. The woman on the phone told me in a calm voice that I should come into the clinic. But at that moment I couldn't take anything in at all, so I went to my mom and said, "Mom, I'm HIV-positive. Here, you talk to her. They'll tell you where I need to go". My mother, apparently, didn't understand and took the phone.
I locked myself in my room, fell on the bed, closed my eyes and fell asleep.
I do not remember that moment. I guess I was thinking about something and then fell asleep.
How did I take the news? Hmm… I thought: I'm the main character in this story.
Just like in a movie. I also thought that my life would be short but quite intense. Not everybody is given such a chance. I know it sounds stupid, but it was a kind of a consolation for me.
Did you ever think that it could happen to you?
Yes, I did. Very many times. I often imagined what it would be like, what I would do, how I would feel at that moment, what I would be thinking of or what I would tell myself. There were a lot of questions. A lot of guess work. But you can't judge or assess something until you've been through it…
What happened next? Did you discuss the news with your partner?
The very day I found out about the results of the HIV test I texted my boyfriend at once that I was HIV-positive. I remember that text message too well. It had a lot of dots at the end. A lot of them… I was afraid of sending it so I was just typing dots. After I'd sent the message, I started to cry. I was crying quietly, so that my parents couldn't hear me. The door to my room was locked. He called straightaway. I was looking at the ringing phone for a really long time. Then I picked it up and heard his quiet lifeless voice. He asked me how I was doing. Asked me again if I was sure about the HIV test. After my answers he sighed deeply and heavily. This is when I realized that this was the end. The end of our relationship. «So much for my happy ending».
How did the doctors at the AIDS Centre treat you? Did you feel that they treated you differently because you were only 16 when you were diagnosed?
The doctors were really understanding; they treated me like everybody else. As far as I could see, my case was not a surprise for them. They were not at all shocked. Trust me, I didn't feel anything at all at that time, though I was a bit nervous. Everything that was going on at the AIDS Centre felt like being transferred to an elite school. On the one hand, it was interesting, on the other – I kept thinking, "What am I doing here? Have I ever dreamt of finding myself in such a place?" I was waiting for an answer – how long am I going to live?
Did you tell your parents about your HIV status? If yes, how did they take it?
My parents learnt about my HIV status right away. I've already told you how it happened, so I'll just continue. When I woke up, my mom had already come back home. She was talking to my dad about something. Nobody was crying, nobody was shouting. There was peace and quiet. They took the news very calmly. Perhaps too calmly. I was really surprised because when my mother found out about me being gay it was the end of the world! My mother found out that her son was a gay on her birthday, July 31. (She probably hates me.) This was a real shock for her. She was completely lost. She didn't know what to do. By August 1, I had already been deprived of the phone, the Internet, everything. I had nothing but my PS2. We were still at our summer cottage in the country at the time. I was locked up for 2 months. Our summer cottage became my prison. I didn't leave my room. I was playing video games all day long just to kill time… I had a grudge against my mother. She told me two things I will never be able to forget.
One was "You fags are worse than junkies!" (She also added: "I am ashamed of having a son like you! What will other people say? If only I had five sons, but you are the only one, long-expected child in the family!"
The other thing she said was; "I should have got rid of you! Then I wouldn't have had to go through such trouble with you!" – These are the two things I will never forget. I can forgive them, but not forget…
In short, it was a real nightmare with my mom. A real fight, or even worse – a war. But, I was seeing a wonderful counsellor for those two months, who really helped my mother too. I am really grateful to him for this. He helped me explain to my mom that life was not over, especially her life. Now she finally lives for herself, not just thinking about me all the time. As for my dad… He is as calm as a Hindu cow. I told him the truth in May 2010, when I wasn't even 16 and started dating my first guy. I simply told him one night, because I couldn't look into his eyes and lie. I was sure that he wouldn't shout or anything and would remain calm. I knew he wouldn't understand me, but would be able to accept. So it happened. He simply told me that I was his son and nothing could change that. He said I could fully rely on him and he would help me any way he could. I'd also like to say that my father had suspected what my sexual preferences were long before. Three years before he had already noticed what sites I was visiting. So, my dad was quite prepared for the news. Maybe, that's why there wasn't the storm I'd expected. Frankly speaking, there was a moment when I was wondering if he would smother me with a pillow in my sleep. Now I can't help laughing when I think about it.
Where can you get support about HIV? What helps you deal with this crisis?
I do not get any support from anywhere about HIV. Only sweets and good videos on Youtube help me deal with the crisis. Yes, that's true. Trust me, that's enough for me to start believing in myself again, believing that my life is not over yet, that there is still a future for me. Unfortunately, everything is not so easy… I have type 1 diabetes, which means that sweets do not only bring me joy and happiness, they also damage my health. I try to look after my health but it doesn't always work out the way it should. Many people think that my family and friends help me deal with the problem. My answer is NO! They only make it worse. I try not to discuss it with anybody because my friends and relatives don't have HIV, so… it might be better to simply forget about HIV. The most important thing that helps me is music. I can't imagine my life without it. I could live without a voice or maybe even my eyesight, but not without being able to hear. People die, electronic devices break down, but music, the sounds of this world will live forever… You know, something like this…
Has your perception of the world changed? Has HIV influenced your plans for the future?
Yes, it has. Now I really appreciate what happens in my life. I feel really grateful, and it doesn't matter if it's good or bad. If something happens, it means I deserve it; if not – well, it's no use crying for the moon. Perhaps, I'm not absolutely right, but this is how I feel… Also, HIV has influenced my plans for my life. I finished the 10th grade and left school, so I couldn't enter a college and continue my education. Without an education you can't get a job. I'm planning to find some job. But I realized I couldn't study at school just to get the marks. I couldn't sit in a classroom with all other stupid kids and study. I'm ready to learn, but only for myself, for self-development. I'd like to enjoy it,but I wouldn't like to study just for marks, just to pass the exams, get a document in order to enter a college, graduate and then find a good job. That's just not for me. I refuse to do this. If somebody thinks it's the meaning of life, I'm happy for them. I have quite a different view on it… My plan for life is just to live – that's all.
I'd also like to say that my attitude to dating sites – or more specifically to people on such sites – has changed completely. I've always specified that I'm HIV-positive, but people reacted in a strange way. It wasn't a fear at all. I just got a lot of weird messages. For example, many people asked if I ticked the HIV-positive option by mistake. 70% thought that I ticked it by accident or through ignorance. 25% thought it was a kind of a joke. They told me I was a dickhead and retarded, explaining how wrong it was to make jokes on this topic. Can you believe it? They thought I was fooling around. It just killed me! So, if you state honestly about your HIV status (at about my age of 16-17) they don't believe you and think you are a moron. I thought about it and decided I could just as well remove my tick, so that guys could write to me without worrying. So I did. As soon as I'd removed it, the 70% thought I'd corrected my mistake and started offering to get intimate. After that I deleted my profiles from a lot of sites. These people were disgusting… But there was another group of people – those 5%. They don't believe HIV exists at all. Yes, this also happens. They say that there is no such virus and just live their lives. That's how it goes…
What's changed in your life? What are your plans and aims for the future? Do you have a hobby?
I have started to appreciate the time I have. I have started to appreciate myself more. My plans for the future are vague… my dream is to sing, that is, to perform, but I don't think I have a good enough voice or ear for this. Besides, I don't have enough money for this either. Still, it doesn't stop me from singing and trying to fulfill my dream. I'm doing it first and foremost for myself. Hope springs eternal… singing is my main hobby. I'm also learning foreign languages and I'm interested in astrology. And don't forget music itself – it's everything for me.
If you're planning to have a relationship with somebody, does your partner have to be HIV-positive too?
I don't think it matters. Love conquers all, as well as to love all ages yield surrender. It doesn't change a thing if your partner is HIV-positive or not. People should not be divided into HIV-positive and HIV-negative. That's just stupid. When I was still healthy, I wasn't afraid of going up to an HIV-positive guy or even kissing him. I learnt when I was still a child that you can only get infected through sex or blood.
What advice can you give to your peers?
Do not be in a hurry to try it all. I learnt to my own cost that we don't live in a movie. Though, my life is a real movie that nobody would like to watch. Another obvious piece of advice is- use condoms. It's not so difficult… I'd also like to say something in the end. "We know not what is good until we have lost it". Oh, yes! Trust me, it's 200% true. I've learnt it firsthand.
The interview prepared by: Evgeny Pisemsky