Alabama, The United States of America
Alabama, a largely rural state, is in poor shape — literally. Its population of about 4,900,000, 68.4% white and 26.5% black, has a poverty rate of 17% (sixth highest in the US, and far above the national rate).
With poverty and racism it has huge health problems. All important STDs are highest among blacks and Hispanics.  
Read more...

14,653 persons were known to have HIV in 2018, 657 newly diagnosed — 13.4 per 100,000, but 36.7 per 100,000 for blacks. These are undercounts. Alabama provided medication for only 1,156 of them. Within the black community 51% of newly Hiv infections occur among men who have sex with men (MSM). Stigma against LGBTQ persons generally is high. Many of these individuals do not identify themselves as gay or bisexual.Young black males 15 to 29 years old have been identified as a high-risk group. Black females are approximately 9 times more likely to become infected with HIV than white females. The state began a social media campaign to raise HIV awareness and lower stigma which appears to have died in 2017. Public education in Alabama is poor.
(Source alabamapublichealth.gov/hiv)
The Shelter
Alabama, USA
In what, at first sight, appears to be a quiet suburb of Birmingham you can find the emergency shelter for homeless men and women with HIV. If you don't have anywhere to go, end up on the street, you come here.
At least if you're lucky, because only six of the twelve rooms in this emergency shelter are reserved for the HIV community. These six rooms are located in a separate wing of the building so that no one has to guess the status of his roommate and no uncomfortable questions have to be asked.
This clarity sweeps away the entire HIV story in one fell swoop. "Nobody talks about his HIV here and nobody asks about it," one of the residents says. HIV seems to be the least popular of all the problems in this shelter. Where drink, drugs and theft are spoken about openly, sometimes even leading to a funny anecdote, people prefer not to mention HIV. "I don't want to come out of the closet, I want to stay in."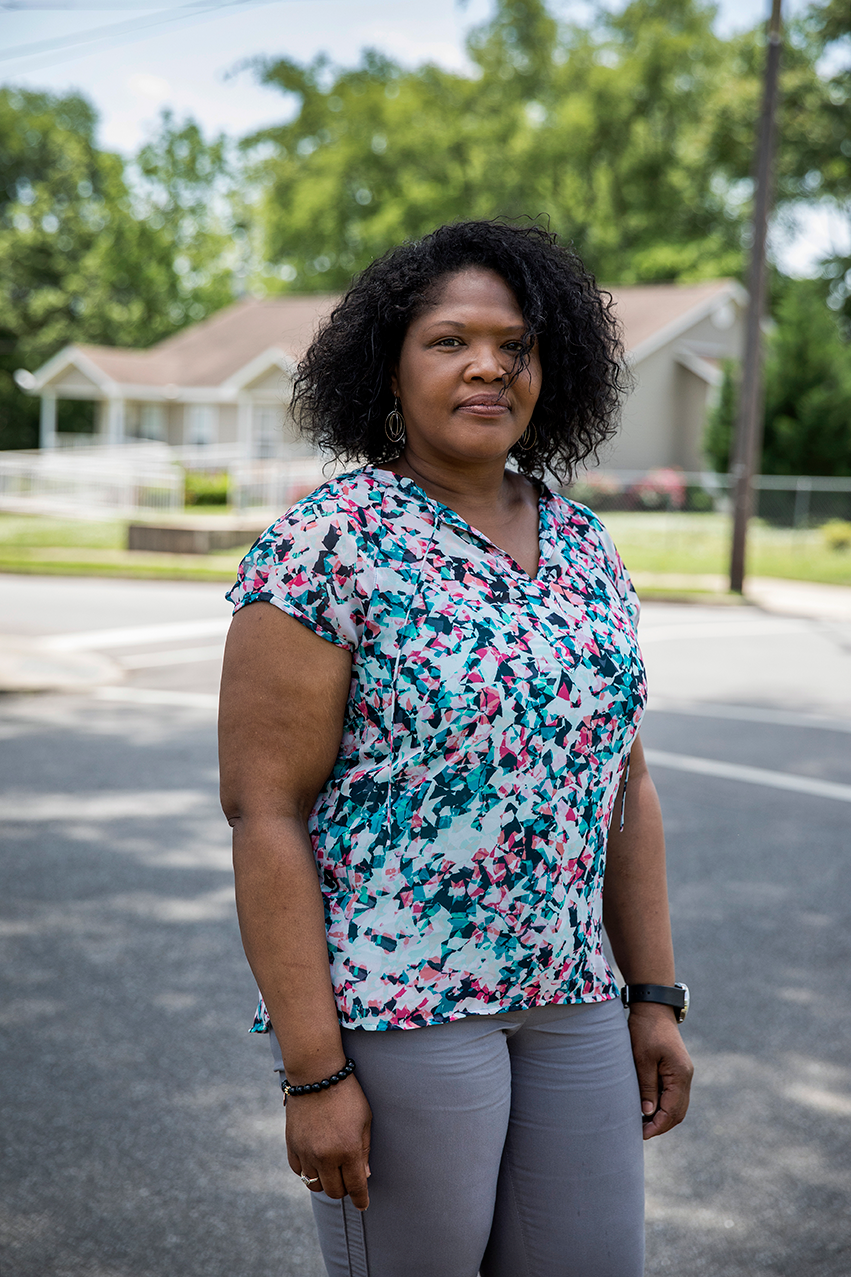 Shirley
51 years old, lives in Birmingham and has been married for 16 years. She has 1 daughter and 3 grandchildren. Shirley has been living with HIV for 21 years.
Shirley is the living example of how you can break the silence around HIV. "My husband and I separated for a few years. When we got together again, he was HIV positive". Shirley lived for years with the virus in a small community where she saw no chance to be open about it. Too much stigma.
So she kept it to herself for 16 years. Thanks to her move to Birmingham in 2002 and her contacts with a medical clinic, she managed to turn the tide. Now she works as an HIV-lawyer. She gives workshops and is committed to disclosure; giving others the power to be open. She is studying for a master's in nursing, lives happily with her second husband and away from her demanding workload she has time for her hobbies: "Cooking and walking, I love that."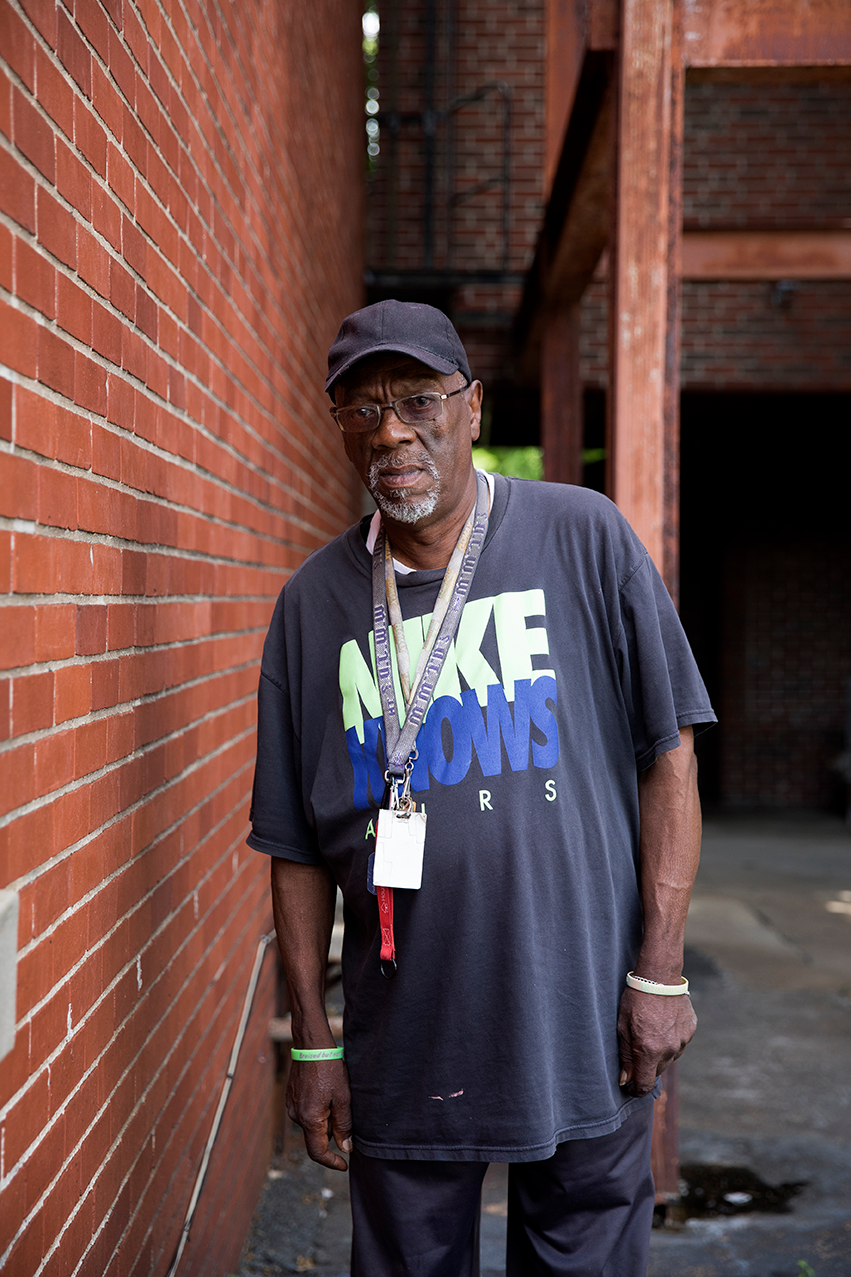 James
69 years old, lives in the shelter in Birmingham, 2 sons and 5 grandchildren, James has been living with HIV for 30 years. No one needs to know this; James keeps it to himself.
This is also possible. Without any self-pity, regret or any remorse, this is how James has led to his life up to now. He is a very unyielding man. His two sons, who he is mega-proud of, are both teachers, the same profession that James has also lovingly fulfilled for 28 years. Take life as it comes, is his motto. "When it was clear that I had HIV, I was in shock….
My friend died of AIDS… Luckily, I had a good doctor.
I have never felt it necessary to tell anyone that I am HIV-positive, or that I had a friend. Nobody needed to know. Really nobody. Let me stay in the closet, I don't need to go out through that door. I'll stay in that closet for as long as possible. I am happy and satisfied, and I feel good about myself. "
James has lived in the shelter for the past 11 years. After the death of his grandmother, this was the place that was found for him. " And then what about in 5 years' time, where will you be then? "Hopefully I'll have my own place. Life doesn't stop at 70. What I would like for Alabama: "More understanding and accepting and moving on, and yes more equal rights."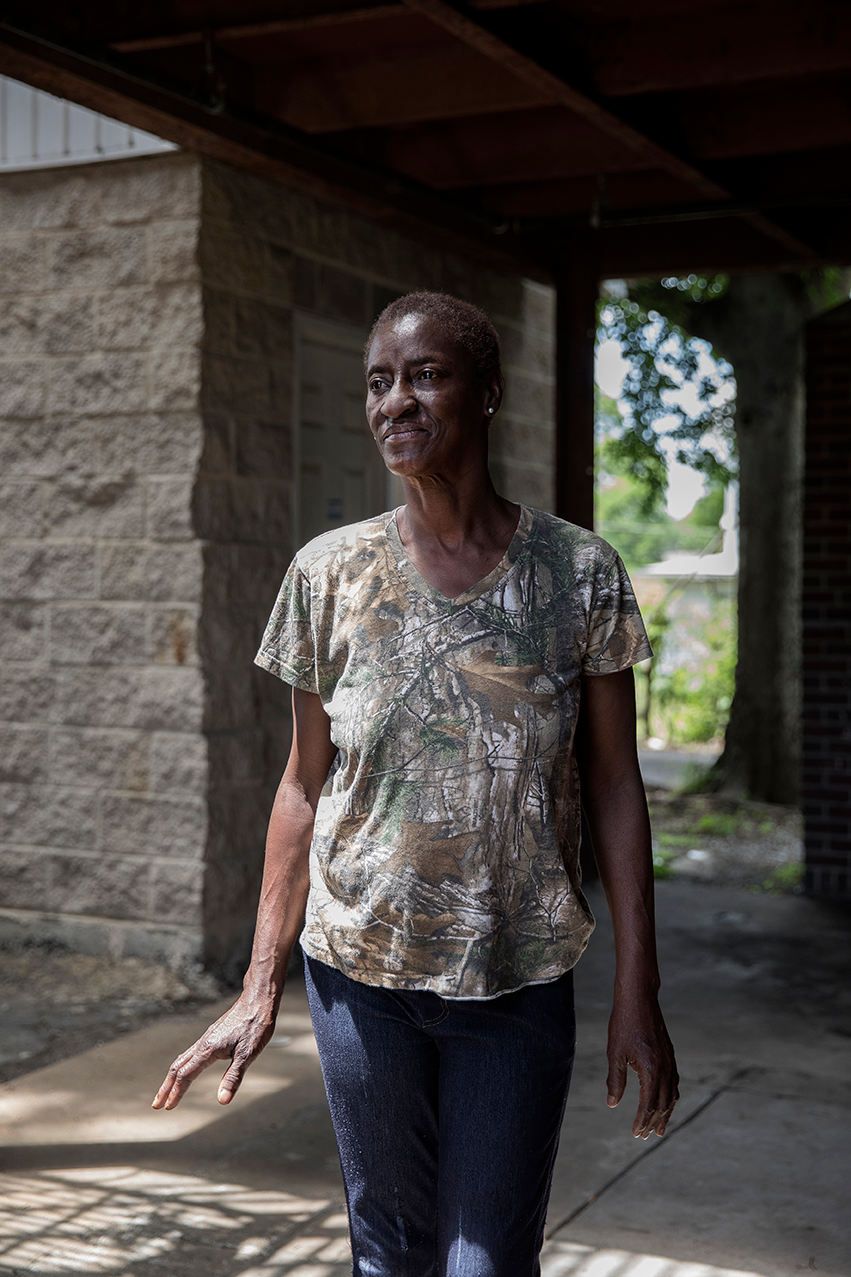 Antoinette
57, has been living with HIV for 27 years. She has 2 daughters.
God is who Antoinette regularly talks to when things get too heavy. But she also has two daughters who she is proud of and can fall back on. Antoinette has been living in the shelter for 60 days now. It was her decision. She sees it as an opportunity to save herself. "My body has suffered a lot, and to get off drugs I need help. I haven't used drugs for 3 months now."
In 5 years' time, Antoinette says she won't be using drugs and will have her own place. Living in the shelter isn't always easy. But it's a good place and Antoinette is happy that she's still alive: "I am lucky to stay alive. I am trying to live, where life is getting me." Antoinette gets her medication thanks to Obama-care.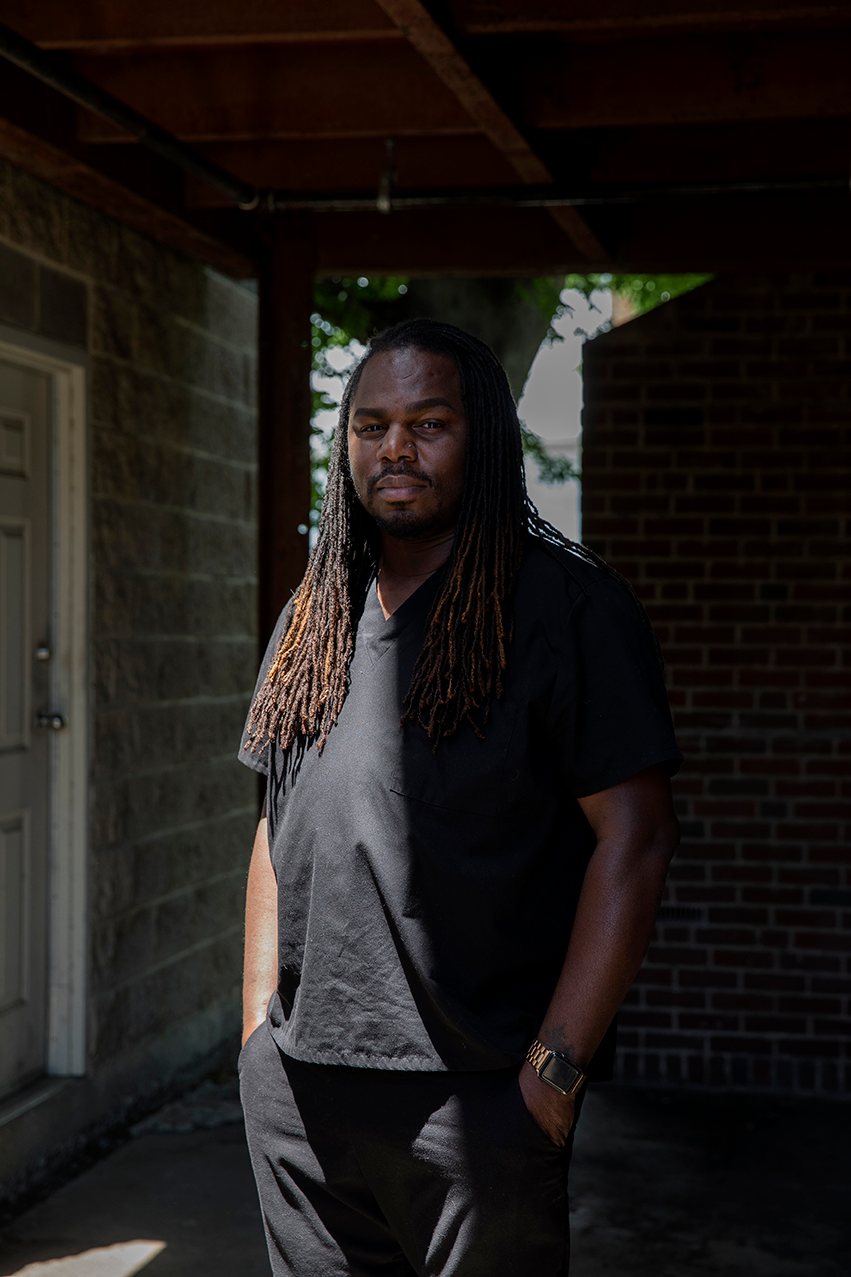 Tommy
40, has been living with HIV for 20 years. Works as a volunteer with "young black gay men".
When Tommy was young, he had an older friend. He didn't want to be tested and didn't want Tommy to be tested either. "My family was convinced that I would get HIV when I told them I was gay. If you hear that often enough, then you start to believe it too. When the HIV diagnosis came, I actually thought: "Finally I got HIV", but really accepting it took a long time. "I found it easier to live in denial and didn't take any medication." But now 20 years later I work as a volunteer for Aids-Alabama for the "young black gay men" community. Much still needs to be done in Alabama. HIV is actually an additional complicating factor. In Alabama, I am slowly seeing opportunities for improvement, by honouring the individuals of this community."
Photo's by Vincent van den Hoogen