Alabama, The United States of America
Alabama, a largely rural state, is in poor shape — literally. Its population of about 4,900,000, 68.4% white and 26.5% black, has a poverty rate of 17% (sixth highest in the US, and far above the national rate).
With poverty and racism it has huge health problems. All important STDs are highest among blacks and Hispanics.  
Read more...

14,653 persons were known to have HIV in 2018, 657 newly diagnosed — 13.4 per 100,000, but 36.7 per 100,000 for blacks. These are undercounts. Alabama provided medication for only 1,156 of them. Within the black community 51% of newly Hiv infections occur among men who have sex with men (MSM). Stigma against LGBTQ persons generally is high. Many of these individuals do not identify themselves as gay or bisexual.Young black males 15 to 29 years old have been identified as a high-risk group. Black females are approximately 9 times more likely to become infected with HIV than white females. The state began a social media campaign to raise HIV awareness and lower stigma which appears to have died in 2017. Public education in Alabama is poor.
(Source alabamapublichealth.gov/hiv)
DE ANTHONY AND JASON
Alabama, USA
Gay men deep down south
We meet the guys on a beautiful and sunny day. Their story shows the complexity of being gay and hiv-positive in Alabama. But their story shows as well their courage and their strength. Being tough in Alabama is not so much making your point on the barricades, but having the guts to choose to be themselves.
That's why these guys are so impressive.
De Anthony and Jason have been together for years. A sweet and close couple, who luckily can take refuge with each other or cheer each other up when necessary. That this is sometimes needed seems an understatement, being gay, African American and HIV positive, life in Alabama is not always kind to you. De Anthony and Jason are determined to make something of their lives. During the day, they work as supervisors in a residential complex, and in the evenings Jason is a professional transvestite in nightly shows.
No Shame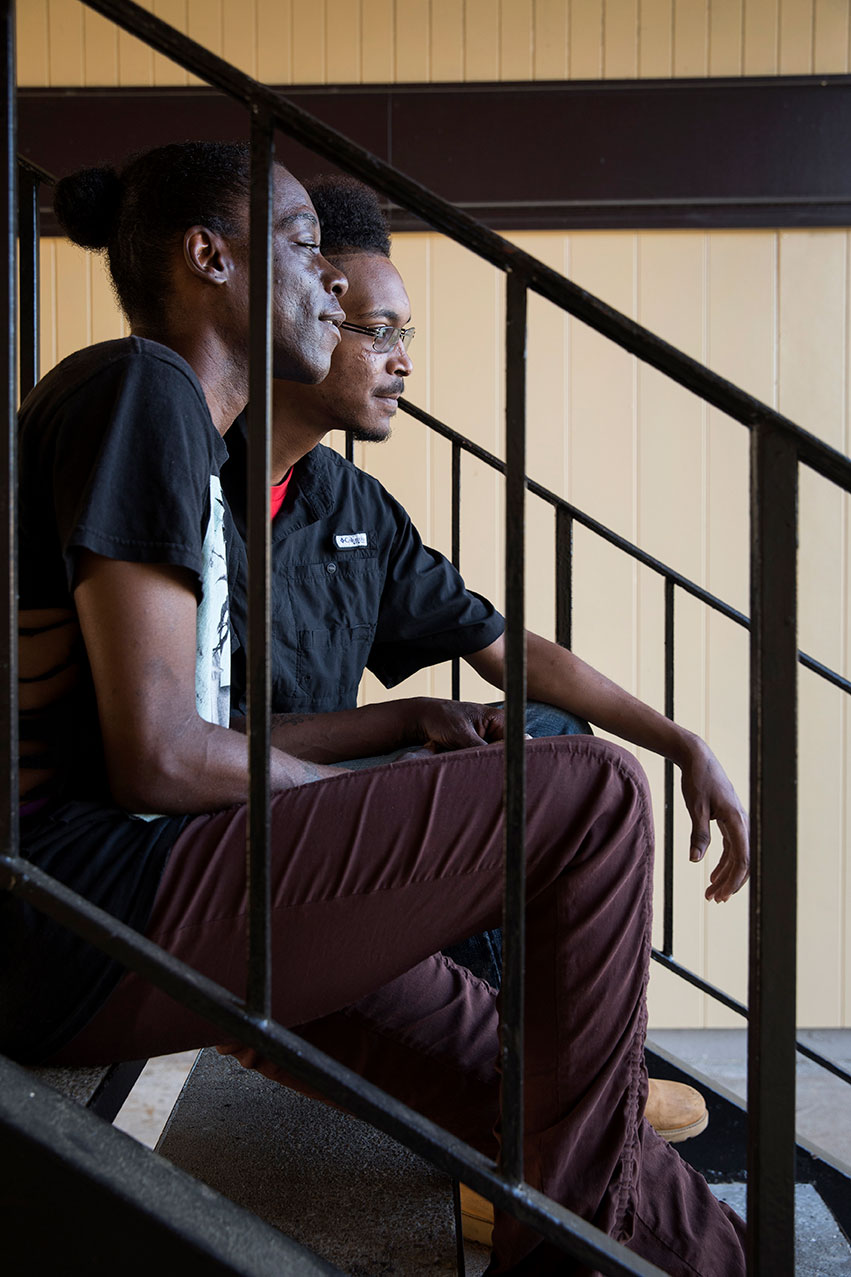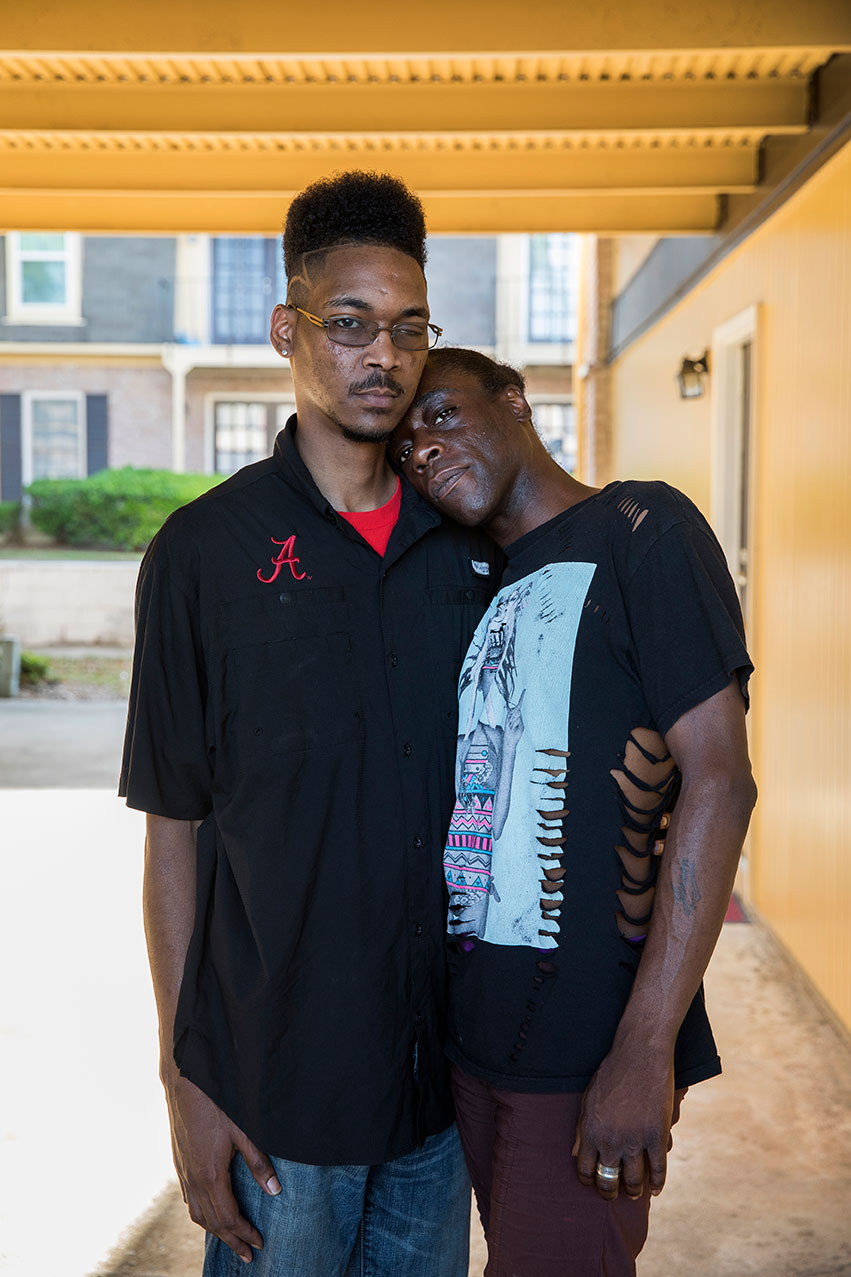 Photo's by Vincent van den Hoogen