The United States of America
The USA had a population of 323,300,000 in 2016 amid 1,200,000 people living with HIV (PLHIV) in 2013. 6/7 were aware of being infected, and in 2011 only 37% were getting Antiretroviral therapy (ART).
About 67% of infections are among men who have sex with men (MSM), with higher rates among African Americans and Hispanics.
Read more...
The rate of infection in people who inject drugs (PWID) appears to be rising, linked to an epidemic of opioid misuse. At the same time, condom use is falling, especially among young people.
The USA has both national policies and the policies of individual states, which sometimes conflict. The national policy is failing to meet about half its goals. People living with HIV (PLHIV) in large areas of the country may have difficulty finding appropriate health care; whereas in another area they would have easy access to it. Being poor, or nonwhite, or living in some places, are particularly vulnerable circumstances.
The President (Trump) has proposed heavy cuts in spending on HIV.
(Figures from AVERT, 2016)
The Grove
National AIDS Memorial
The National AIDS Memorial Grove in San Francisco's Golden Gate Park was created in 1998 by a small group of San Franciscans to be a memorial place in support of the community that had been so badly affected by the AIDS epidemic—a memorial to keep alive for future generations the story of those who died from AIDS. With government support and the help of many volunteers, the Grove is a thriving, lively National Aids Memorial. In its 10-acre landscape visitors can mourn, reminisce, and hope in peace. But also be at rest.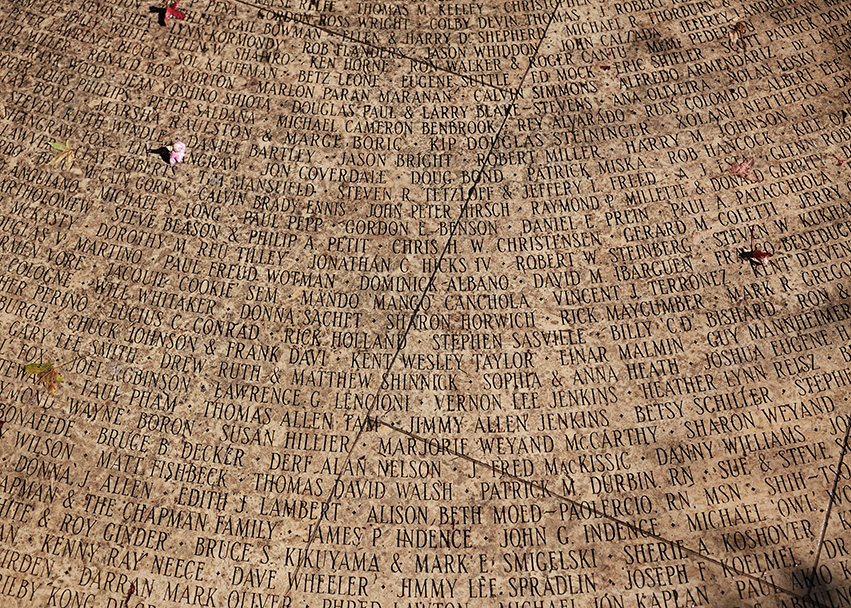 Mike and Chuck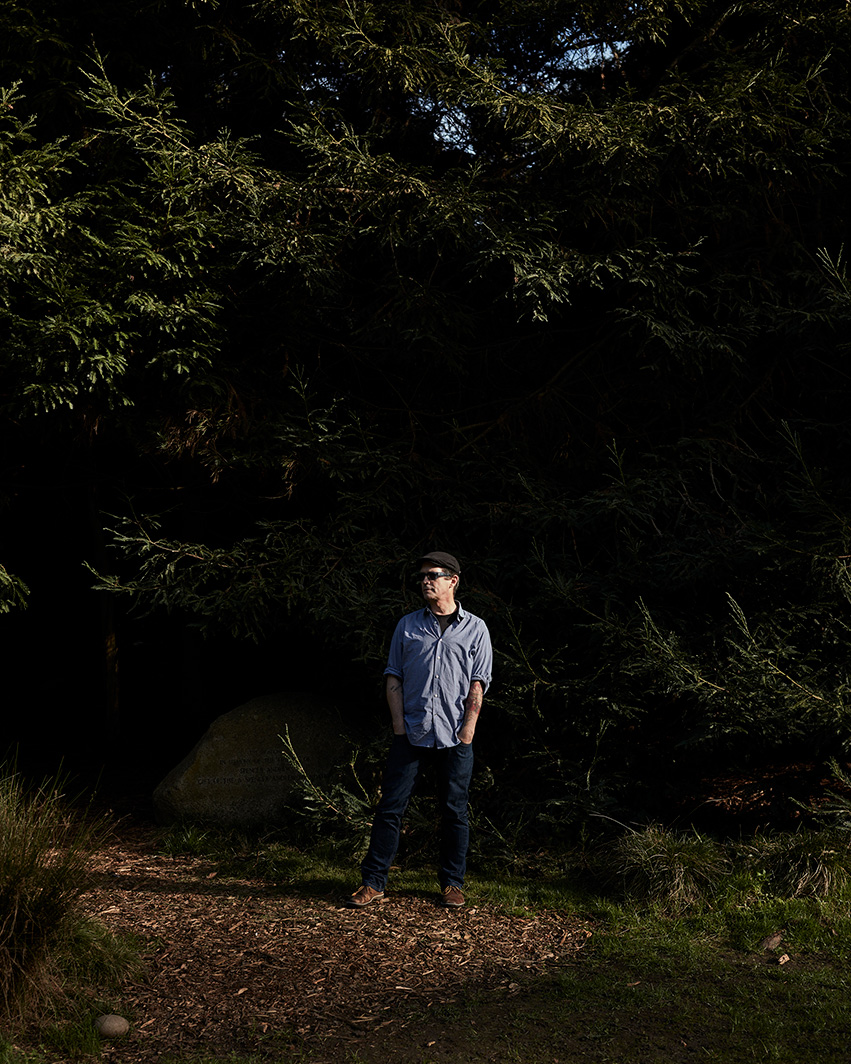 Bert meets Roy at the Grove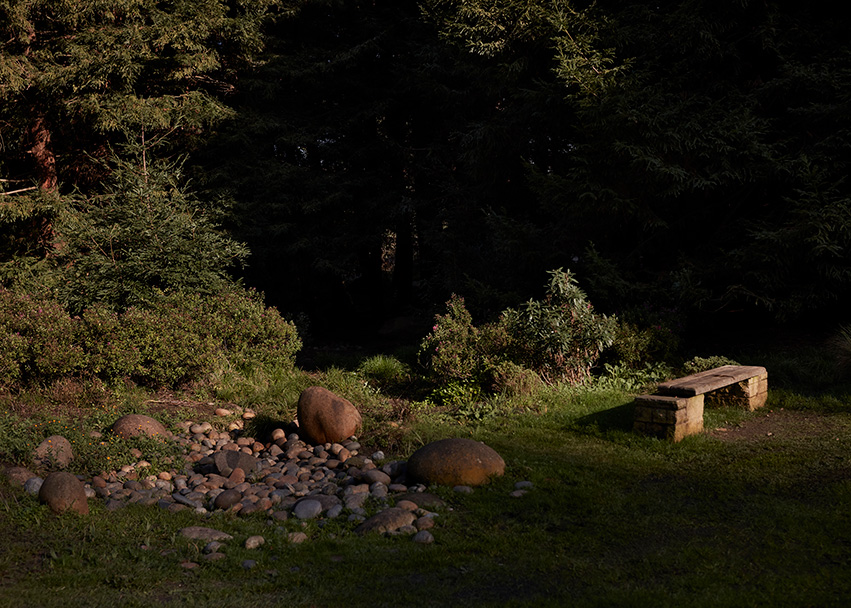 Bert: Could you tell me how it was for you to live here in San Francisco around 30 years ago?
Roy: Thirty years ago, when I was around 22, I used to read the obituary pages of the Bay Area Reporter. They seemed to grow and grow as more time went by. And I was shocked the first time I saw that someone born in 1961—younger than me—had died of AIDS.
So that was very telling. And I remember it was really hard going to the Castro. Because the Castro was always fun and it was always crowded.
I remember it was just very bleak. Very dark. It was a very dark time. I remember how difficult it was to walk through there, because you'd see people you knew… really beautiful men… and now suddenly they had lesions and they were moving slower. You could see it everywhere.
It was tough, a really tough time.
Because men a little bit older than I were touched by it differently. I was sort of in that in-between stage. I was saved, because there was enough safety to catch.
Bert: I experienced it also. I visited San Francisco in 1994. Really a lot of people were dying, and there were no medicines. They started with the first pill, AZT, at that moment. I'm from 1950, I was also one of the first… So I'm very lucky that I survived, because the pills were just in time, otherwise I'd be dead. And that still seems somehow crazy…
Roy: Yeah, and there are the men who were with partners who died of AIDS, who have nothing. How are they… It's unbelievable.
But anyway, I wish you good luck.