It's unclear how things stand with regards to the HIV-epidemic in Russia. International organizations consider official Russian figures unreliable. On the UNAIDS website all numerical and statistical data from Russia are "NA" (Not Available). On other well-known sites, like AVERT, you'll find only estimates. But everyone agrees that the epidemic in Russia is spreading and essentially out of control. The official Russian count now stands at a million HIV-infections, but most researchers think the actual number of HIV infections is much higher.
"I'm not ready yet…"
It's cold, it's getting dark and Red Square is swarming with people. The express subway that runs beneath three other lines is bursting at the seams. Moscow has finished another day of work and is on its way home. I notice that here, too, books seem to have lost the battle. Everyone in our subway car is staring at his cell phone.
We are on our way to visit Alexandr.
Read more...
After two months of emailing back and forth, Alexandr has overcome his doubts. It helped his willingness to meet our ATLAS2018 team when we told him that a number of us have been living with HIV for a long time. In this Russian world where the H-word is avoided like the plague, it seems a truly heroic act to talk about it. The HIV community is not very tightly knit. Many have yet to make their way to an HIV clinic.
In Russia, the care for people with HIV is separate from normal healthcare, which means that many avoid going at all out of fear for the stigma that is linked so inextricably with HIV. The fact that you need to register in the place you live in order to get the medications you need, heightens the sense of hesitation. Considering the long distances and the inaccessibility of care in some cases, many HIV patients live in isolation, not knowing of each other's existence.
After a ride of an hour and a quarter, having alternated between dozing off and being jolted awake, we leave the subway at a station on the edge of town. The first thing we notice is an endless ribbon of tall, gray, concrete flats with countless windows.
As we exit the station, we find Alexandr waiting for us. He looks like a nice guy. I'm guessing he must be just over thirty. He seems exceedingly nervous as he stands there, clinging to two shopping bags loaded with fruit and sandwiches that he bought for us. Our interpreters do their best, but it remains an awkward initial encounter between East and West.
Alexandr's flat is a 15-minute walk from the station. As in any Russian apartment building, we first need to pass the concierge. This woman was clearly made for the job: heavy set and with wary eyes, she takes in the motley crew that greets her cordially as they pass by, lugging their cameras and tripods. She must have a thousand questions but we are allowed to proceed.
Alexandr lives on the fourth floor. The minute we are all inside, his compact flat is completely full. A short hallway, a mini kitchen and small bedroom – that's all there is to it. He gives us the warmest of welcomes, but in everything we can sense how much of an effort it must be for him to tell us – and the rest of the world – his story. Aside from a couple of close friends, no one else knows he has HIV.
He grew up as an only child in a small city some 500 kilometers away from Moscow. For his former job in a laboratory there, he was required to undergo medical testing every three months. A year and a half ago he was called into the doctor's office a couple of days after the usual series of tests. It turns out he was HIV positive.
He had no idea what to do.
Not long after that, he managed to find his current job in Moscow. He left his hometown, his parents and his friends. Except for one friend, he hadn't told anyone of the real reason for his sudden departure.
He left town as quickly as he could, and he's been living here in Moscow for nearly a year now. Here, too, he is working as a lab technician, so he has plenty to do.
When we ask him what he would most love to do, he answers: "I want to go see the world, travel, meet people…" With his best friend he visited St. Petersburg last summer. That felt like a city with more opportunities, where more things were allowed. Like a hatch opening into freedom…
He enjoys the evening we all spend together. And so do we. Marjolein takes pictures, Willem films him, and we manage to consume all the food and drink that he had stuffed into his shopping bags. The fact that two of us have been living with that virus for years without experiencing it as any real obstacle is a revelation for him. He can see the notion that you can grow old and be happy with HIV sitting directly across from him, in the flesh.
He says that telling his story feels like he stepping outside. This evening he has found the courage to speak out. At 1 a.m. in the morning we finally say our long and drawn-out goodbyes. Everyone is elated. There is plenty of laughter and a yet another exchange of goodbye kisses. We continue waving to each other until our taxi finally takes a turn, a few kilometers down the road.
* According UNAIDS and other sources, more than 50 % of the people who are infected with HIV in Russia are (former) drug users. A growing number are homosexuals.
Medication is usually readily available, but more and more often the pills are produced in Russia itself. That feeds the mistrust, since you don't always know exactly what you are taking. Will it work? It this – usually generic – medication what is causing those new side-effects, or is that just my imagination?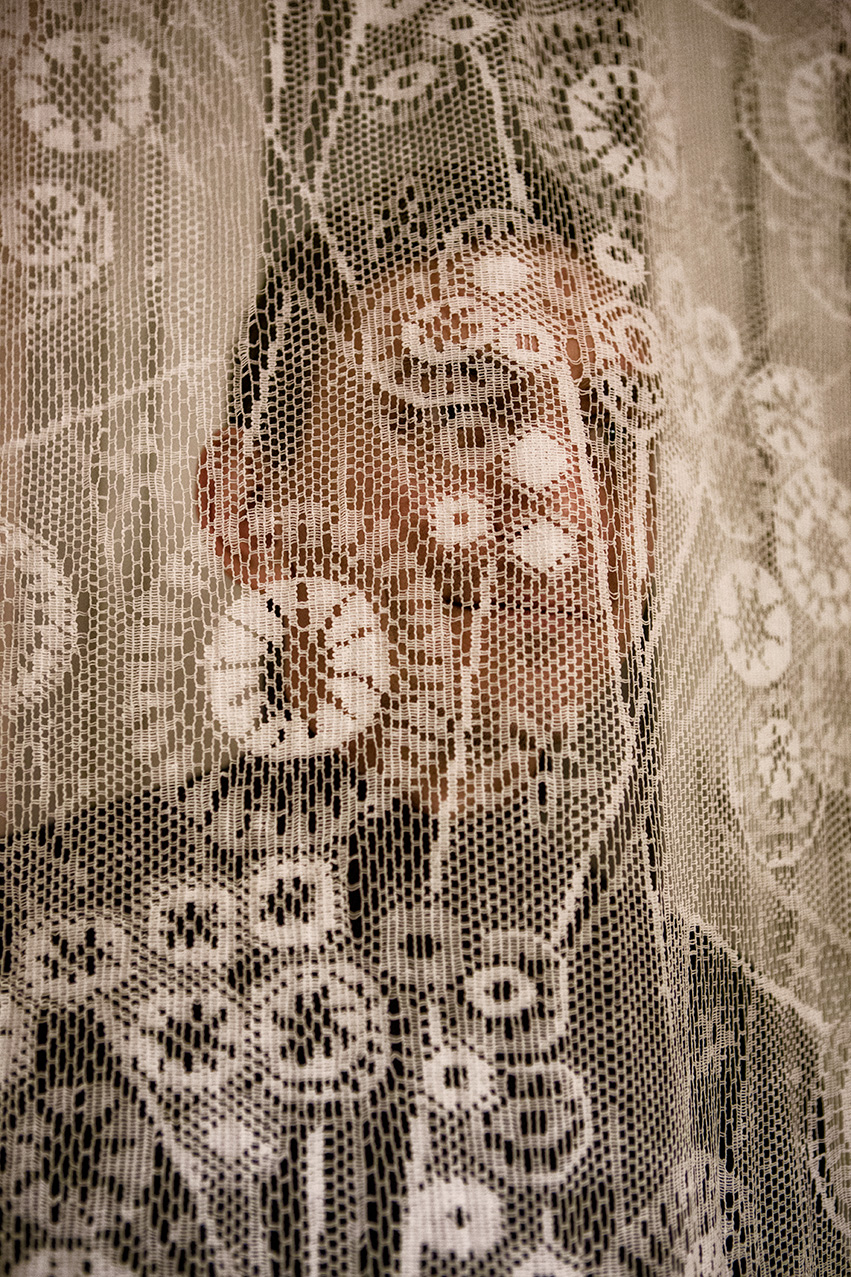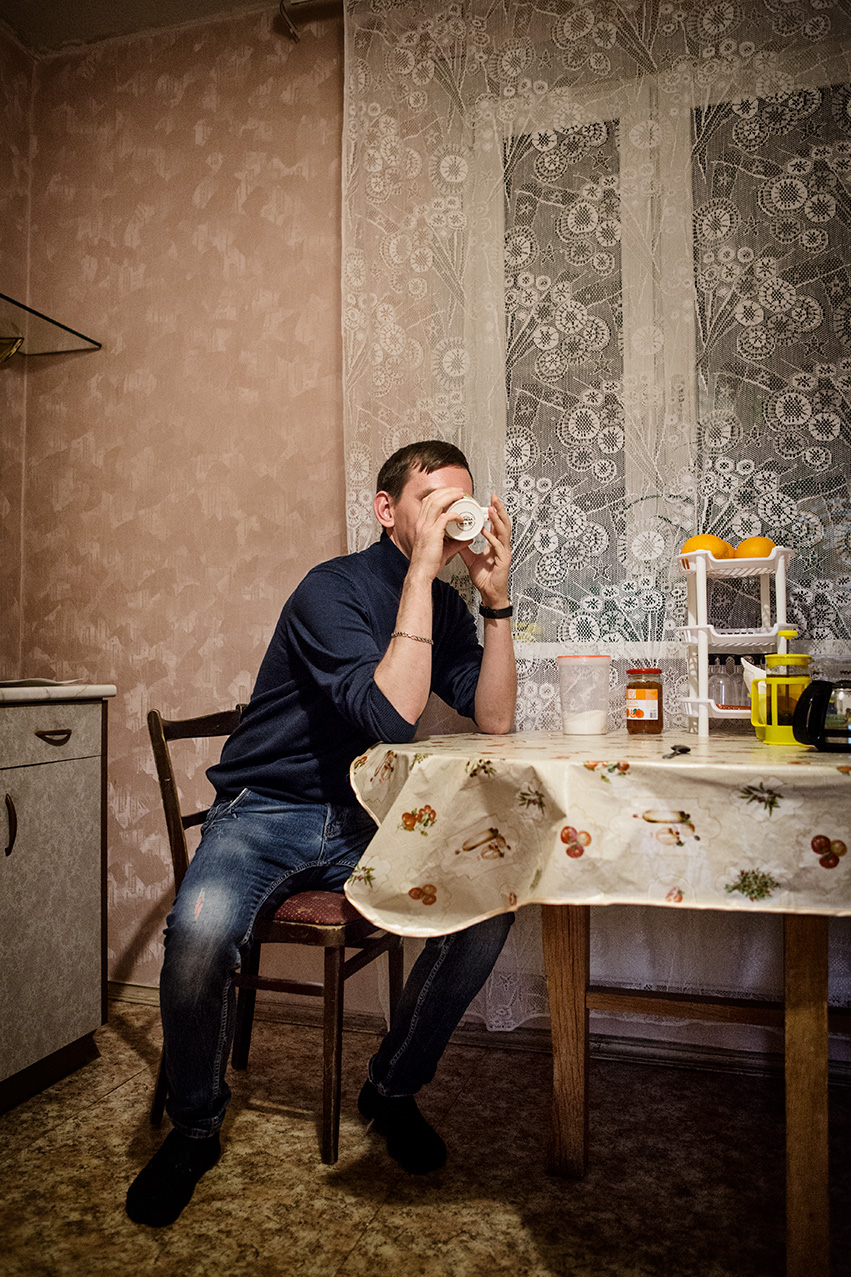 Produced by: Bert Oele and Erwin Kokkelkoren
Film: Willem Aerts
Photography: Marjolein Annegarn
Text: Erwin Kokkelkoren and Elen Boschman
Translation: Tom Johnston