The United States of America
The USA had a population of 323,300,000 in 2016 amid 1,200,000 people living with HIV (PLHIV) in 2013. 6/7 were aware of being infected, and in 2011 only 37% were getting Antiretroviral therapy (ART).
About 67% of infections are among men who have sex with men (MSM), with higher rates among African Americans and Hispanics. The rate of infection in people who inject drugs (PWID) appears to be rising, linked to an epidemic of opioid misuse. At the same time, condom use is falling, especially among young people.
The USA has both national policies and the policies of individual states, which sometimes conflict. The national policy is failing to meet about half its goals. People living with HIV (PLHIV) in large areas of the country may have difficulty finding appropriate health care; whereas in another area they would have easy access to it. Being poor, or nonwhite, or living in some places, are particularly vulnerable circumstances.
The President (Trump) has proposed heavy cuts in spending on HIV.
(Figures from AVERT, 2016)
SAN FRANCISCO, today and yesterday
San Francisco is a dream city, with success almost literally just around the corner (Silicon Valley) and plenty of tourist highlights like the Golden Gate bridge. We land at San Francisco Airport in mid-January, with 20-degree temperature (68F) and lots of sun. And right away we can see how it used to be…. For us this journey is a trip back in time: in 1994 Bert and Erwin, HIV infected themselves visited the Castro, the gay district, where in the early 1980s again and again young men were being struck down by an unknown disease. But it was right in the Castro where the first HIV and AIDS activists fought for respect and better medical care – not only for themselves, but for the coming generation.
George
"The most beautiful moment was when I finally came to the shots on the roof. For all three of us — George, Wilko and me — it was a moment of pure concentration, of simple purity. Everything was retold and shared. And walking along with Wilko looking at his screen, I felt that everything in this shot came together. At that moment I knew this would be the last shot of the film."
Willem, our film director, talks about working with George Leon Kelly in San Francisco. "A completely authentic man, with no mask, sweet and courageous, sans rancune [devoid of anger] and incredibly energetic: Jumpin' Jack Flash."
Since 1982, when George was 22, he has known that he's HIV-positive. In 1982 everything says that he won't live long. George has just started university and has already lost some friends to "an unexplained illness". "What's going on? They were closing the bathhouses, homosexuality almost went back into the closet again." George doesn't want his family to worry too much about him, he wants to spare them the pain of his suffering. He retreats to the mountains with a friend to die. Fate decides otherwise. Thanks to his understanding hotel employer, in whom he confides his HIV status, in 1989 he gets the chance to work in San Francisco. It's a godsend: "I felt the comfort of being among people of my own type, my own kind. My family." Yet there's no way out. People are dying around him, and yet it feels better to live among them. And then the first AZT becomes available…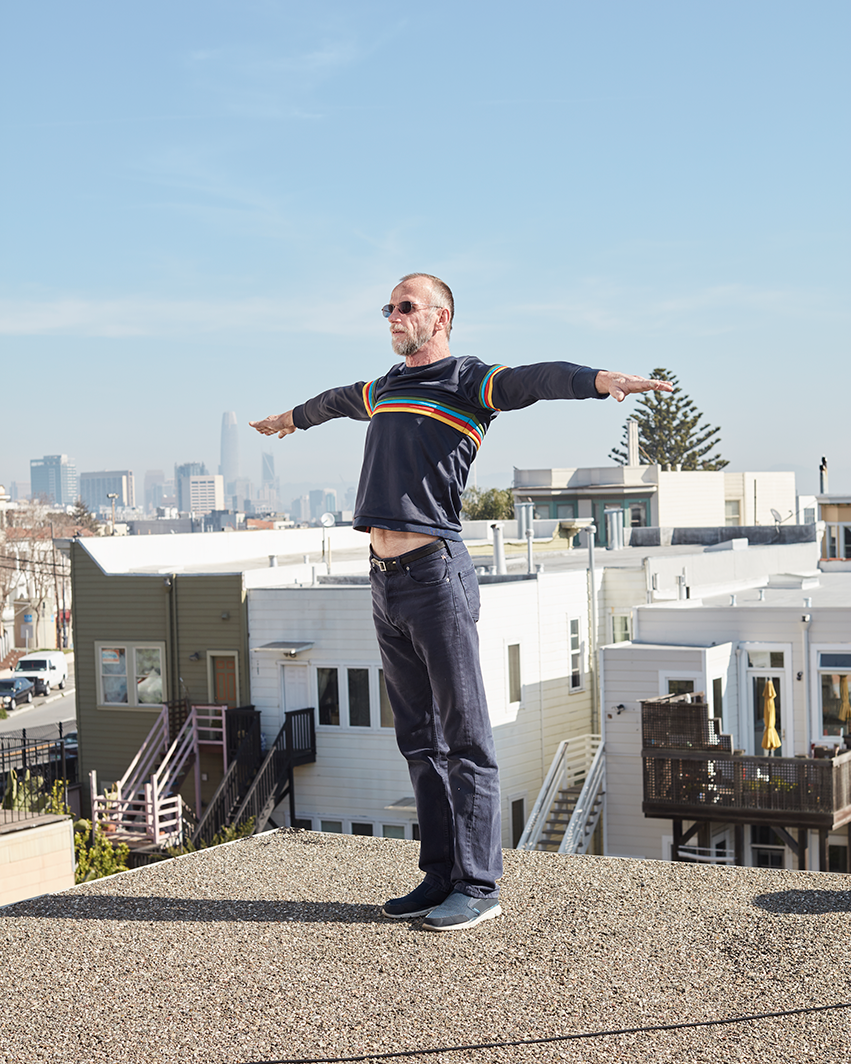 George is there for others, AIDS patients who need help in the hospitals. He gives massages and distributes meals. He sits beside their beds. Everything has its limits, and in order to survive in the heart of misery, George seeks relief in crystal meth. "Fortunately I got busted by the police for possession of crystal meth. At the time a horrible thing, but looking back, it was the best thing that could have happened to me. 1994 was the last time I used it."
The turning point comes in 1996/1997 when HIV is reclassified from a terminal disease to a chronic disease. This creates a new challenge: George can train for the full marathon, and in 1998 he finishes. Completely exhausted, he almost gives up three times, but he finishes. For the first time since he was 22, he arrives at the idea that he'll stay alive. "I wasn't planning on living. I was planning on dying my whole life since I was 22".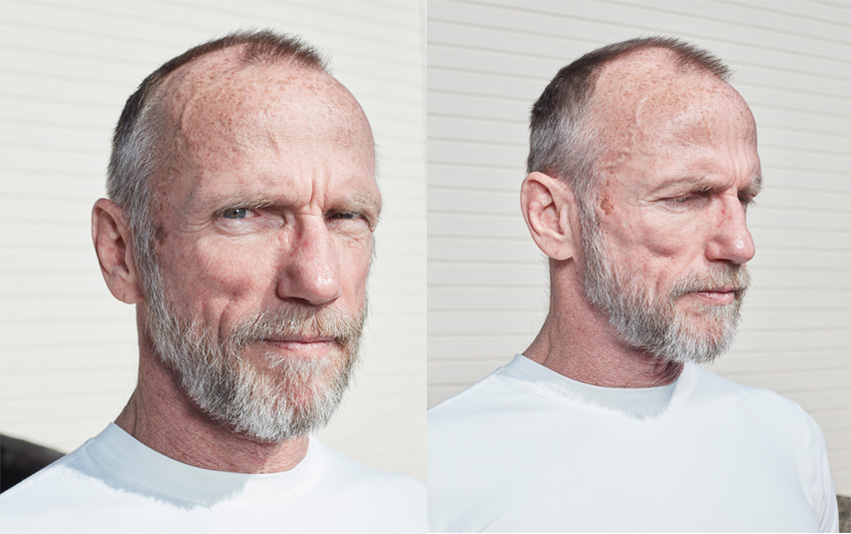 Now in 2018 George works at the Harvey Milk School, where together with other volunteers he has been helping children in the classroom for years. Energy radiates from him, and George shines.
Today is our team's last day in San Francisco, and by coincidence it's George's 58th birthday. "I'm just so happy where I am in life and I'm so glad to have made it this far."