Newsletter
January 2018

"I will speak, I will speak!" Atlas2018
Exhibition July 22 – August 2, 2018
Damrak 243 Amsterdam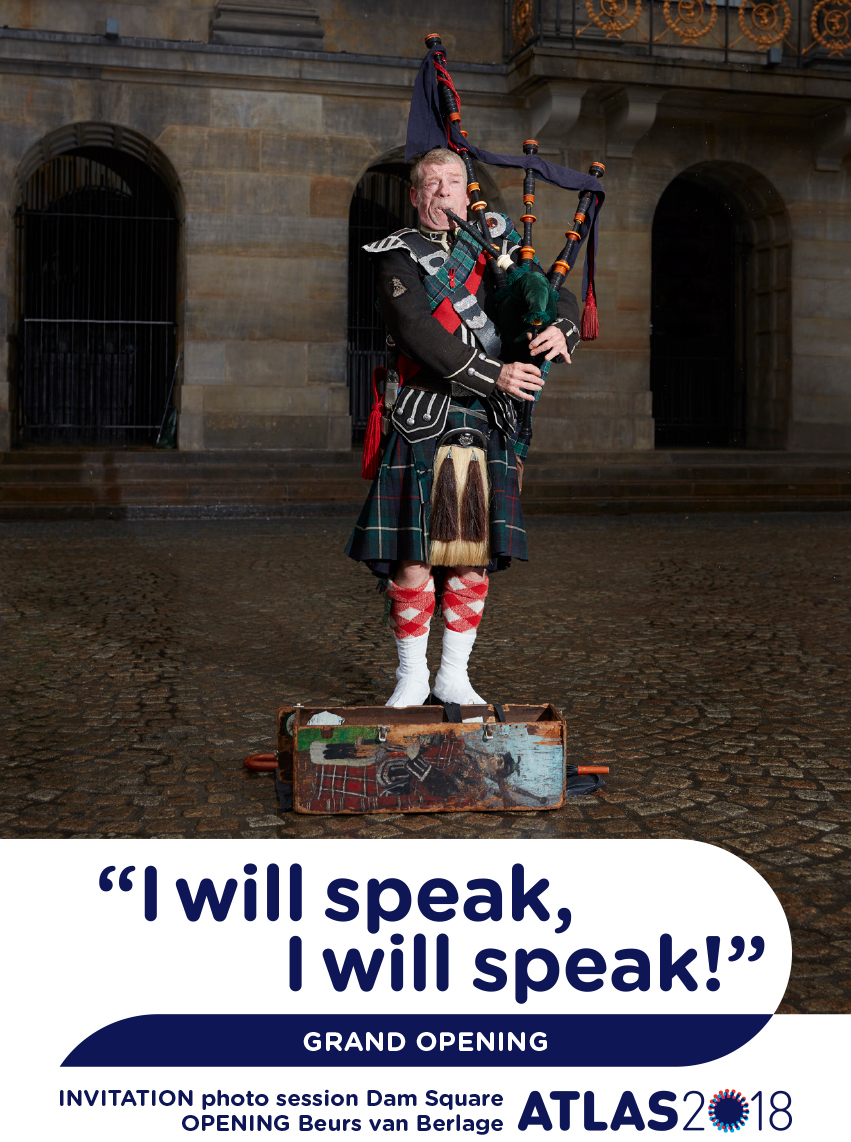 Sunday July 22, 2018
Officiel opening Exhibition "I will speak, I will speak!" Atlas2018
14:00 We start at Dam Square. The HIV community meets artists taking a photo together. Then we walk, leading the way by bagpiper Eric Windhorst, to the Beurs van Berlage. (3 minute walk).
14:30 Opening of the exhibition by projecting the photo we made at Dam Square.
22:35 Opening night of the documentary: NPO 2 Broadcasting Television "I will speak, I will speak!" Atlas2018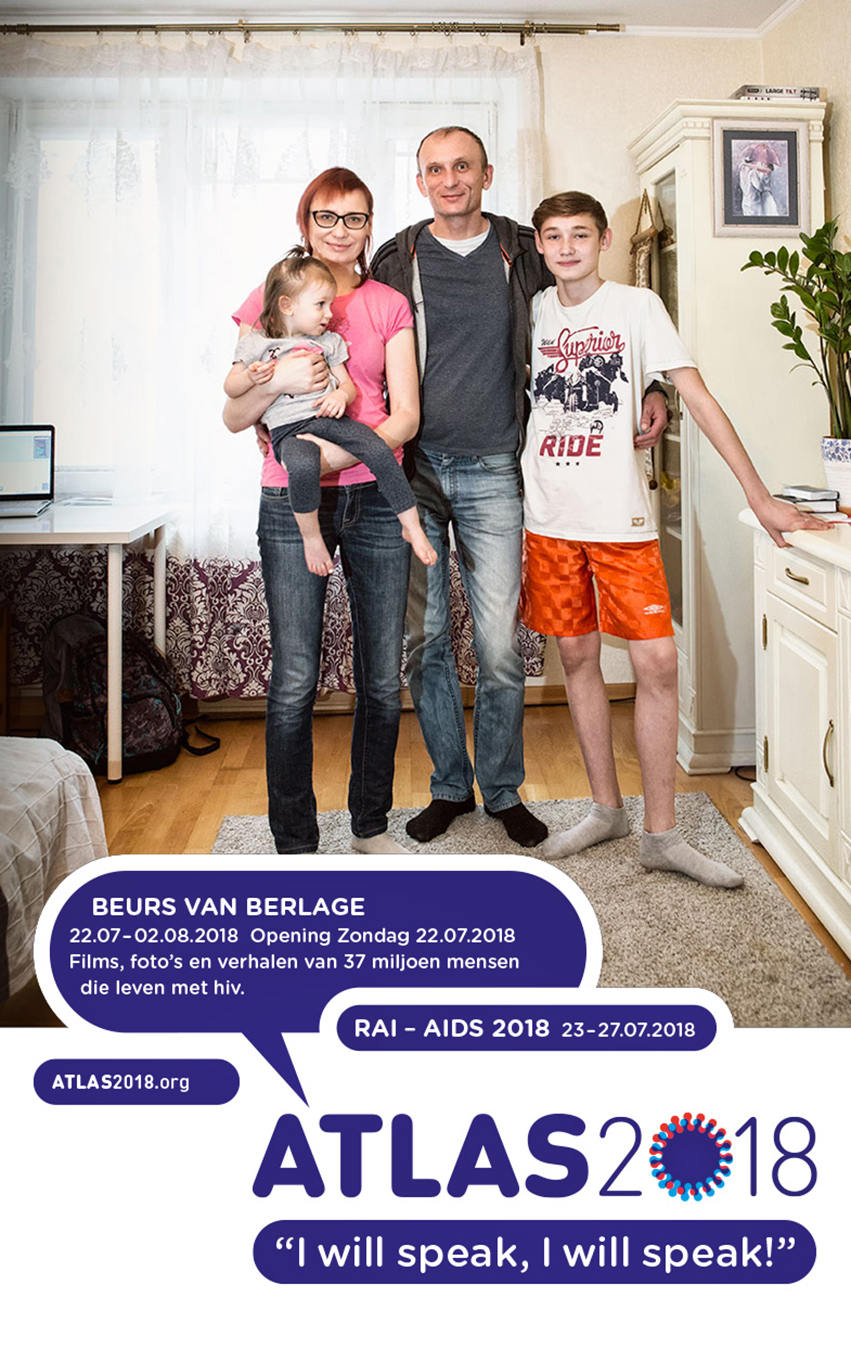 EXHIBITION AND EVENTS IN 'DE BEURS VAN BERLAGE'
July 22 – August 2, 2018
Right in the historic centre of Amsterdam, ATLAS2018 will present a unique exhibition with hundreds of films, photos and written stories of men and women who are living with HIV or AIDS.
We visited all six continents to portray teenagers, truck drivers, sex workers, gay men, the transgendered, drug users, children, long-term survivors and others, to let them speak in their own words.
For two weeks we will have speakers, yoga classes, a daily talk show, discussions, live recordings, parties and a showing every day of the documentary "I will speak, I will speak!"
ATLAS2018 at AIDS 2018 in the RAI
July 23 – July 27, 2018
Together with our friends of the Dutch Association of People Living With HIV and of Hello Gorgeous, ATLAS2018 will present and promote our work in The Global Village, the heart of the conference.
Come and meet us to hear about our plans for the future. Share with us your ideas and thoughts for how to improve our work. Our work must benefit all 37 million people of our community.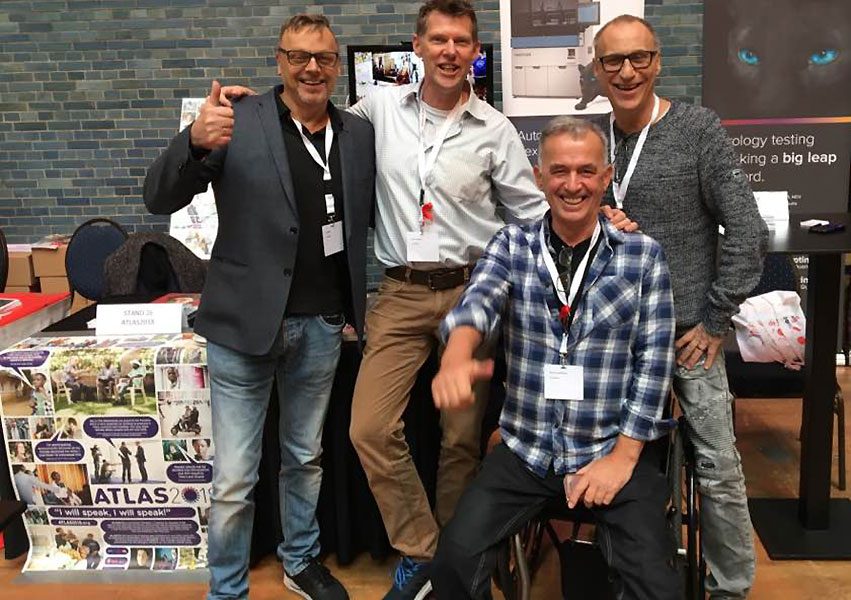 Bert, Robert, Erwin and Erwin
At work in San Francisco
Team ATLAS2018's trip to San Francisco in February will be its final trip before the conference begins.
In San Francisco we will film and photograph people who lived through the horrible first years of the epidemic, beginning in the late seventies.
We will also interview people who today are using PrEP, one of the ways to end new HIV infection.
It will be a trip both looking back and looking forward.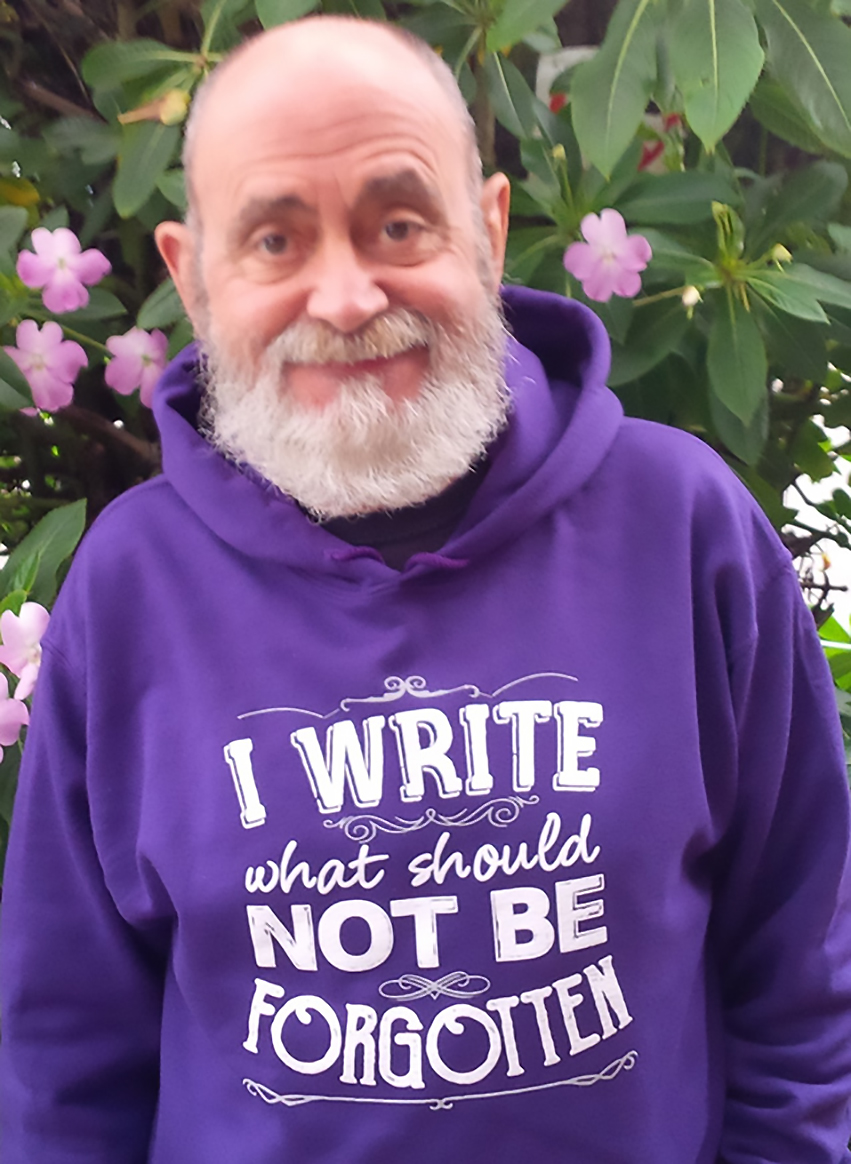 Hank Trout, San Francisco Long Term Survivor
More plans
In March 2018 film director Willem Aerts and artistic leader Erwin Kokkelkoren will begin work editing our documentary "I will speak, I will speak!"
This unique documentary, with faces and voices from all 6 continents, will be broadcast on Dutch Television this summer (July 22 NPO 2 Time 22:35  In the years to come "I will speak, I will speak!" will be aired in many more countries.
The documentary can also be seen in de Beurs van Berlage during our exhibition.
In the next news brief we will update you about all the other activities we are organizing in Beurs van Berlage.
Our Volunteers
Erwin van Rheenen and Wil Groot are our managing volunteers. They have begun to gather the people and content for the daily events at the exhibition stage.
If you want to join the Atlas2018 team and help us to run the exhibition in the Beurs van Berlage, please contact Erwin and Wil by mail at atlas2018@mail.com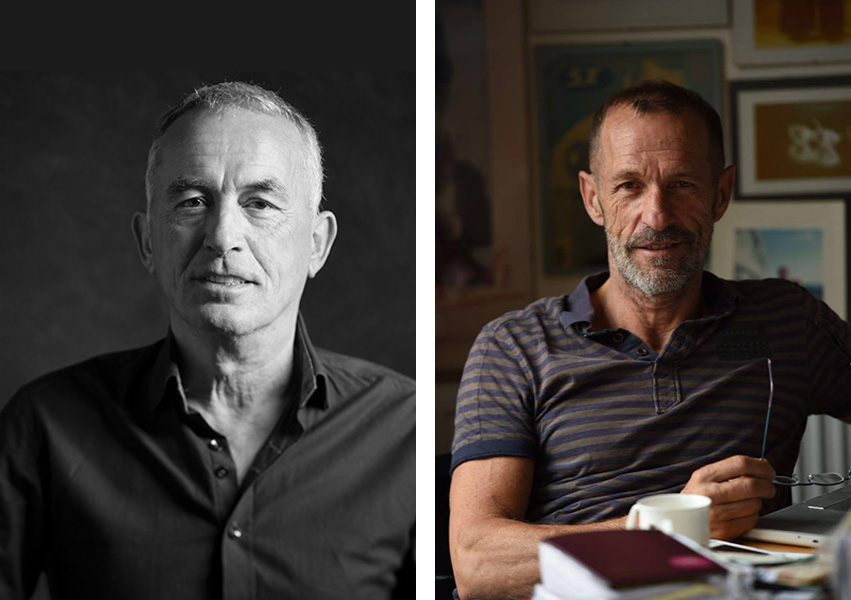 Erwin van Rheenen & Wil Groot