"I WILL SPEAK, I WILL SPEAK!" – 19 EVENTS
"Intense! Important! Sharing stories helps understanding, especially in a public space." (Woman 45 yr, New Zealand)
Atlas2018 succeeded in presenting a record number of events and productions to an international audience during and around AIDS 2018. The multi-media exhibition "I will speak, I will speak!" was right at home in the historic Beurs van Berlage in Amsterdam. The documentary "I will speak, I will speak!" had its premiere on Dutch TV. Both the national and the international public were impressed by the professionally depicted real-life stories.
An overview of all events
1
Sunday, July 22: Team Atlas2018, with volunteers and Frontrunners Lydia Mungherera, Edwin Cameron and Dutch AIDS Ambassador Lambert Grijns, follows bagpiper Eric Windhorst to the Dam Square. The HIV-positive community assembles for an historical document: The Most Positive Picture of the Year.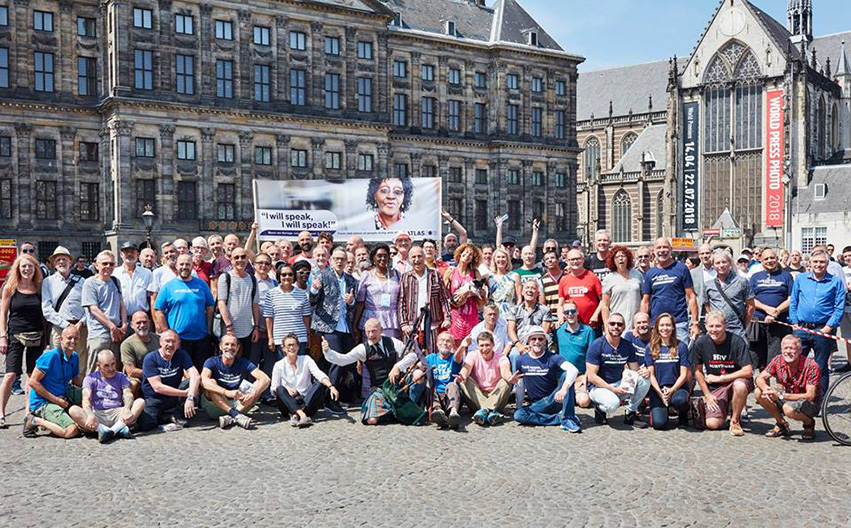 2
After this launch we return to the Beurs van Berlage, where hundreds of guests are awaiting the opening of "I will speak, I will speak!". Erwin Kokkelkoren and Bert Oele, the founding fathers of Atlas2018, introduce some of Atlas2018's heroes: Edwin Cameron, Lydia Mungherera, Lambert Grijns, Tom Hayes and Maxim Malishev. Surrounded by the Atlas2018 team and accompanied by the summertime sounds of trumpet player Benjamin Herman, Lydia Mungherera opens the exposition with her historical words "I will speak, I will speak!".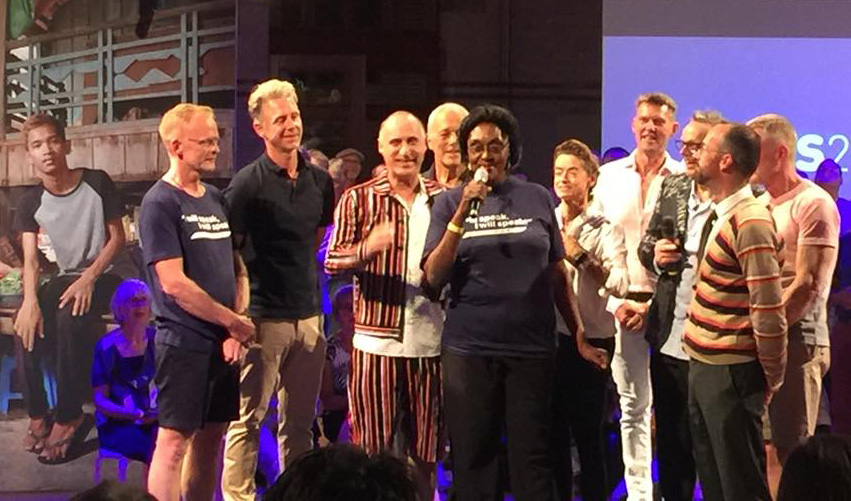 3
Sunday evening, July 22: "I will speak, I will speak!" the documentary premieres on Dutch TV sender NPO. Produced by Willem Aerts and Erwin Kokkelkoren and starring Tom Hayes, Shambhala, George Kelly, Srey Pich and Alyona and Dimitry, the film is seen by 100,000 viewers and earns a 4-star rating.
atlas2018.org/latest-news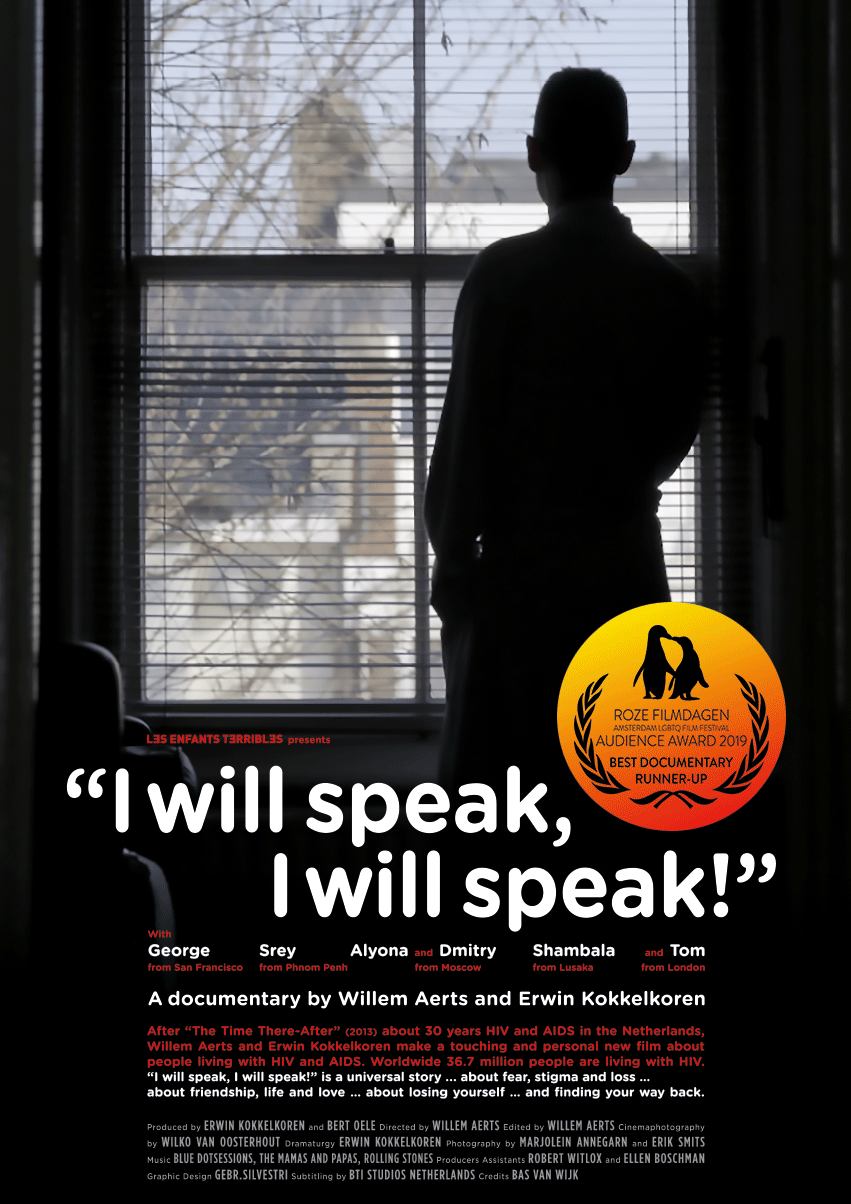 4
From Monday, July 23 to Friday, July 27: AIDS 2018 and Atlas2018 in Amsterdam. The World AIDS Congress 2018
in the Rai Congress Center attracts tens of thousands of visitors from all over the world. Doctors, activists, politicians and other stakeholders meet in the Global Village. Many trailers from our films and photos from Atlas2018 are screened there. Our volunteers distribute flyers, give out information, and talk to people.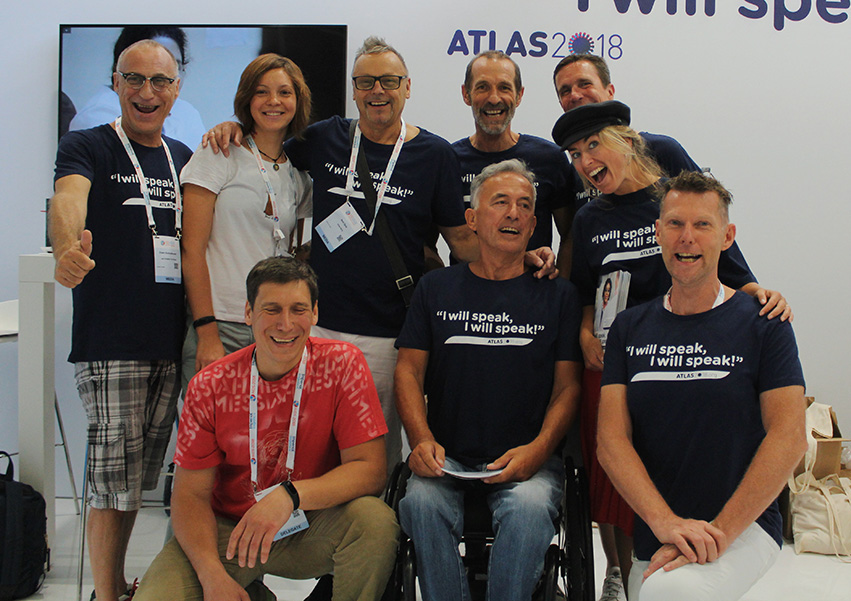 5
Monday, July 23: Vera Breshneva, UNAIDS goodwill ambassador for Eastern Europe and Central Asia, visits "I will speak, I will speak!" Vera Breshneva is famous as a singer and presenter in Russia and Ukraine, and is a champion there for awareness about HIV and AIDS. Vera wants to see the exhibition with her own eyes.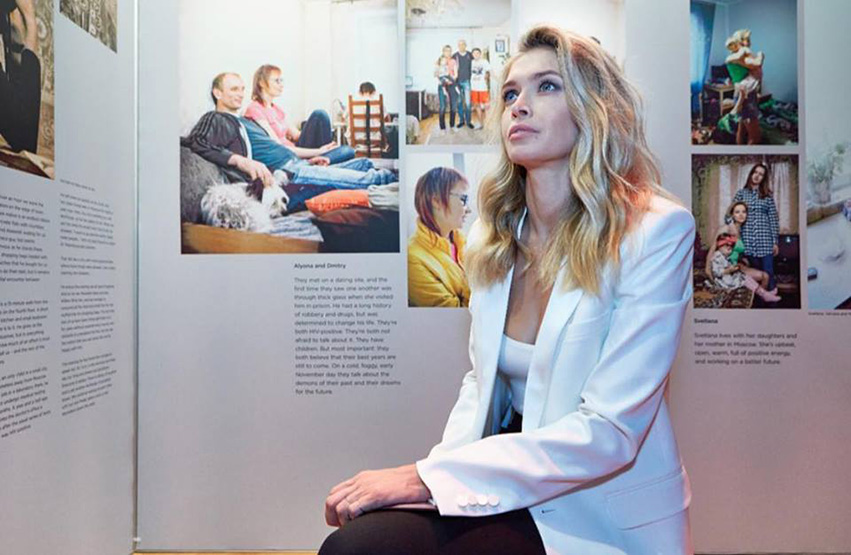 6
Tuesday, July 24: Dr Joep Lange, tragically killed in the MH-17 disaster, spent his life fighting for justice in the global battle against AIDS. Atlas2018 is honored, after a book presentation over this significant man's life and work, to welcome to the exhibition Joep Lange's children along with guests from the Joep Lange Institute.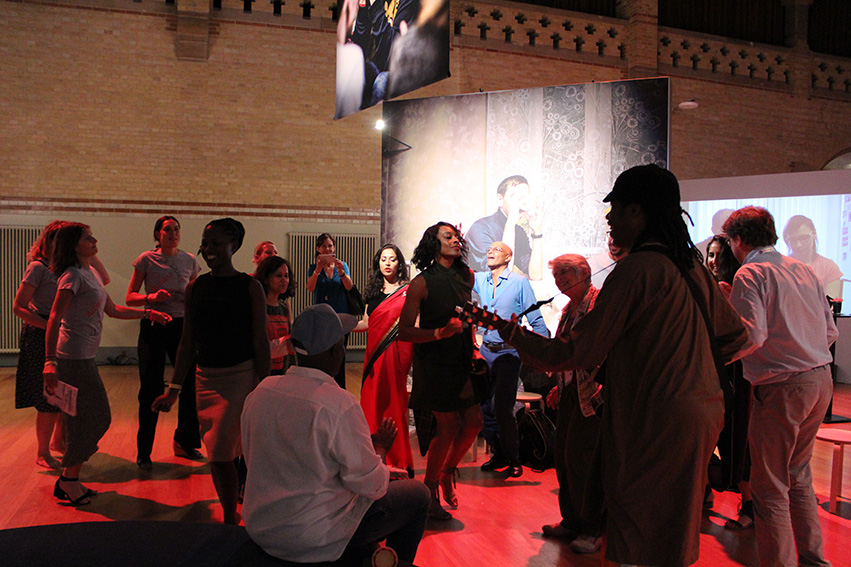 7
Tuesday 24 July: The mayors of IAPAC and ViiV's "Fast Track Cities" meet to discuss the global problems raised by HIV. "I will speak, I will speak!" hosts the group. This international community feels at home with Atlas2018, and avidly exchanges information and ideas.
8
Wednesday, July 25: "I will speak, I will speak!" receives 200 university students of virologist and researcher Charles Boucher. Our exhibition forms part of their workshop on the challenging medical, social and ethical issues raised by HIV. The courage and scope of these storytellers from five continents opens up a new world for the young students.
atlas2018.org/frontrunners-charles-boucher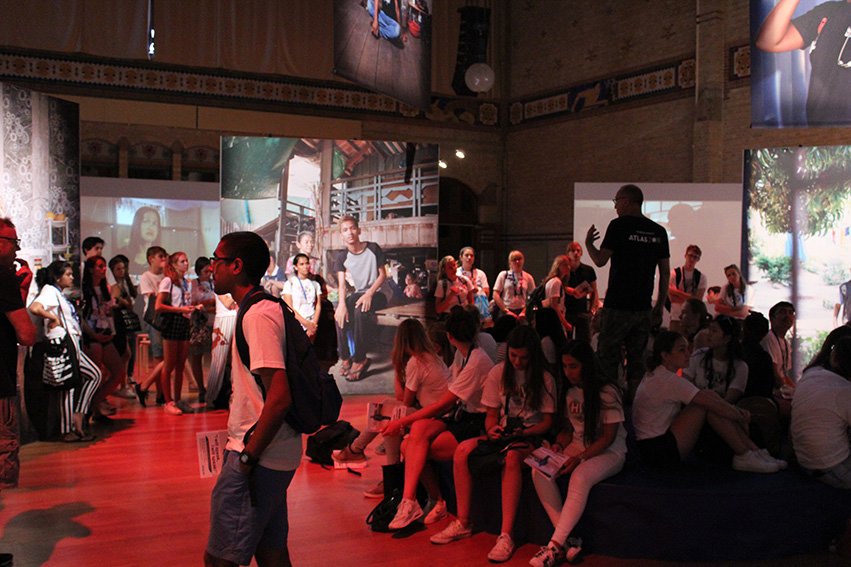 9
Outside in the blistering summer heat, the Positive Flame procession takes place: an Olympian torch moves through Amsterdam, passing from hand to hand of men and women living with HIV. Outside the Beurs at 16:42, Atlas2018 ambassador Erwin Kokkelkoren accepts the torch with the Atlas2018 team at his side.
10
Wednesday, July 25: Her Royal Highness Princess Mabel of Orange-Nassau, Princess of the Netherlands, chairs a meeting in the Beurs van Berlage of the Global Fund and the Ministry of Foreign Affairs. Atlas2018 introduces "I will speak, I will speak!" before the participants hold their reception in the adjacent Graanbeurszaal. They have warm reactions for the exhibition.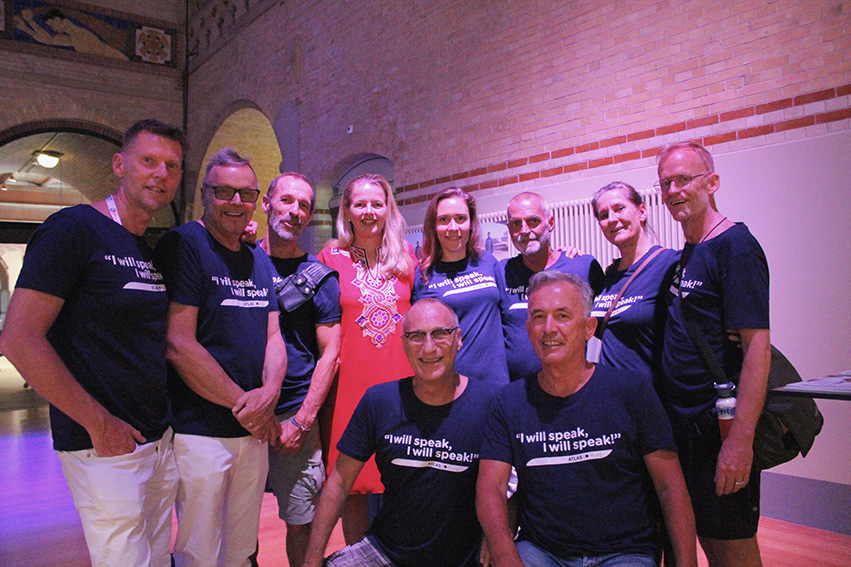 11
Thursday 26 July: "Let's talk about sex", a talk show with expert moderators Suzanne Munnik and Hans-Erik Nobel. The international panel with Shambala (Zambia), Lydia (Uganda), Tom (Britain), Alex (Russia) Lyle and Caroline (the Netherlands) and George (America) is very personal and direct. Young and old have something to say, and the audience participates eagerly on the theme: "Sex and HIV".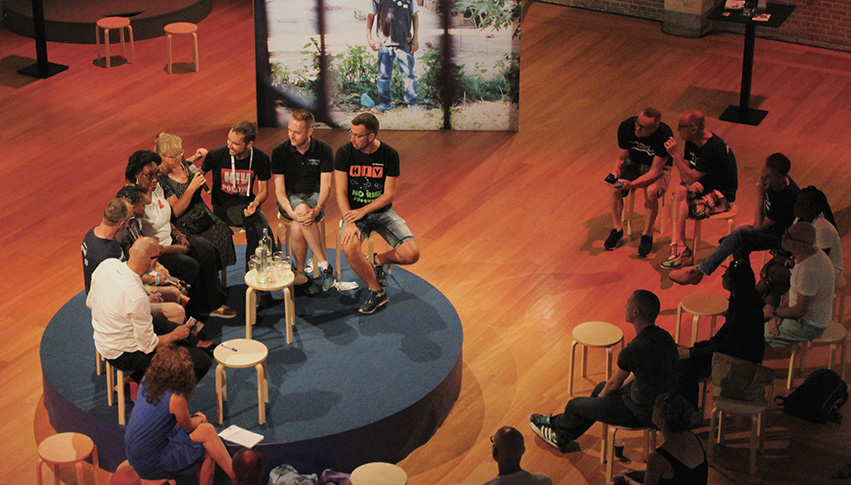 12
Thursday, July 26: Private Sector Summit. Her Royal Highness Princess Mabel of Orange-Nassau chairs the Private Sector Summit committed to funding worldwide AIDS prevention. Later those of the private sector are guests at "I will speak, I will speak!", and alongside the Atlas2018 team and surrounded by the exposition's real-life stories, they meet the people to whom they are making these commitments.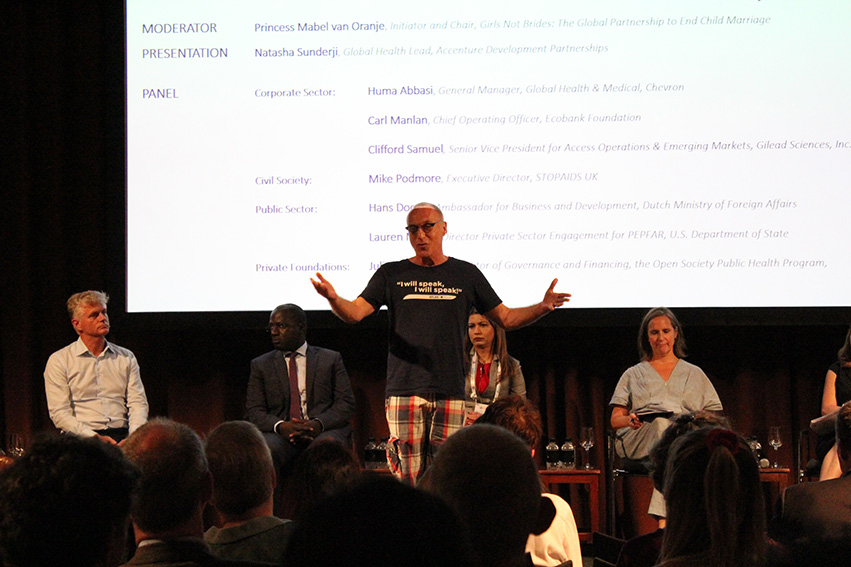 13
Friday, July 27: A drink for volunteers of the HIV Association, Hello Gorgeous and Atlas2018. We take the time to give heartfelt thanks to these wonderful volunteers. Pete Stadham sings, and volunteers refresh themselves with snacks and drinks.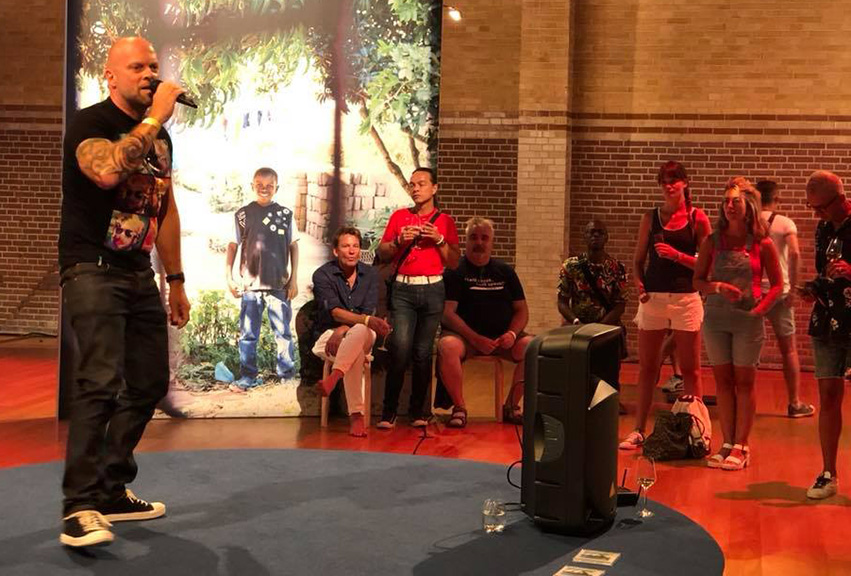 14
Saturday 28th of July: Team Atlas2018 is there for Pride. Everyone has been recruited to staff the Atlas2018 stand in the Vondelpark at the opening of Gay Pride Amsterdam 2018. The volunteers spread the word for the "I will speak, I will speak!" exhibition to everyone who passes by.
15
Documentaries: "The Time There-After", "Last Men Standing", and "I will speak, I will speak!" The three documentaries are shown every day in the room next to the exhibition. In a kaleidoscope of incisive portraits, they portray how some special men and women in the Netherlands, America and around the world manage to conduct their lives with HIV. They depict the distance between the past and the present, the countries where it's extremely difficult or where HIV has become common.
atlas2018.org/latest-news
atlas2018.org/the-time-there-after
16
Sunday, July 29: Book presentation "A Buccaneer's Dream" by author and host Wil Groot. Wil is active in Atlas2018. Today we host hundreds of guests for the introduction of "A Buccaneer's Dream". It tells of Wil's perseverance; his "Willen & Doen" Foundation has for years committed itself to educating and caring for AIDS orphans in Africa. Peter Faber accepts the first copy.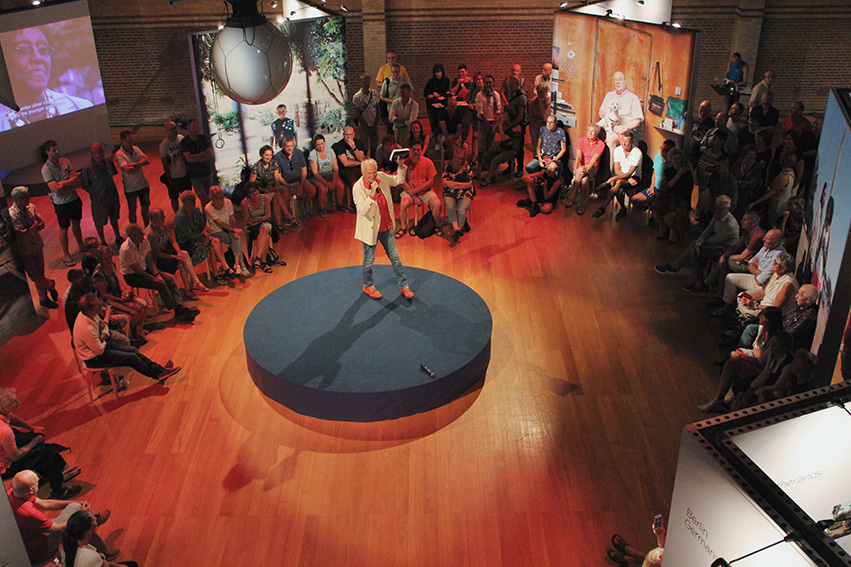 17
Erwin van Rheenen, an experienced moderator and the creator of Atlas2018's one-minute portraits, leads group discussions in connection with them. It's he whose kind words welcome visitors so warmly. These are busy times at his table, leading discussions with the necessary light touch, and lending a listening ear. He's a master!
atlas2018.org/the-global-village
18
Thursday, August 2: A drink for Atlas2018's volunteers. For them it was busy weeks, long days and lots of leaflets, faces, conversations and encounters. Finally, we get to thank our great volunteers: people who've done the talking from the Rai all the way to De Beurs, impeccable hosts who have been welcoming people with warmth and expertise. Together we celebrate your passion and dedication: our hats are off to you!
19
Sunday 5 August: Amsterdam Pride. Atlas2018 makes a presentation with photos. Erwin Kokkelkoren and Bert Oele, who started it all, are once again on stage and at the Dam during Amsterdam Pride. The entire international LGBTI community meeting in Amsterdam can once again see the story, the fantastic photos, and the beating heart of Atlas2018.