ATLAS DOCS 2022 at work
10 DAYS SHOWING FILMS AND MAKING FILMS
Few things give us as much pleasure as packing our bags. Simply because we like to travel or to be more precise like being somewhere else. Discovering new worlds making new friends of strangers experiencing life that you have yet to experience meeting people for the first time.
Everything new broadens your outlook. In fact the power of looking beyond is crucial in cultivating understanding and combating prejudice and stigmatisation. Travel teaches and inspires. That's why we love doing nothing more than creating stories from all those places we haven't been to and about all the new people we meet for the first time.
This summer we were in Montreal Canada for the first time where we presented the very first HIV documentary festival. As well as this we portrayed 3 members of the somewhat older HIV community filmed several special meetings and occasionally turned the camera on ourselves – we like giving a look behind the scenes and how it all comes together from the moment we all board that plane together.
The filmed and photographed portraits of Gregg David and Claudia turned out beautifully and can be found on this site. The film about and photos of the festival and all our adventures can be found here.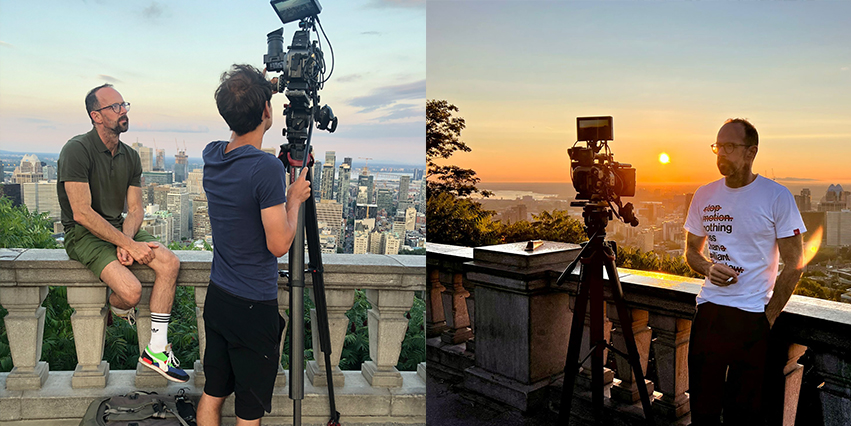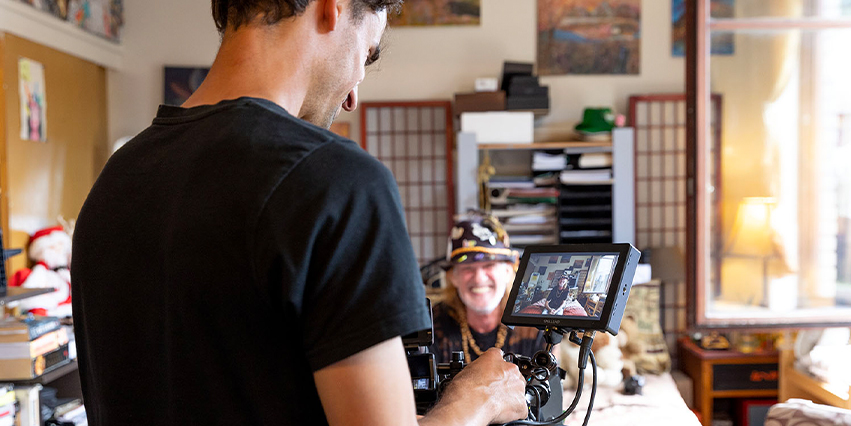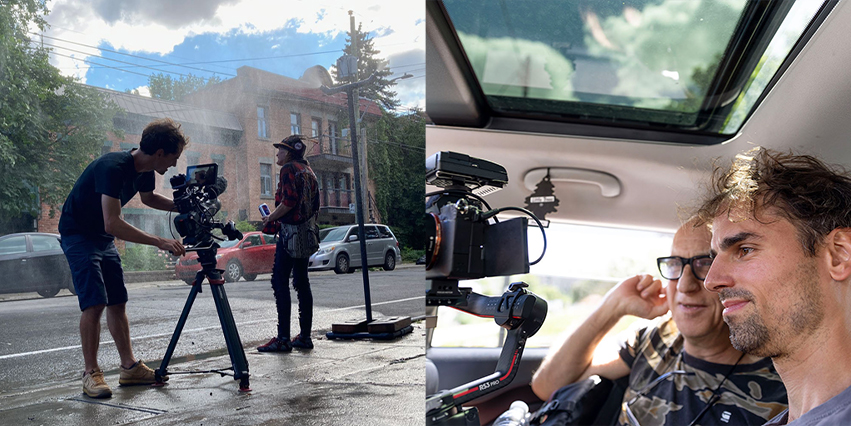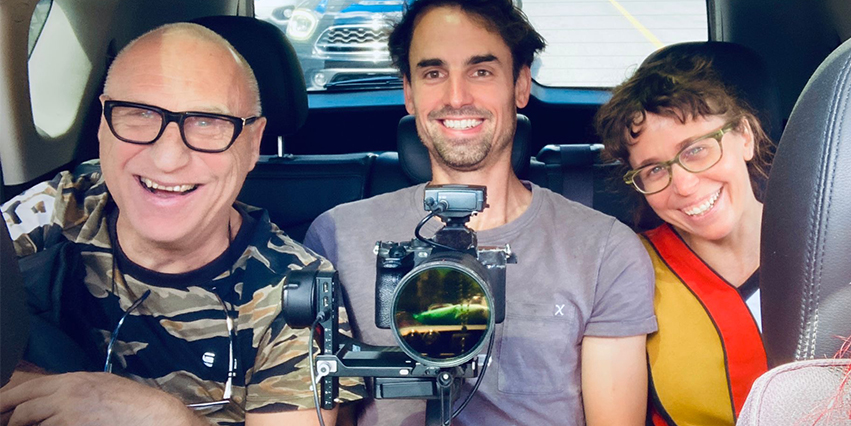 Montreal was beautiful. We were welcomed with open arms both by the city and the people. The reason for our visit – AIDS2022 the biennial HIV/AIDS conference where thousands of doctors scientists HIV NGO'S government delegations artists and many HIV infected men and women come together. One purpose for this huge conference is to learn inspire each other and have fun together. Every 2 years we want to take a visible step towards that higher goal – to end both the HIV virus and the stigma attached to that virus.
There were significantly fewer participants at this conference than previous ones. That other damn virus COVID made planning and organising this mega event difficult in recent years. It was also a shame that there were fewer public activities possibly also due the COVID pandemic. The great street parades parties and street campaigns were all missing. But all this increased the importance of ATLAS DOCS. Our festival showed all Montreal residents both those infected and not that a large and special conference was being organised in their city.
But the limitations do not diminish the success of our trip or the importance of the conference. It was first and foremost a great pleasure to meet each other and to get to work together again. Fortunately for more and more of us a life with HIV is a happy one one in which we laugh out loud a lot and dream about all those things we still want to do and experience.
Defeating the HIV virus definately and eliminating it's stigma once and for all works best when you know each other better and do it together. That's why we would like to continue to make people all over the world with HIV visible. That's one of the reasons we know for sure that there will be another HIV documentary festival where everyone can see what fun kind and special people we are.
We would like to say a big thank you to everyone who made this trip and festival possible. Without the support and cooperation of others it wouldn't be possible and we hope to meet you all again in all of those places where we continue our work.