According to UNAIDS, in Cambodia's population of about 15 million about 80,000 (0.53%) are infected with HIV. New infections come to just over 1,000 a year. The HIV and AIDS epidemic therefore seems reasonably controlled. Those in Cambodia most affected by HIV are drug users, transgenders, entertainment workers and men who have sex with men.
FRIENDS
Cambodia's National Centre for HIV/AIDS has estimated there are just over 3,000 trans women living with HIV in the country. But 29 percent of LGBT+ people would not reveal their status to anyone, making it hard to get the real figures.
Trans women often have to deal with an accumulation of problems. Most of them are not just transgender, but also sex worker, drug user and HIV-positive.
This list doesn't mention the violence and the stigmatization most women have to live with. A report by the Cambodia Centre for Human Rights has revealed that just over a quarter of trans women have been raped in public spaces, nearly a third have been sexually assaulted and 43 percent have experienced physical violence.
The Trans women we met showed a courageous lust for life, a big heart for their beloved ones and a funny sense of humour. We are truly grateful for their contribution for Atlas2018.
(Source: Cambodian Center for Human Rights)
Srey Pich and friends
March 2017, Phnom Penh, Cambodia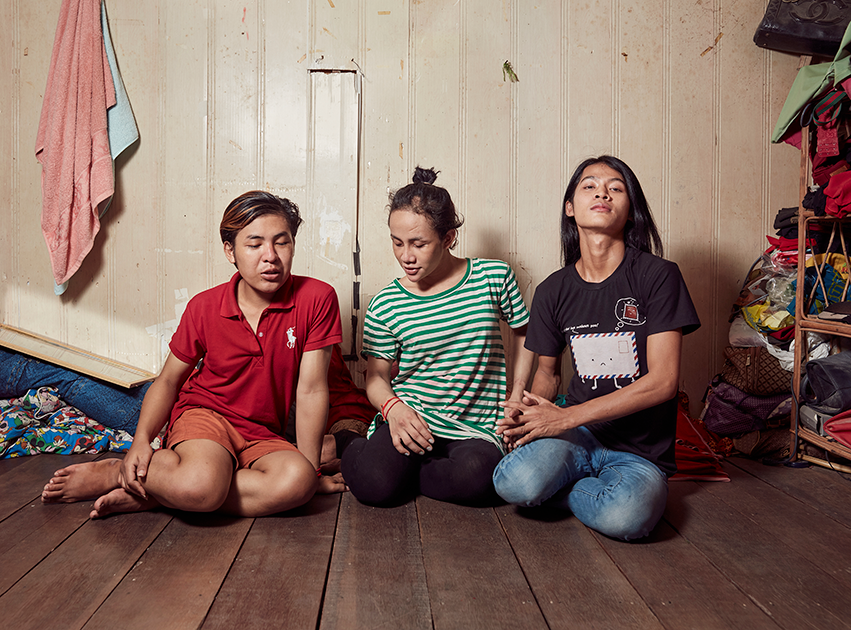 Mom – Rysa – Srey Pich
SREY PICH
March 2017, Phnom Penh, Cambodia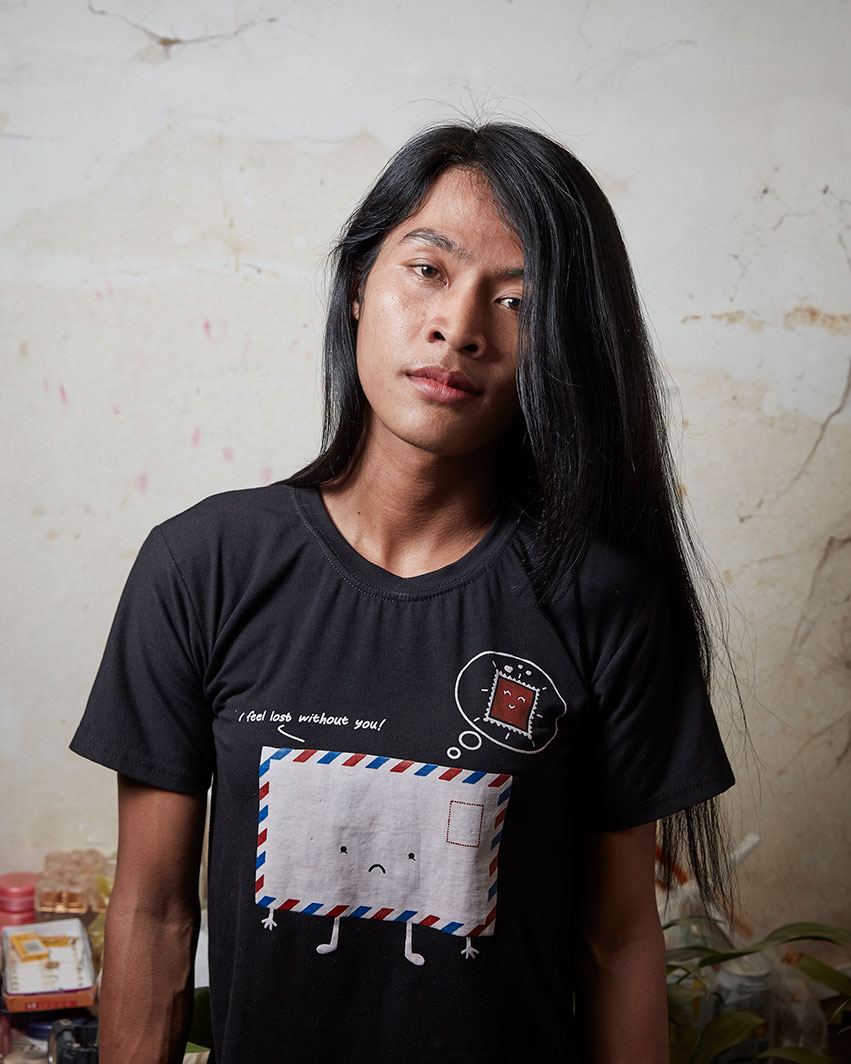 MOM
March 2017, Phnom Penh, Cambodia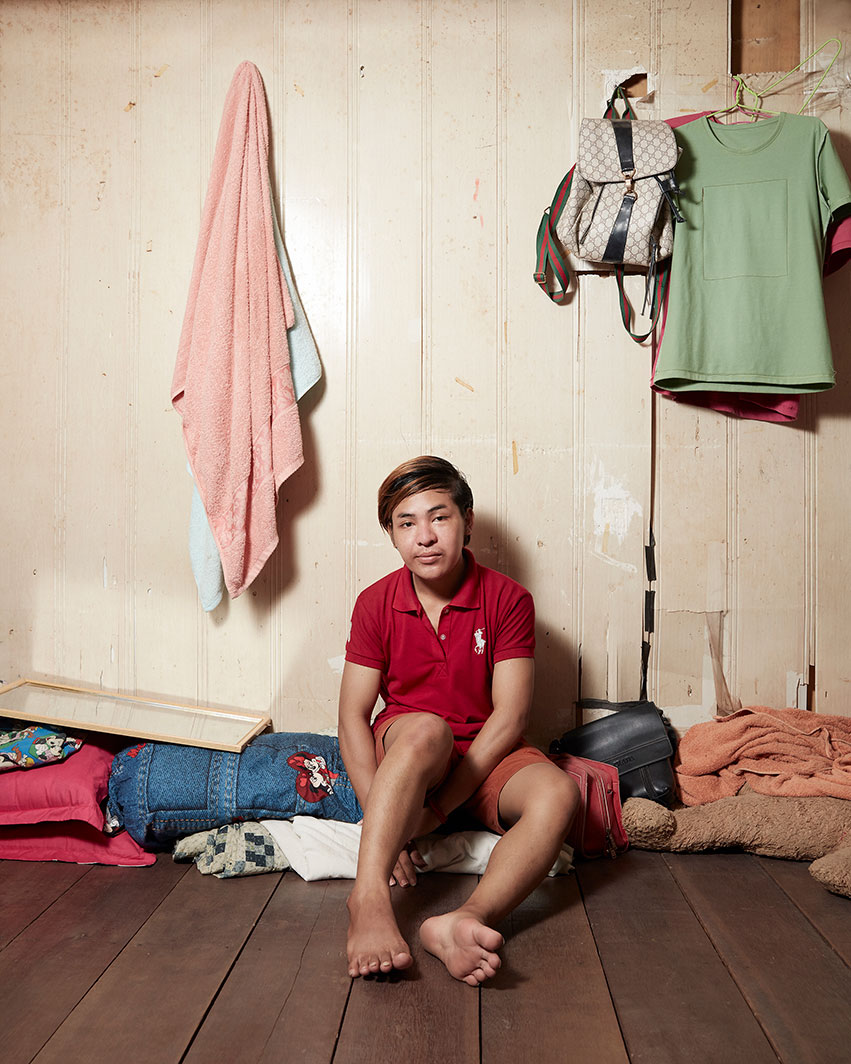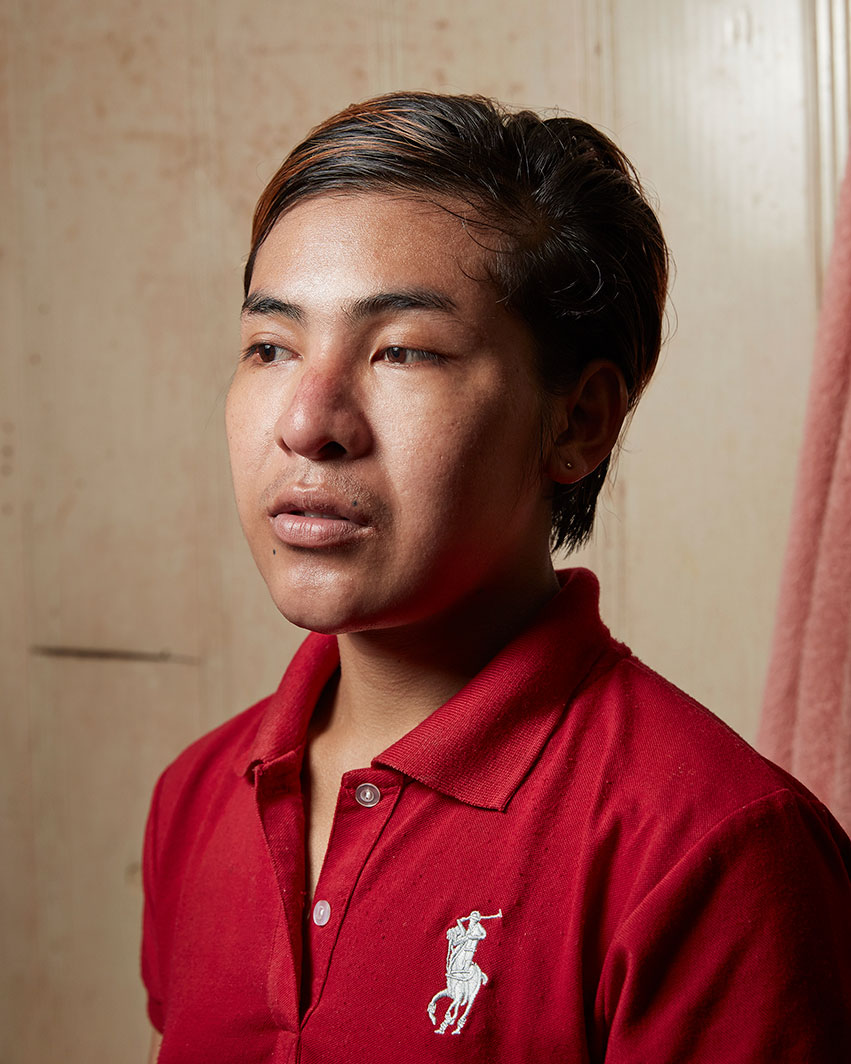 RYSA
March 2017, Phnom Penh, Cambodia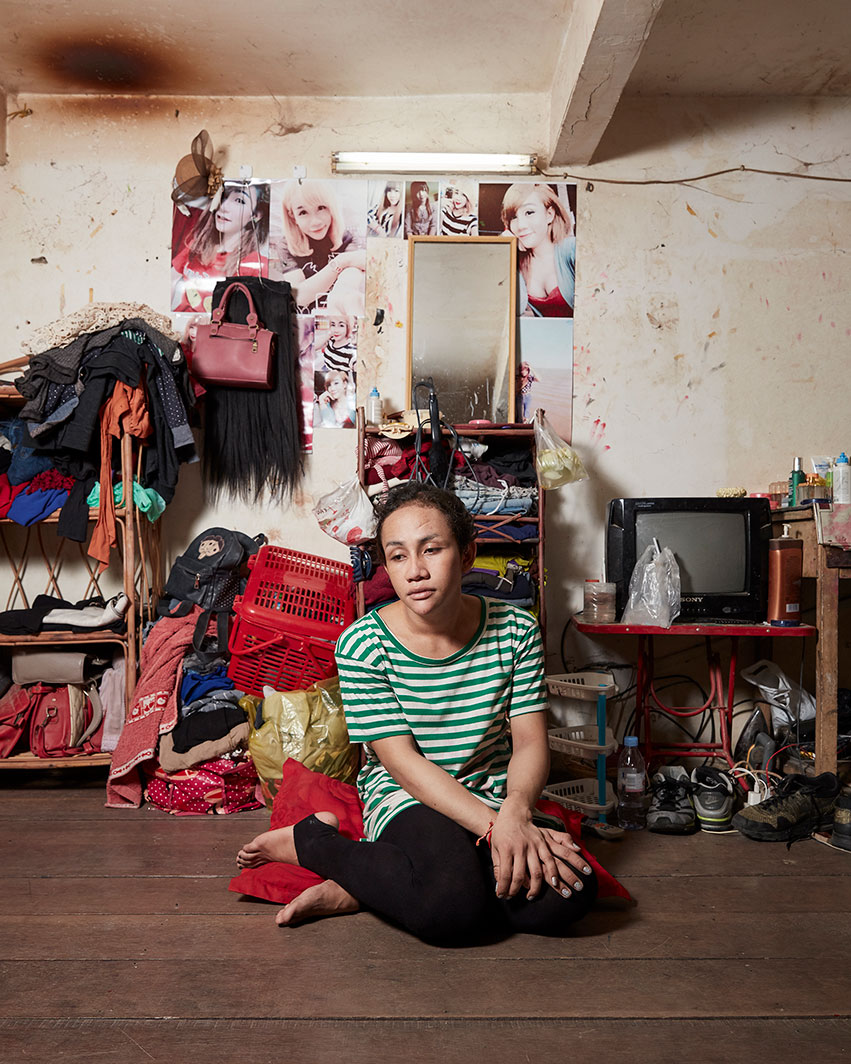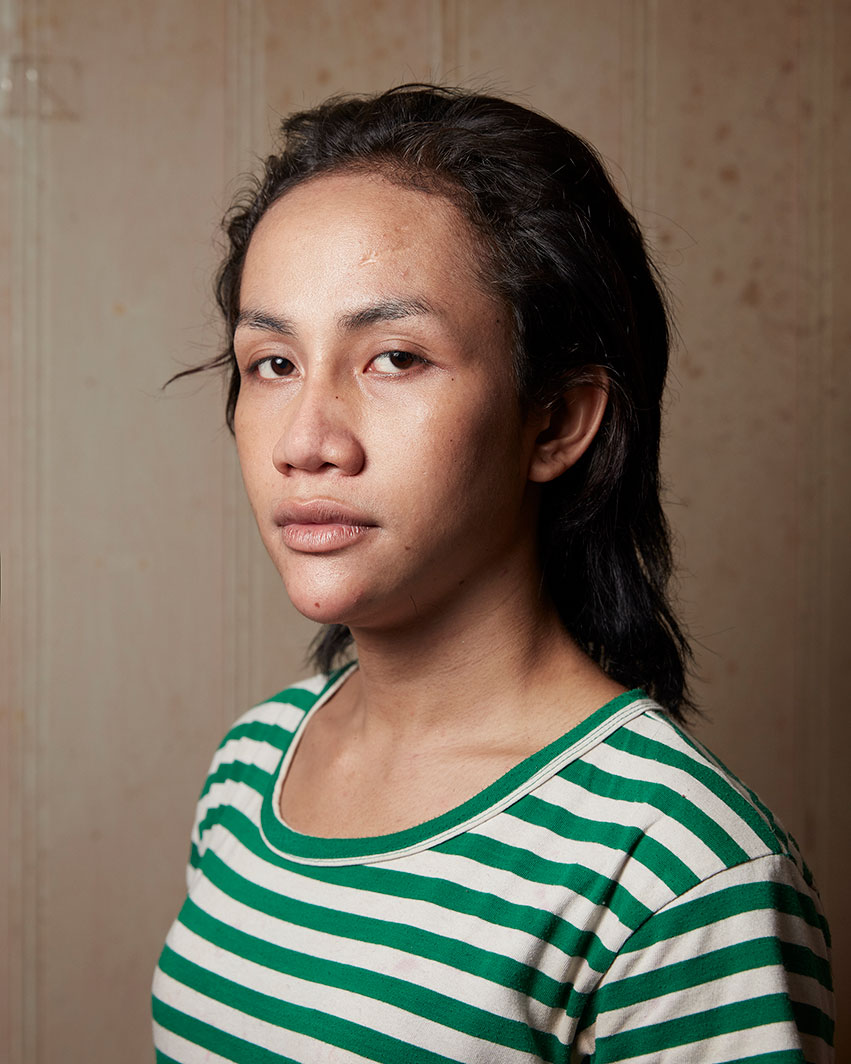 Produced by: Bert Oele and Erwin Kokkelkoren
Film: Willem Aerts and Wilko van Oosterhout
Photography: Erik Smits
Text: Erwin Kokkelkoren
Translation: Pete Kaiser