Cambodia
With a population of 15,760,000, Cambodia has an estimated 67,000 adults living with HIV, or about 0.43%. New infections have been falling steadily since 1995, now reaching a steady low state of fewer than 1000 new cases per year, while the coverage of Antiretroviral therapy (ART) has been rising to 80% of affected adults.
Men who have sex with men (MSM) constitute less than half Cambodia's HIV-positive persons, though predictably, those have a higher rate of infection than the general population. Only about 40% of young people 15-24 know about HIV prevention; and fewer young women than young men.
Of Cambodia and its neighboring countries Thailand, Laos, and Vietnam, Cambodia's infection rate falls about in the middle. Thailand, with a much larger population, has a higher overall rate but has reduced its mother-to-child infection rate to zero; and Vietnam, largest of these countries with a population 6 times that of Cambodia, has a lower overall rate.
(Figures from UNAIDS, 2016)
FRIENDS
Cambodia's National Centre for HIV/AIDS has estimated there are just over 3,000 trans women living with HIV in the country. But 29 percent of LGBT+ people would not reveal their status to anyone, making it hard to get the real figures.
Trans women often have to deal with an accumulation of problems. Most of them are not just transgender, but also sex worker, drug user and HIV-positive.
This list doesn't mention the violence and the stigmatization most women have to live with. A report by the Cambodia Centre for Human Rights has revealed that just over a quarter of trans women have been raped in public spaces, nearly a third have been sexually assaulted and 43 percent have experienced physical violence.
The Trans women we met showed a courageous lust for life, a big heart for their beloved ones and a funny sense of humour. We are truly grateful for their contribution for Atlas2018.
(Source: Cambodian Center for Human Rights)
Srey Pich and friends
March 2017, Phnom Penh, Cambodia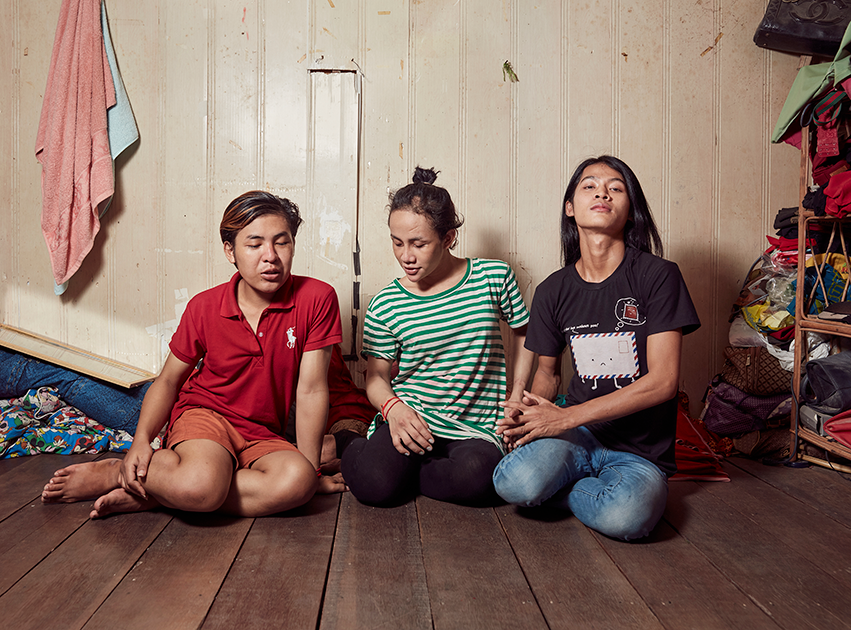 Mom – Rysa – Srey Pich
SREY PICH
March 2017, Phnom Penh, Cambodia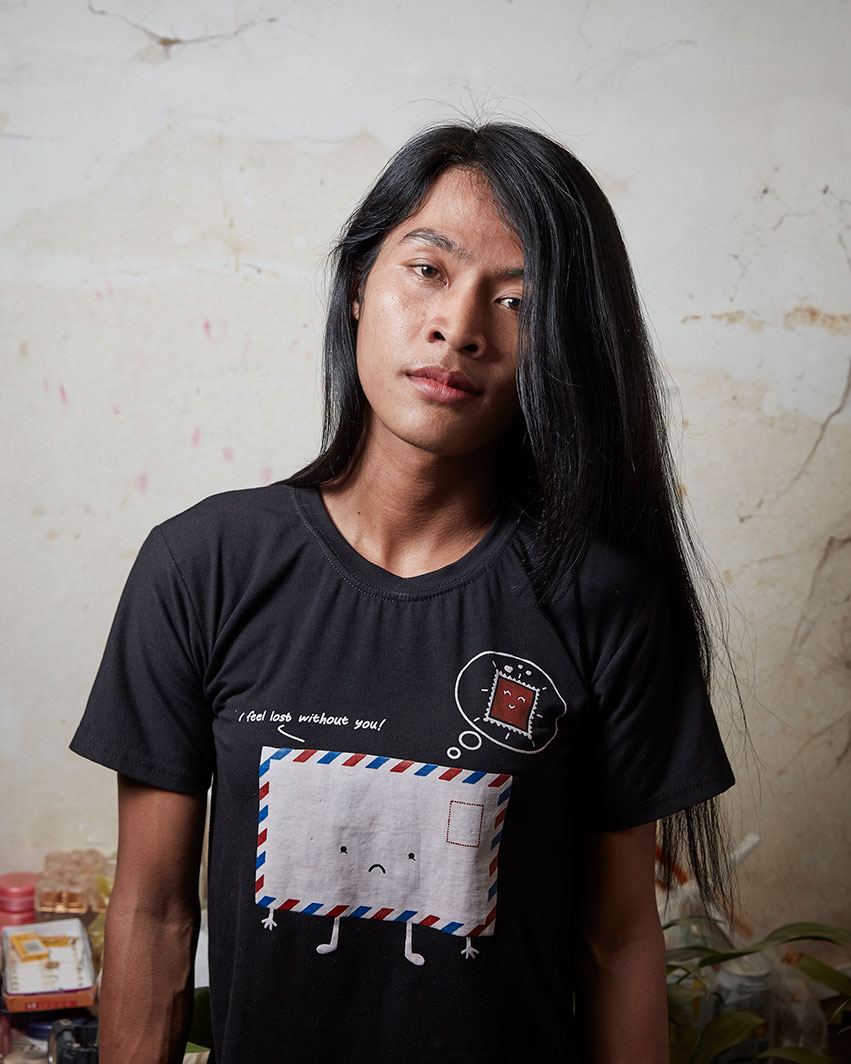 MOM
March 2017, Phnom Penh, Cambodia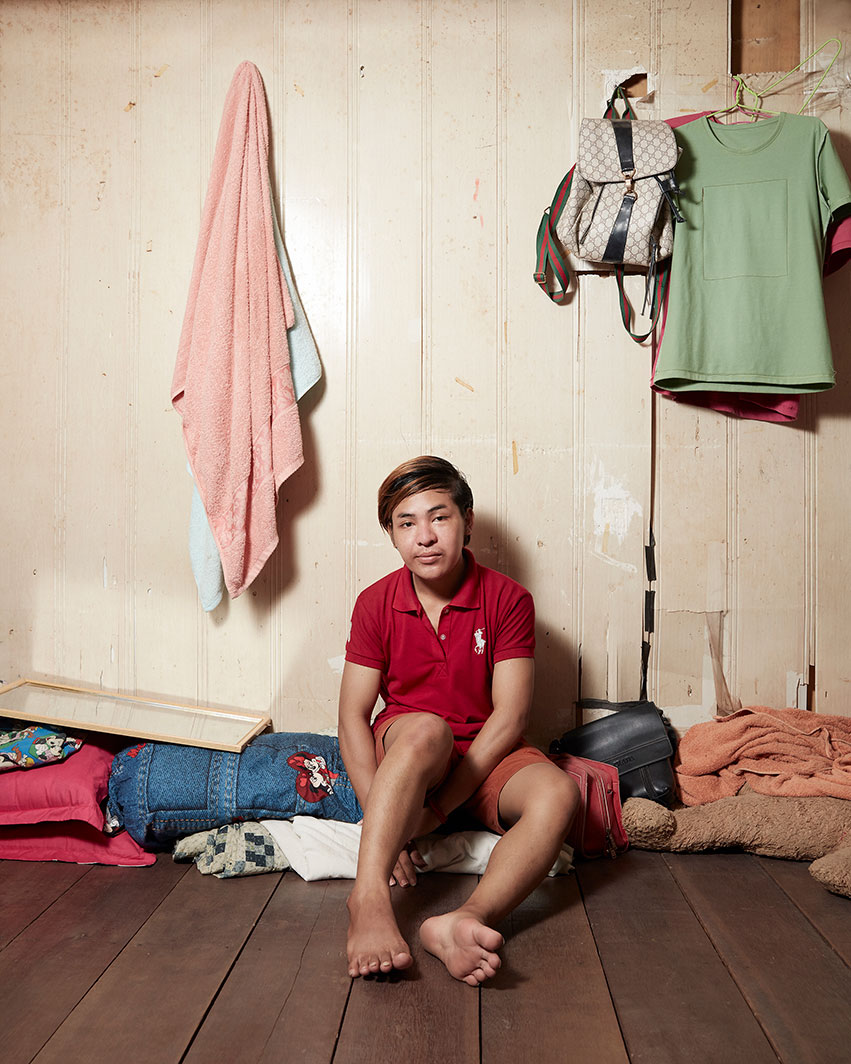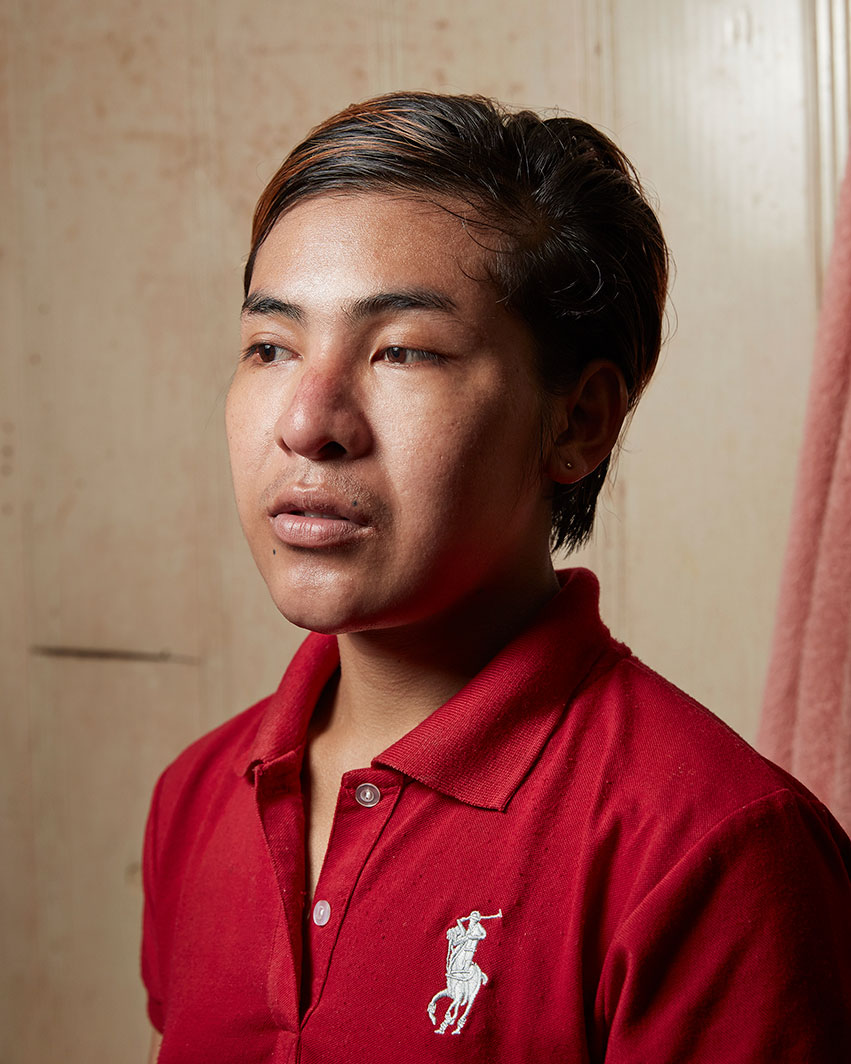 RYSA
March 2017, Phnom Penh, Cambodia