Cambodia
With a population of 15,760,000, Cambodia has an estimated 67,000 adults living with HIV, or about 0.43%. New infections have been falling steadily since 1995, now reaching a steady low state of fewer than 1000 new cases per year, while the coverage of Antiretroviral therapy (ART) has been rising to 80% of affected adults.
Read more...

Men who have sex with men (MSM) constitute less than half Cambodia's HIV-positive persons, though predictably, those have a higher rate of infection than the general population. Only about 40% of young people 15-24 know about HIV prevention; and fewer young women than young men.
Of Cambodia and its neighboring countries Thailand, Laos, and Vietnam, Cambodia's infection rate falls about in the middle. Thailand, with a much larger population, has a higher overall rate but has reduced its mother-to-child infection rate to zero; and Vietnam, largest of these countries with a population 6 times that of Cambodia, has a lower overall rate.
(Figures from UNAIDS, 2016)
Tep Vana,
Family life and HIV
Phnom Penh, Cambodia
Tep Vana's Familiy

Standing: Tep Vana's sister, brother in law, stepfather and Tep Vana.
sitting: Tep Vana's mother, nephew, grandmother.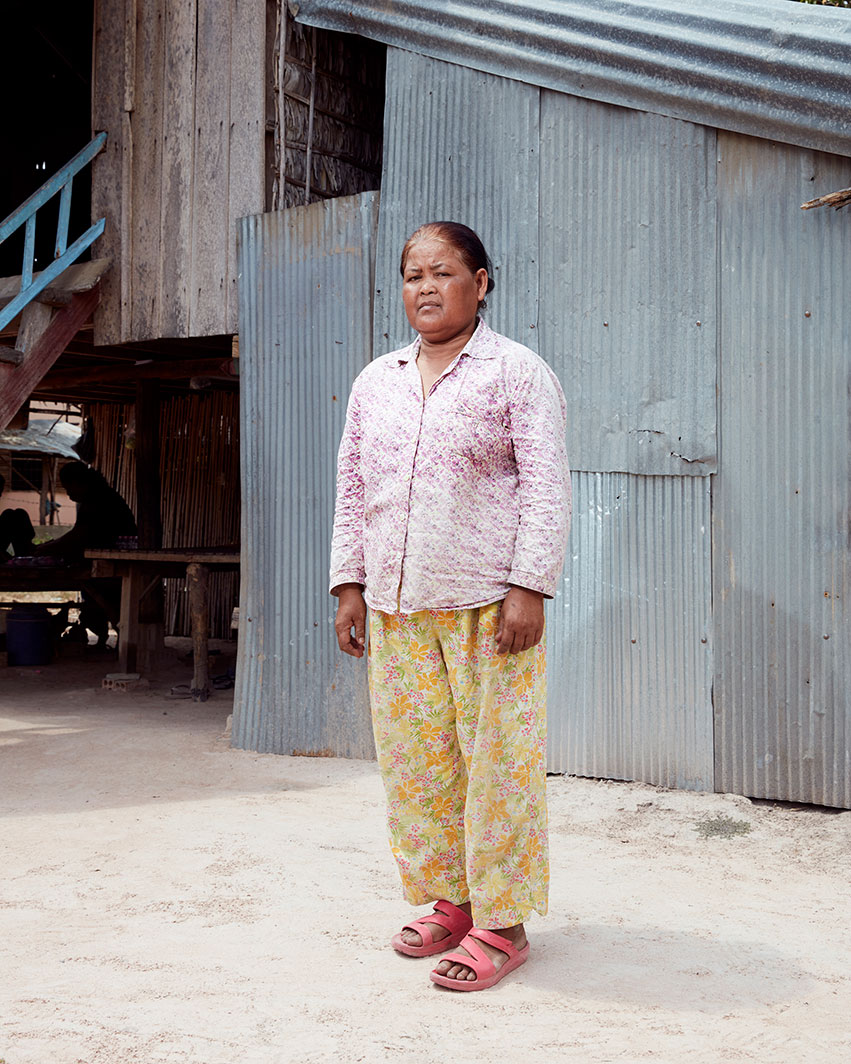 Tep Vana's mother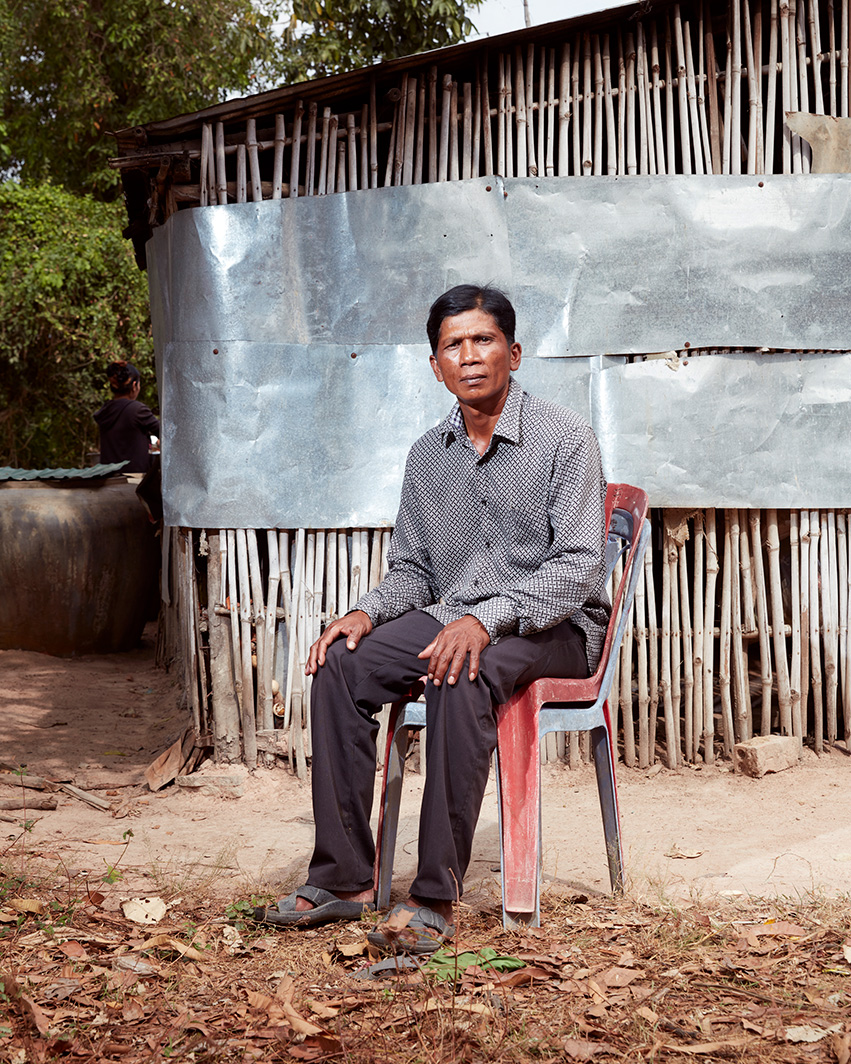 Tep Vana's stepfather.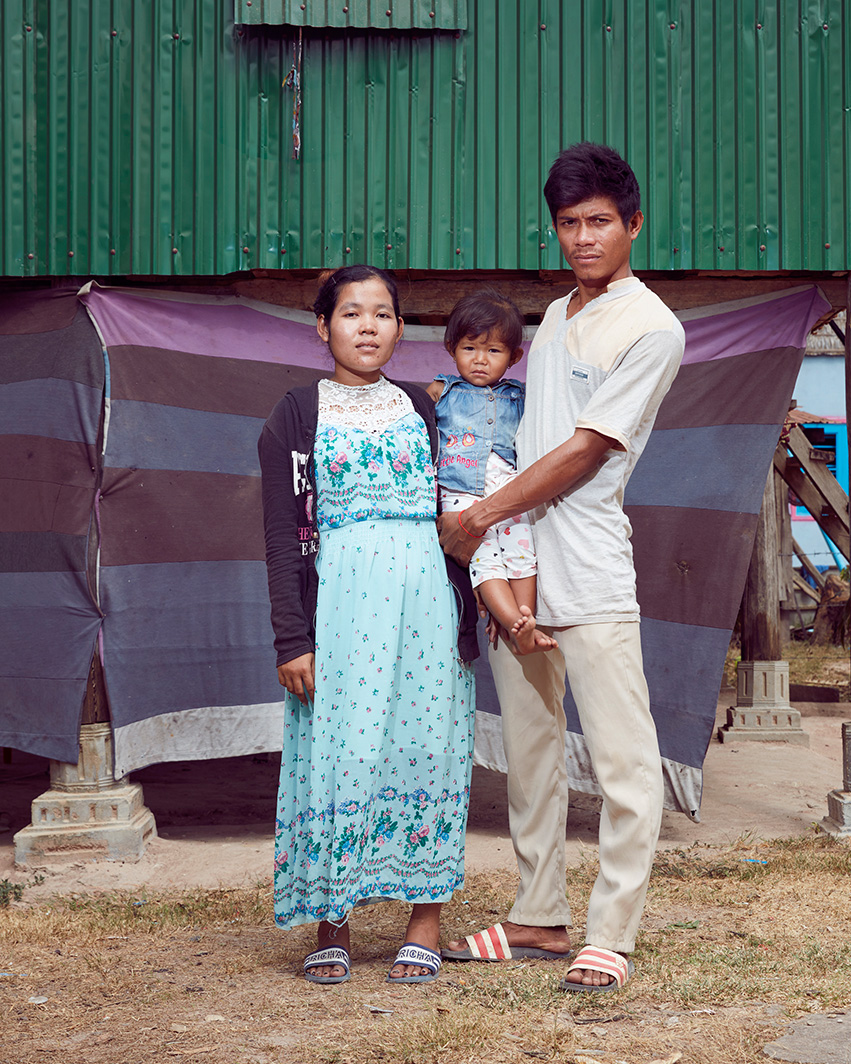 Tep Vana's Sister, her Nephew, her Brother in law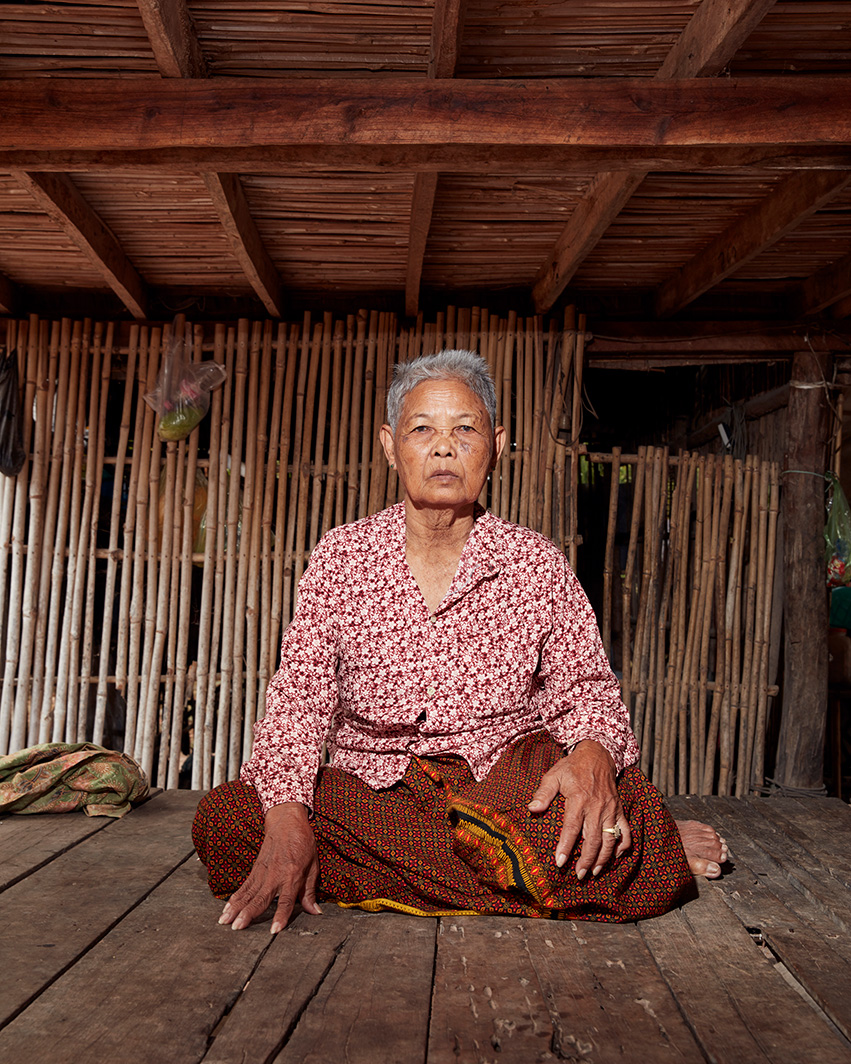 Tep Vana's Grandmother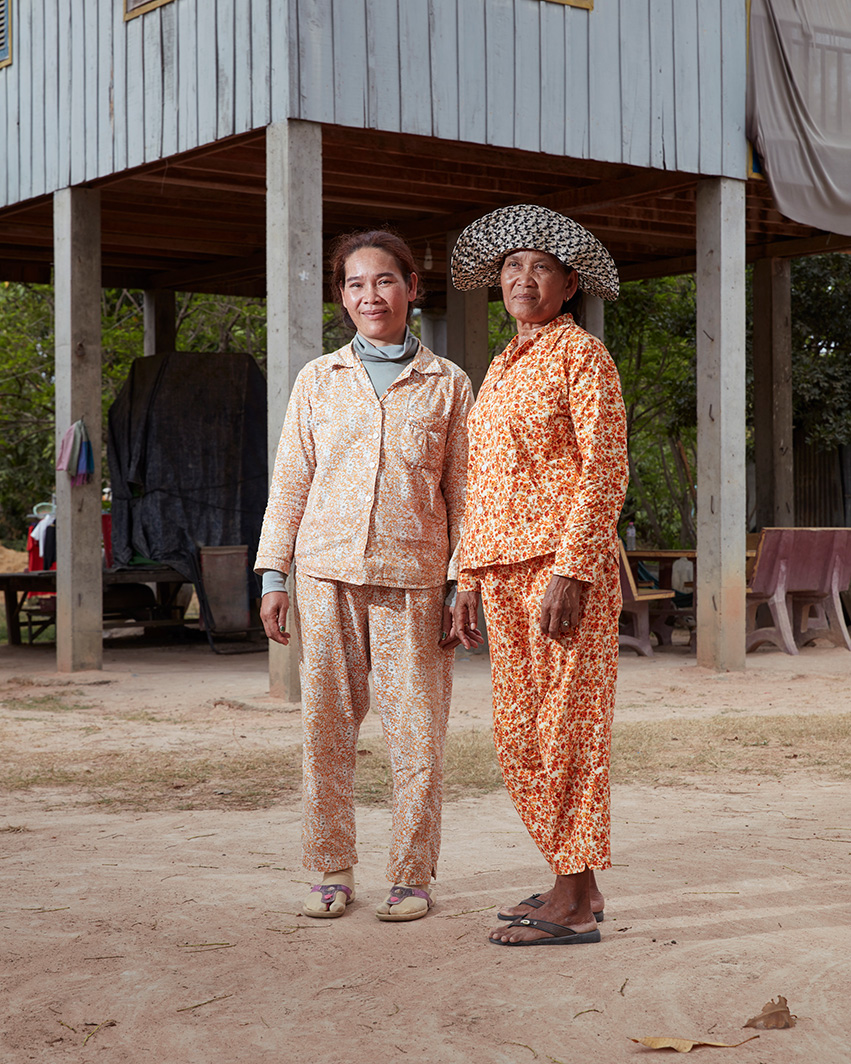 Tep Vana's Neighbors
Tep Vana's mother
The story of Tep Vana and his family is a Cambodian story: incomplete, full of mystery and longing, tragic. But the story also unmistakably shows indestructible family ties, love and human resilience.
Tep Vana is transgender. The family's only son became a daughter, the little brother a sister. And he, or rather she, is also another carrier of that nasty virus. But he's welcome in the village. Always.
After we've been treated to a lunch of rice, vegetables and a chicken, Tep Vana's mother walks me to a quite spot. From a distance her family and half of the villagers hung back to listen while she spoke candidly about her child and the incomprehensible life which he has come to accept.
"I'm 56 and I've lived in this village all my life. This is our new house. It was built 5 years ago by Dutch people. The old one was very small and no good anymore. They built this new house for us because we were so poor.
I wanted 5 children but I got 2: a boy, Tep Vana, and 13 years later a girl, Nissah. I was very happy with both of them. Tep Vana and Nissah are from my first husband. He died. Now I'm married to my second husband. I don't have children with him.
Tep Vana was a happy little boy. He walked around singing all day long and had lots of friends. He went to school. It was a long walk, but he went every day. He was a smart boy. He got compliments all the time.
When he was 15 he left. Just like that! Without a word. I was heartbroken. I didn't know where he had gone. I cried a lot. Later I heard that he was living in Phnom Penh. Right in Phom Penh…
We didn't see him anymore. He didn't come to our village. People told me he was dead, that he had fallen sick and died.
I believed it.
So then I had to cry some more.
Ten years ago, he came home for the first time. I was shocked when I saw him, but I recognized him. A mother always knows her son, even if he looks like a girl. I would never have expected him to have long hair…. But now I'm used to it.
He was very sick. So thin! His skin was quite dark, almost black. He told me he had HIV… I didn't know exactly what that meant, but I knew you died from it.
We fed him, and so did our neighbors. We cared for him, washed his hair.
He had pills…. he didn't want to take them. I was always telling him: you have to take your pills, otherwise you won't get better.
He stayed for a year. Then he was no longer sick and he went back to the city. I wanted him to stay here with us in the village, but he had nothing to do here. He wanted to go to Phnom Penh… To earn money, he said…
Last year he returned again for 3 months. He had no money. He was tired…
I love him. He's welcome. In the village too. The women get along well with him. Every time he goes back to the city, I feel worried. I feel better when my children are living with me in the village."