EXHIBITION AND EVENTS
BEURS VAN BERLAGE
July 22 – August 2, 2018
Right in the historic centre of Amsterdam, ATLAS2018 will present a unique exhibition with hundreds of films, photos and written stories of men and women who are living with HIV or AIDS.
We visited all six continents to portray teenagers, truck drivers, sex workers, gay men, the transgendered, drug users, children, long-term survivors and others, to let them speak in their own words.
For two weeks we will have speakers, yoga classes, a daily talk show, discussions, live recordings, parties and a showing every day of the documentary "I will speak, I will speak!"
ATLAS2018 AT AIDS 2018
RAI
July 23 – July 27, 2018
Together with our friends of the Dutch Association of People Living With HIV and of Hello Gorgeous, ATLAS2018 will present and promote our work in The Global Village, the heart of the conference.
Come and meet us to hear about our plans for the future. Share with us your ideas and thoughts for how to improve our work. Our work must benefit all 37 million people of our community.
PROGRAM AND EVENTS BEURS VAN BERLAGE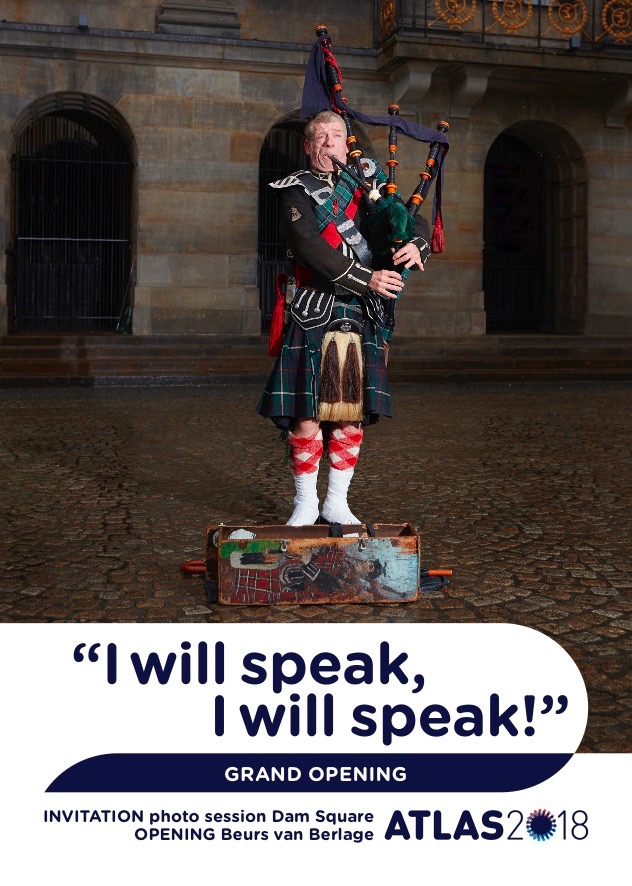 Sunday July 22, 2018
Officiel opening Exhibition "I will speak, I will speak!" Atlas2018
14:00 We start at Dam Square. The HIV community meets artists taking a photo together. Then we walk, leading the way by bagpiper Eric Windhorst, to the Beurs van Berlage. (3 minute walk). We invite the entire press to join photographing.
14:30 Opening of the exhibition by projecting the photo we made at Dam Square. Amoung the guests are Justice of the Constitutional Court Edwin Cameron gay & HIV activist from South-Africa, Maxim Malyshev, Svetlana Tsukanova, Kirill Barskiy, Alexandr and Andrei, Sasha, Alex Schneider and more, all heroes from Russia.
22:35 Opening night of the documentary: NPO 2 – NTR Broadcasting Television "I will speak, I will speak!" Atlas2018
Monday July 23, 2018
15:00 'The Time There-After' The documentary
20:00 "I will speak, I will speak!" Atlas2018 The Documentary
Graanbeurszaal (Keurszaal)
Wednesday July, 25
Between 16:30- 17:00 Meet & Greet the Positive Flame in front of Beurs van Berlage
20:00 "I will speak, I will speak!" Atlas2018 The Documentary
Graanbeurszaal (Keurszaal)
Thursday July 26, 2018
15:00 "Lets speak, Lets speak!" Young, Old, Sex and Hiv; talking about our experience. Forum in the center of our exhibition. We will meet two special guests: Edwin Cameron Justice of the Constitutional Court of South Africa and Gay, HIV and AIDS activist & Lyle Muns, a 24 year old student and sexworkers rights activist from the Netherlands who works on destigmatising people living with hiv…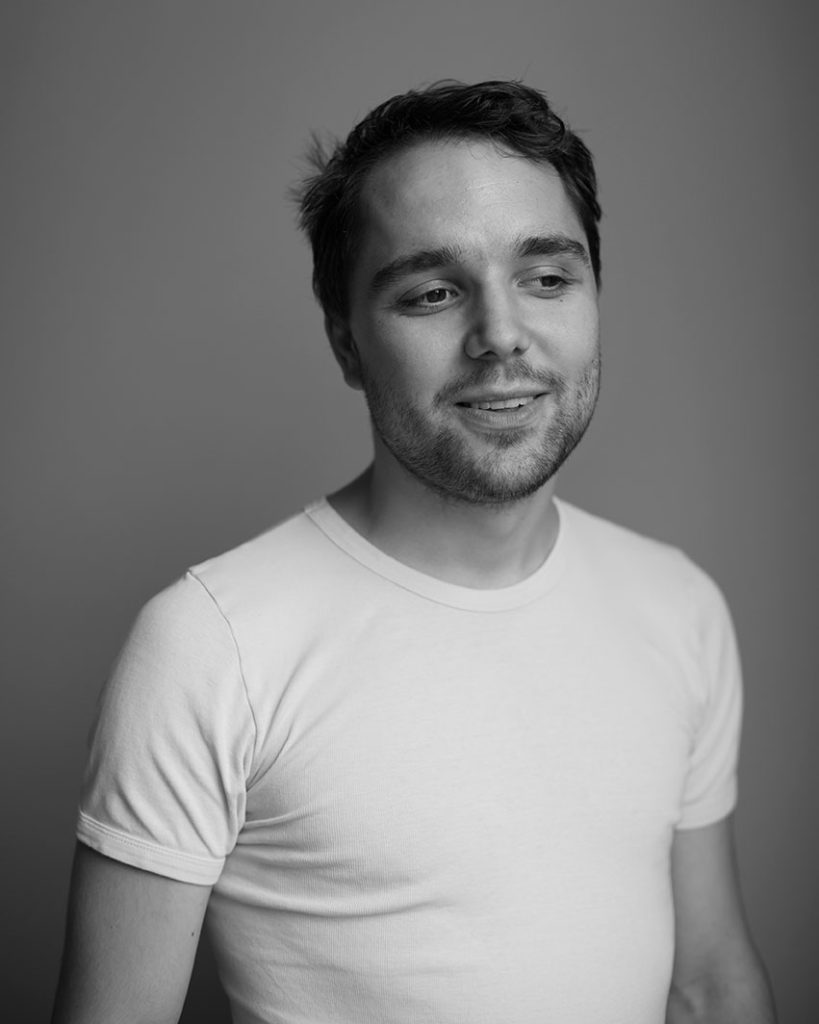 Lyle Muns photo by Erik Smits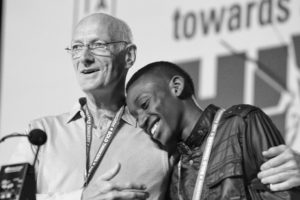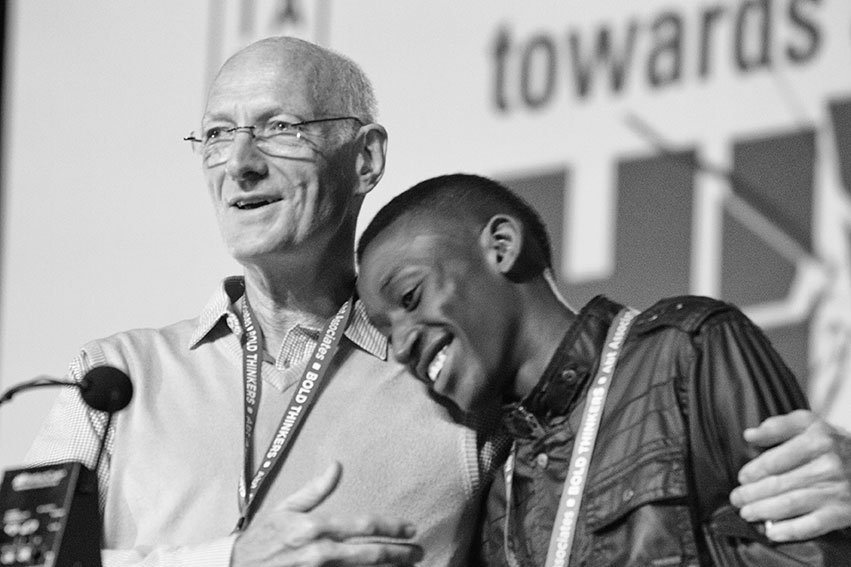 Edwin Cameron and his son Andy photo by Marjolein Annegarn
15:00 'The Time There-After' The documentary
20:00 "I will speak, I will speak!" Atlas2018 The Documentary
Graanbeurszaal (Keurszaal)
Friday July 27, 2018 
Transmission: The end of AMSTERDAM AIDS 2018 and start of PRIDE AMSTERDAM 2018
Until August 2, 2018
15:00 'The Time There-After' The documentary
20:00 "I will speak, I will speak!" Atlas2018 The Documentary
Graanbeurszaal (Keurszaal)