Newsletter
September/October
Dear friends,
We now have less than a year to go before AIDS 2018 begins in Amsterdam. That means that Atlas2018 has less than a year to meet all its goals for this conference. So far we're right on schedule.
Until the conference begins we'll send you a newsletter every month to inform you of our preparations, new initiatives, travels, events and presentations, and all new stories.
Summer 2017: where do we stand?
We've achieved a lot over the last year. A few of the highlights are:
In the past year over a hundred of beautiful portraits and stories from Cambodia, Japan, the US, Frontrunners, and Botswana are posted on our website www.atlas2018.org
We've organized such noteworthy events as our Atlas2018 Count Down to AIDS 2018 in de Balie in Amsterdam. At the Count Down on July 19, 2017, Atlas2018 first publicized the conference to our community and the media.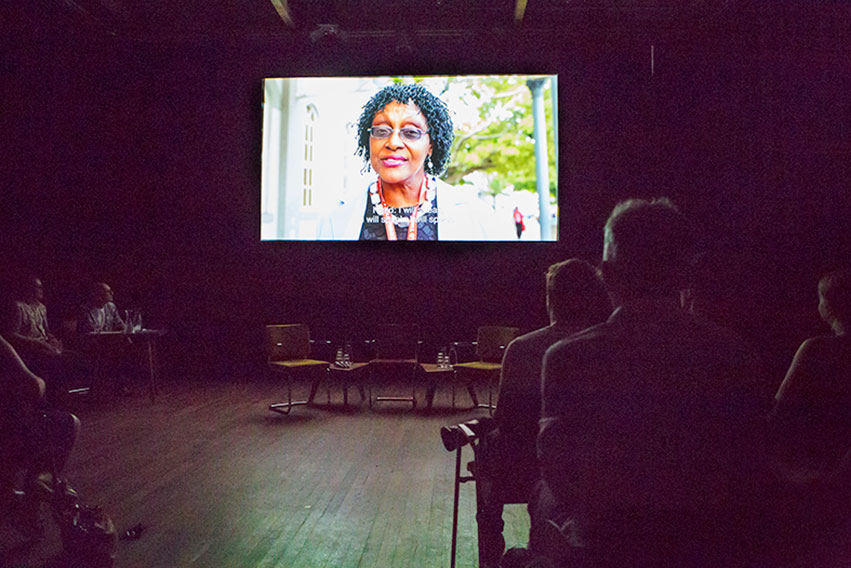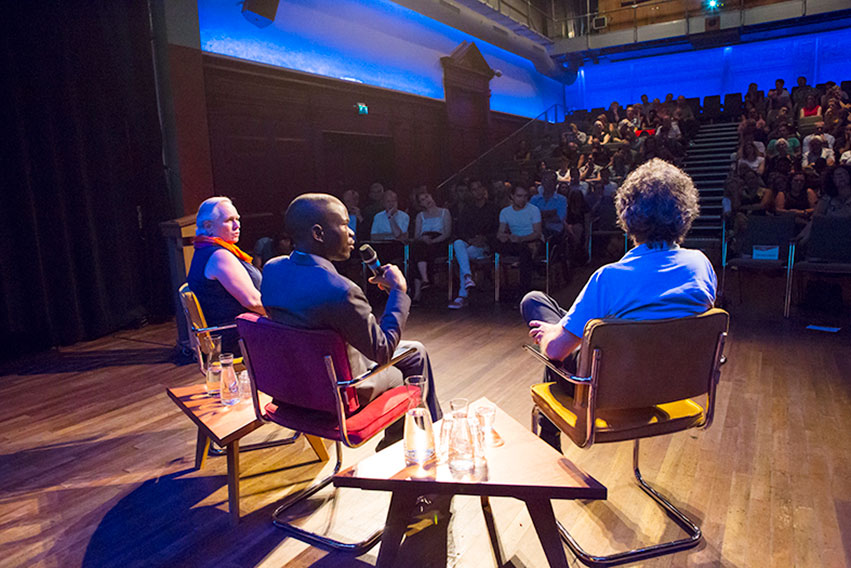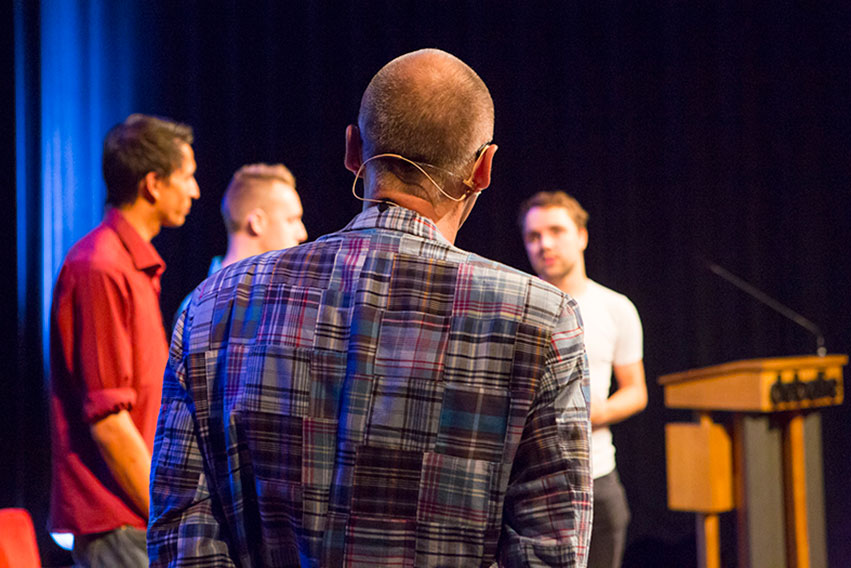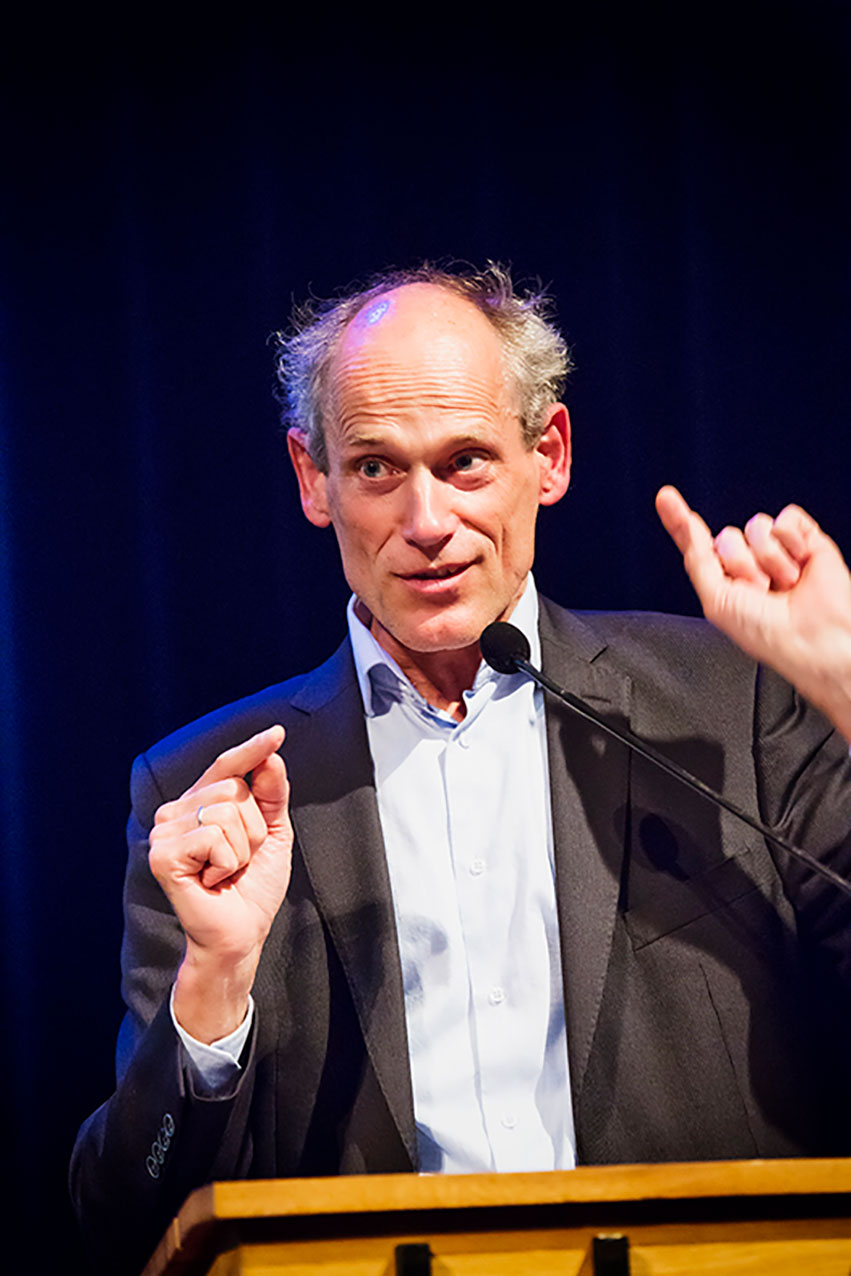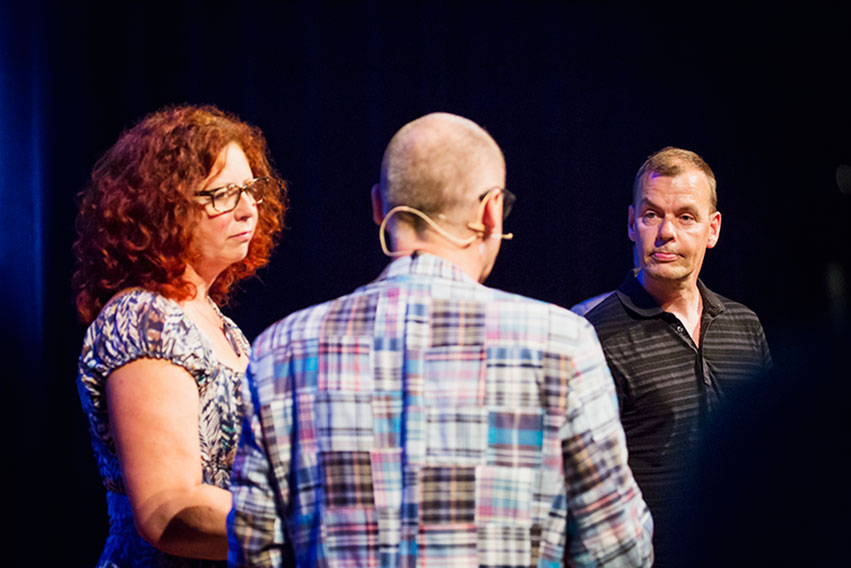 The Count Down on July 19, 2017 De Balie Amsterdam
The reach of our work has taken a huge leap. Our stories have been translated into German where millions of people can read them in the HIV journal of Deutsche Aids-hilfe.
In Japan a lot was written in blogs with wide reach in the Gay and POZ community about our visit and our stories we've created in Japan.
In Zambia and South Africa we have a rapidly-expanding crowd of followers.
We're ready to realize all our planned trips and events for the coming year. And we're right on course to realize all our AIDS 2018 events.
PLANS AUGUST 2017 – JULY 2018
Throughout the year there will be new pages with new stories on our site. Over the next few weeks you'll find new material from Cambodia, Japan, and the Netherlands, plus a "news' page and more stories on our Frontrunners page.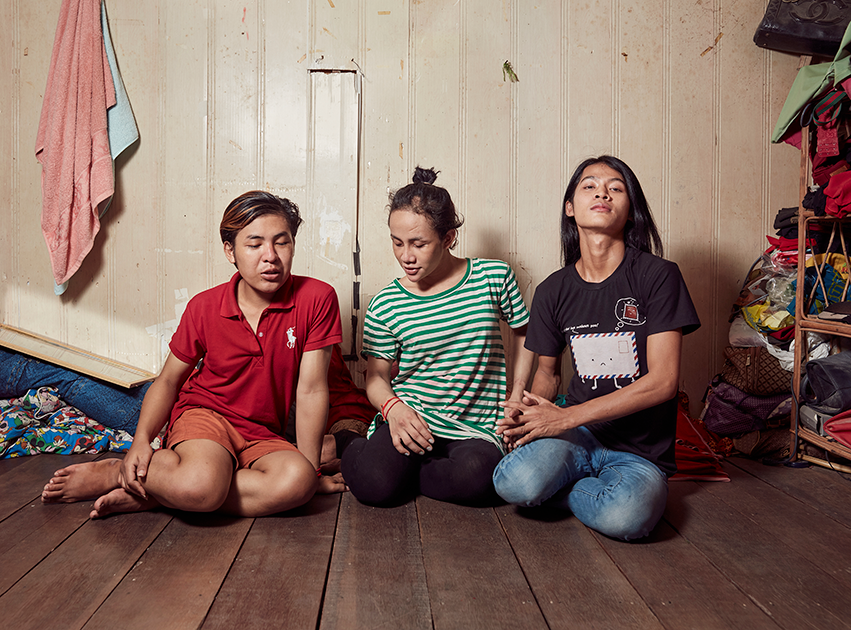 Three young HIV TG in Phnom Penh Cambodia
Our Dutch pages will feature an extra 30 years of Dutch HIV and AIDS history, including all the photo material of "The Time There-After".
At the end of September we'll travel to London to make an important presentation of Atlas2018. We're taking that as an immediate opportunity to film a Frontrunner portrait of Tom Hayes. Tom is one of the young people who made a big impression at our Count Down in de Balie, Amsterdam.
The kick-off of "Youngsters with HIV", a new initiative by Atlas2018. Ten young people with HIV, on five continents, will be the heart of a noteworthy campaign to be launched in spring 2018.
At the end of October our team will travel to Moscow to film, photograph, and create new stories and portraits. Together with AIDS Foundation East-West (AFEW), we'll give young people, women, gays and drug users with HIV a platform to share their stories with us.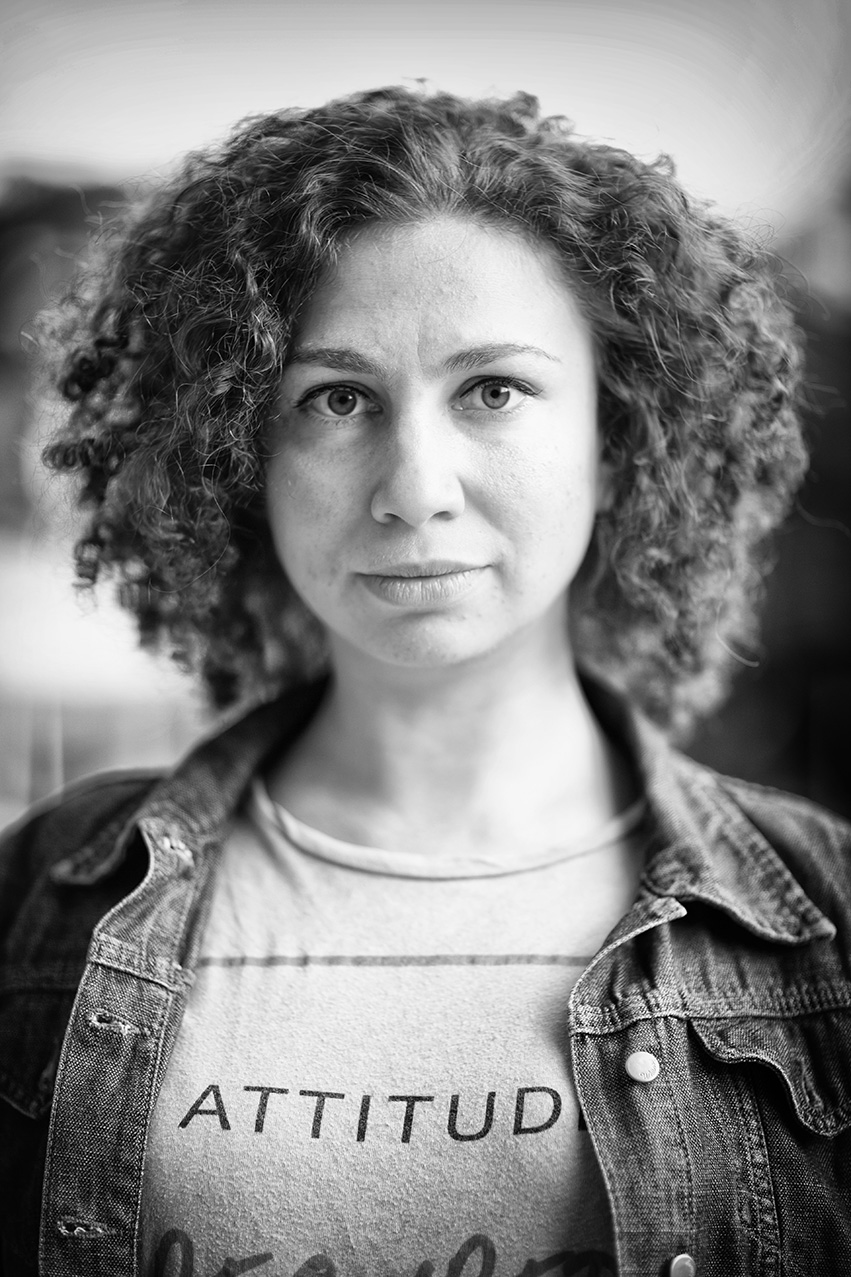 Maria HIV Activist from Russia
We're invited by Volle Maan to do a 15-minute presentation of Atlas2018 at the Carré theater on November 18, their Patients' Day.
December 1 is World AIDS Day. We stand with the Aidsfonds to help launch their 2018 AIDS program. And to mark the day, of course, Atlas2018 will add some new stories to our site.
In the second half of January, the Atlas2018 team will travel to San Francisco to film, write and photograph new stories and portraits. Young people, PrEP, ethnic minorities, women and gays are at the heart of our stories.
Every week new partners who want to share our material approach us. We're proud of that. Beginning now it will be a regular part of our activities: promotion of Atlas2018 material with the Dutch Association of Mental Health and Addiction Care (GGZ), HIV therapists, schools and the media.
Organizations who want to get in on this can reach us at info@atlas2018.org
Activities planned by Atlas2018 for AIDS 2018
The large overview exhibition of Atlas2018 in the RAI: all the films, photos and stories of Atlas2018 together in one spectacular, moving and confrontational exhibition. Here we'll see who they are, the 37 million people living with HIV. And we'll hear from them what they think about their lives with HIV, and what their dreams are for their futures. https://vimeo.com/221863415
The opening of Atlas2018 's exhibition. National and international guests will attend this media event to address the major topics and questions related to HIV and AIDS in 2018.
Five hour-long talk shows during the conference in the Global Village, with important groups from our community. Erwin Kokkelkoren will interview young people, gays, women, and sex workers; with images, quotes and guests from the Atlas2018 material, and possible live broadcast on Dutch Television.
Producing and broadcasting our documentary "I Will Speak, I Will Speak!" The Atlas2018 material will become the basis of a 50-minute television documentary. Dutch Television will broadcast the documentary just before or during the conference, and after the conference, it will be offered to foreign broadcasters.
Producing and distributing our wristbands. Last year we produced our wristbands with USB stick, loaded with half an hour of Atlas2018 material. For the conference we'll do this again. Thousands of wristbands with an hour of Atlas2018 material will be distributed to AIDS 2018 visitors. People will take Atlas2018 home with them.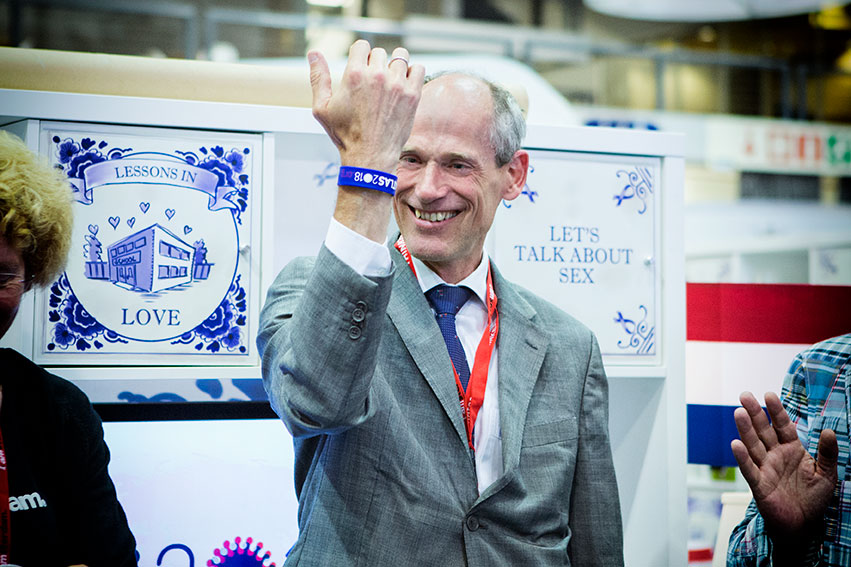 Wristbands at AIDS 2016 Durban
Atlas2018 in ten stories. We'll produce a glossy with ten stories and/or photo reports from our Atlas2018 file to take home, to read and re-read, and to keep forever.
Atlas2018 in the city. Atlas2018 's photos and movies will be shown at locations around Amsterdam. We're working hard to place billboards at the gay monument and in the new metro for ten days. We hope to showcase our movies in one of the museums, and to show our documentary for 2 weeks in the Eye.
Atlas2018 in the Netherlands. Ten Thousand (10.000) posters with pictures of Atlas' heroes will be spread in all major cities in the Netherlands. To draw attention at the exhibition of Atlas2018 and to draw attention for AIDS2018.
Our list with activities is growing week by week. More about all this in our next newsletter.
Erwin Kokkelkoren
Bert Oele
Next Newsletter will be out end of October
Photography: Marjolein Annegarn, Erik Smits