LES ENFANTS TERRIBLES
Erwin Kokkelkoren is an actor, presenter, theatre maker and writer who has worked extensively throughout Europe and in New York. He founded Les Enfants Terribles in 1989 as a vehicle for his own plays and projects.
Bert Oele is a director and producer. Before switching to a career in the theatre and communications he had a long career in psychiatric health care. The last ten years he has produced several major projects for Les Enfants Terribles.
In 1997 Tales From A Traveller, written and performed by Kokkelkoren, directed and produced by Oele, was nominated for the Fringe First Award at the Edinburgh Fringe Festival.
Kokkelkoren and Oele are both long-time HIV survivors. In 2009 they embarked on The Time There-After, a triptych about 30 years of HIV and Aids in The Netherlands. The triptych consists of a book, an exhibition and a documentary and was an international success.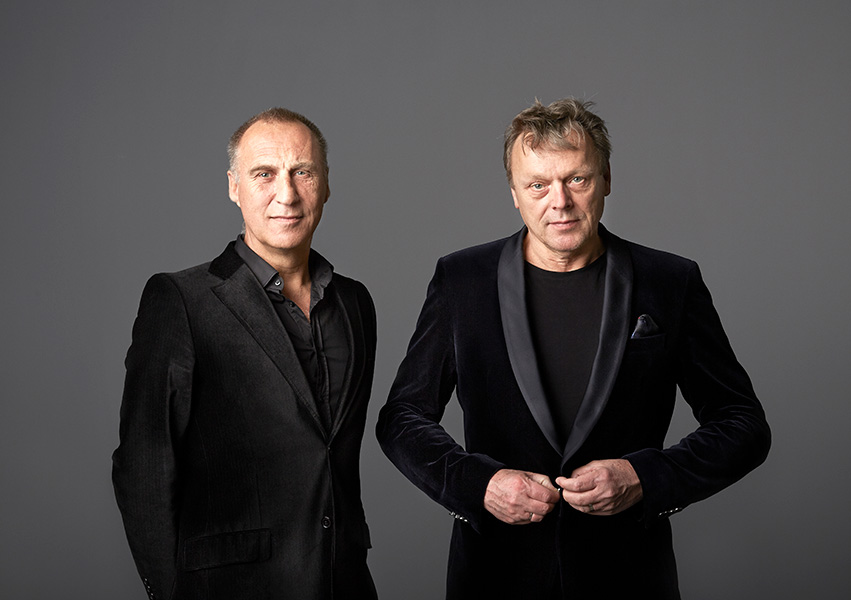 Erwin & Bert
History Les Enfants Terribles

1987-2005
15 theatre performances, written, directed and produced for an international audience.
1990-2015
Training, workshops, performances and presentations organised and delivered for companies and institutes both home and abroad.
2005-2009
Various commissions for producers including formats, synopses and series for 20 television and film projects.
2008-2014
Multimedia project 'The Time-Thereafter' 30 years of HIV and AIDS in The Netherlands.
A television documentary, a book, photo exhibition, DVD, presentations and columns.
2012-2014
Articles, stories, videos and columns for Mr. Magazine and My Companion about prostate cancer and Hepatitis C. commissioned by Hallema van Loon.
2014-2018
ATLAS2018 'I Will Speak, I Will Speak'.
Multimedia project giving a face and voice to people with HIV and Aids in 14 countries and 5 continents. First publications 2015. Overview presentation: the biennial 'Aids conference 2018' to be held in Amsterdam, The Netherlands.