It's unclear how things stand with the HIV-epidemic in Russia. International organizations consider official Russian figures unreliable. On the UNAIDS website all numeric and statistical data from Russia are "NA" — "Not Available". On other well known sites, like AVERT you'll find only estimates. But everyone agrees that the epidemic in Russia is spreading and is still out of control. The official Russian count now stands at a million HIV-infections, but most researchers think the actual number of infections is much higher.
When the epidemic in Russia began in the late 1980s, drug users made up the biggest group of HIV-infections at more than 60%. AVERT estimates drug users still make up the majority of new infections, at 54%. Other high-risk groups are gay men and sex workers. Fear is that today the virus is increasingly spreading outside theses high risk groups.
A rocky past, a promising future!
Alena and Dmitry are a very special couple. They first came together  in prison.
Both are infected with HIV; and both are not afraid to talk about it. But most important: both decided that their best years are still to come. On a cold, foggy day in early November, they talk openly of the demons of their past and their dreams for the future.
Alena, Dmitry, Saveliy and Varya:
a happy family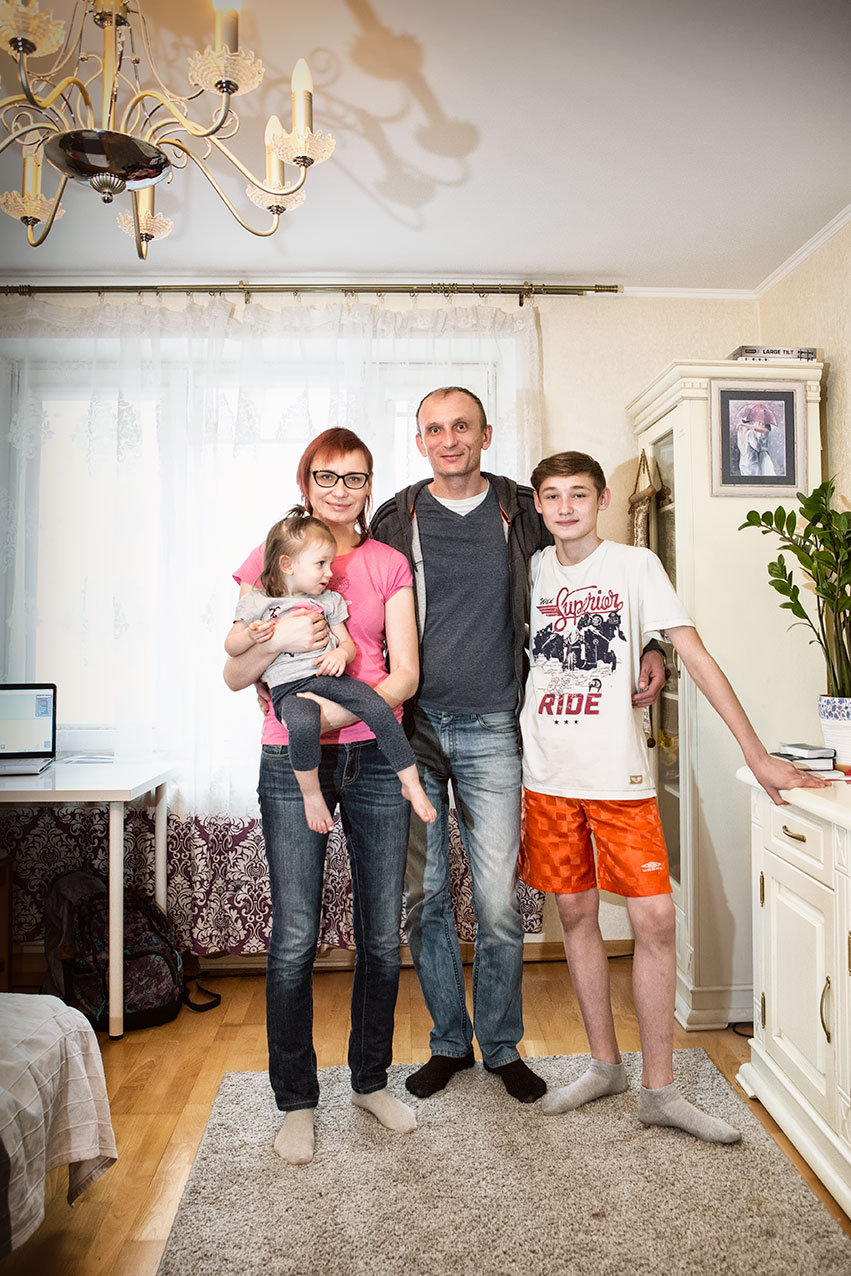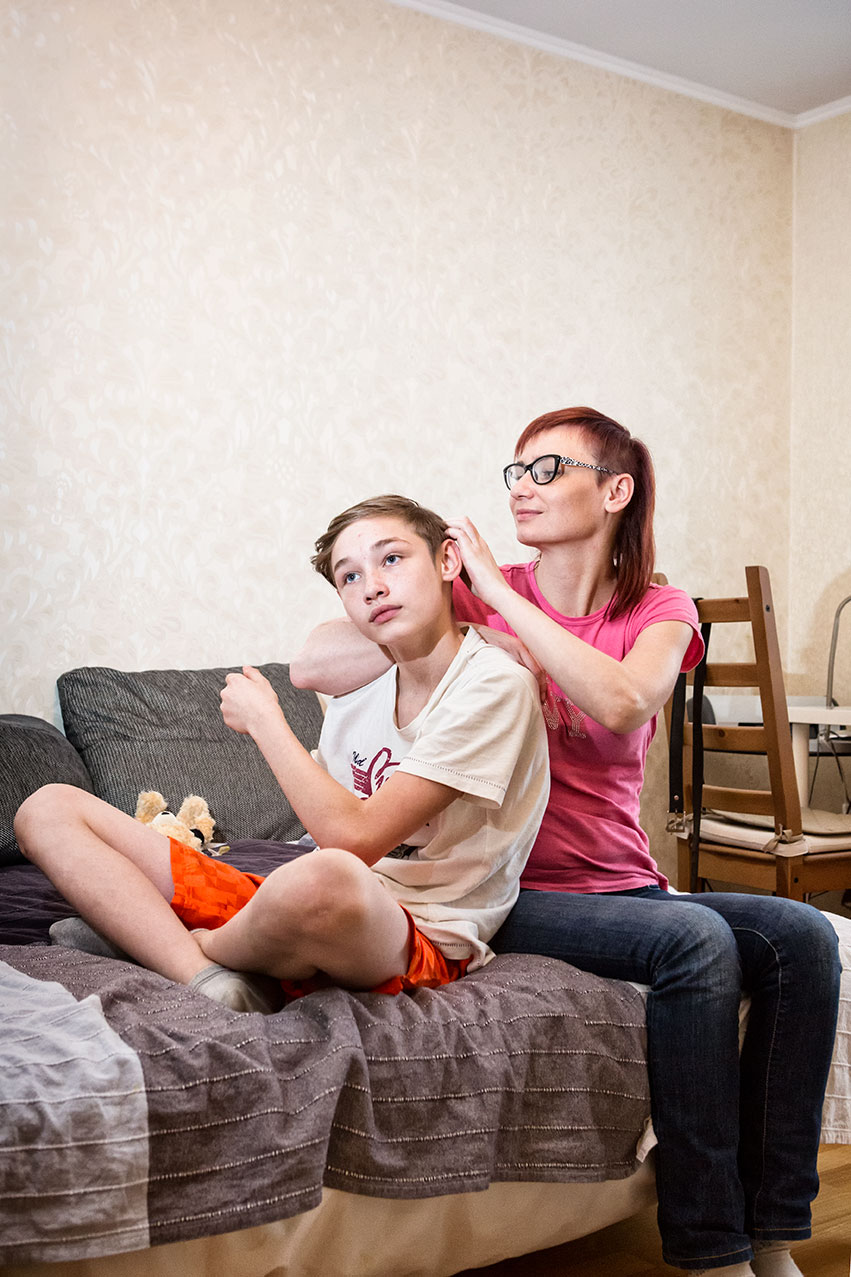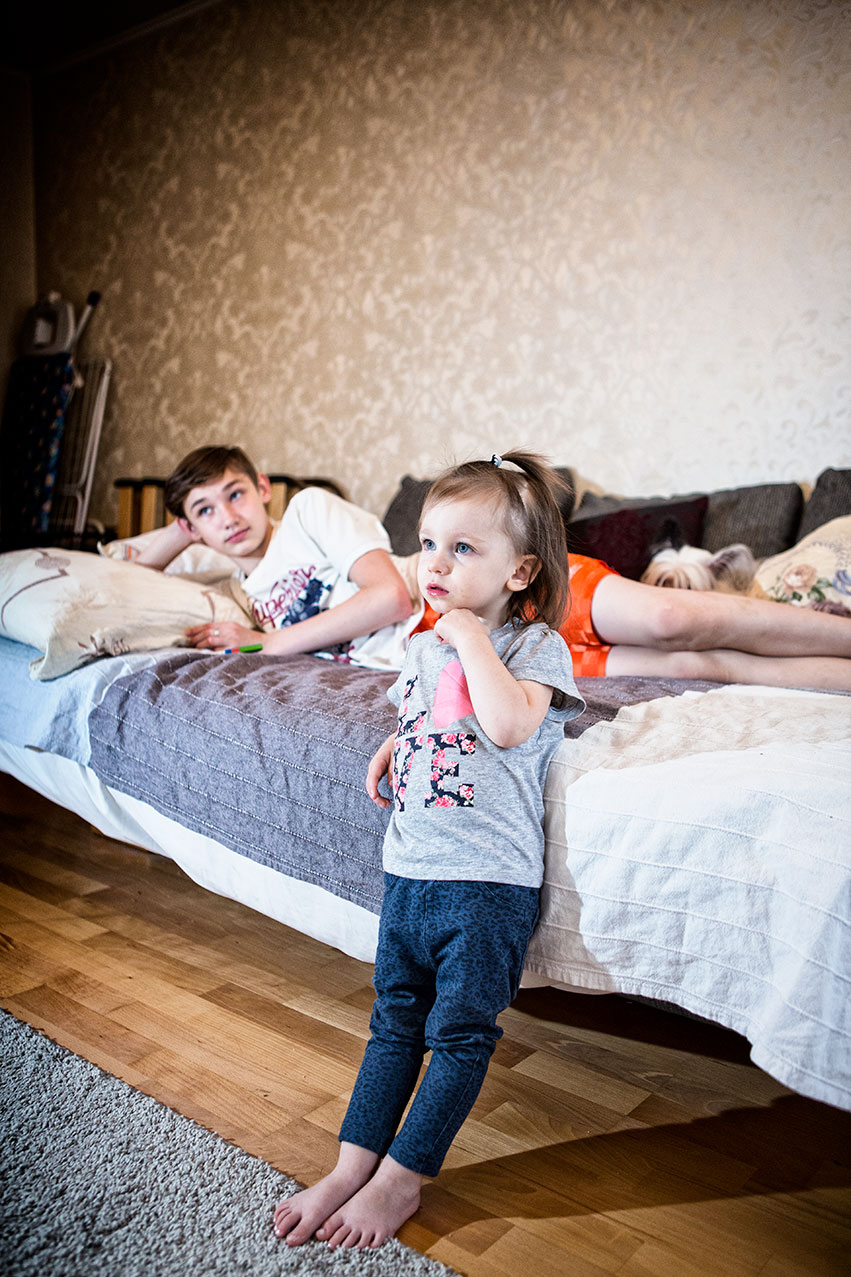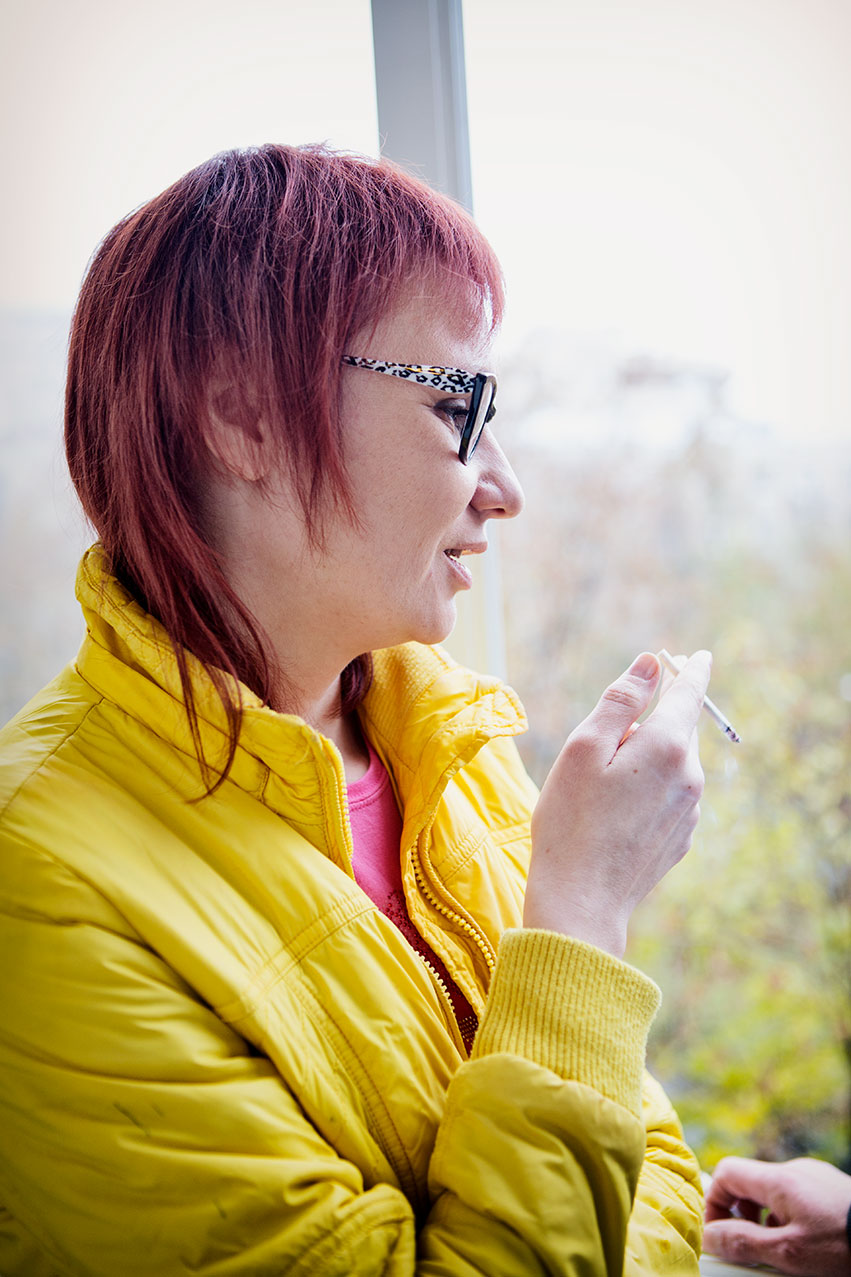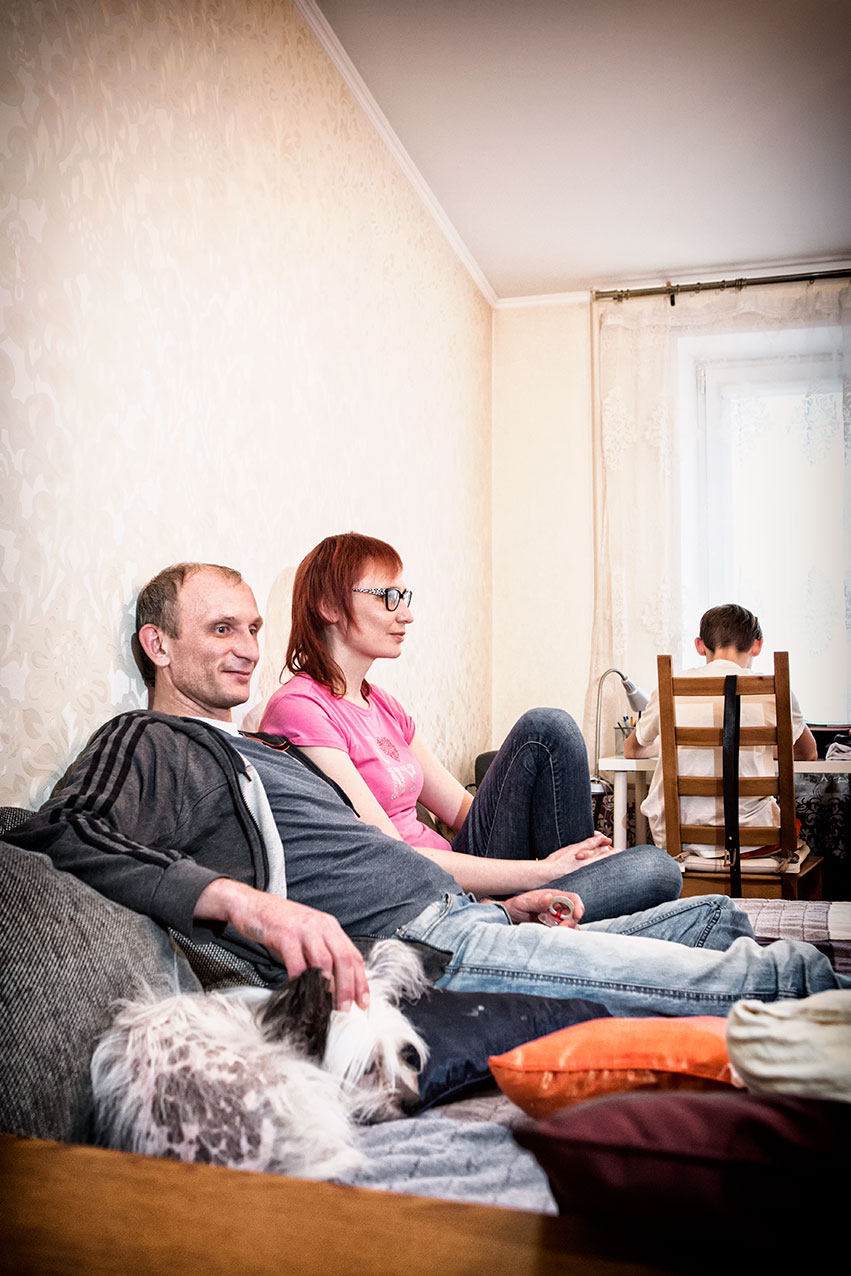 Produced by: Bert Oele and Erwin Kokkelkoren
Film: Willem Aerts
Photography: Marjolein Annegarn
Text: Erwin Kokkelkoren