HIV/AIDS in the USA
According to Hiv.gov (28-02-2018) more than 1.1 million people in the U.S. are living with HIV today, but 1 in 7 of them don't know it. From 2008 to 2014, the estimated number of annual HIV infections in the U.S. declined 18%. In 2016, 39,782 people were diagnosed with HIV in the U.S. The most affected are gay and bisexual men. San Francisco has relatively many people infected with the HIV / AIDS virus (16,000 at the end of December 2017), and the number of people in San Francisco living with HIV is at its highest point.
SAN FRANCISCO, today and yesterday
San Francisco is a dream city, with success almost literally just around the corner (Silicon Valley) and plenty of tourist highlights like the Golden Gate bridge. We land at San Francisco Airport in mid-January, with 20-degree temperature (68F) and lots of sun. And right away we can see how it used to be…. For us this journey is a trip back in time: in 1994 Bert and Erwin, HIV infected themselves visited the Castro, the gay district, where in the early 1980s again and again young men were being struck down by an unknown disease. But it was right in the Castro where the first HIV and AIDS activists fought for respect and better medical care – not only for themselves, but for the coming generation.
The Grove
National AIDS Memorial
The National AIDS Memorial Grove in San Francisco's Golden Gate Park was created in 1998 by a small group of San Franciscans to be a memorial place in support of the community that had been so badly affected by the AIDS epidemic—a memorial to keep alive for future generations the story of those who died from AIDS. With government support and the help of many volunteers, the Grove is a thriving, lively National Aids Memorial. In its 10-acre landscape visitors can mourn, reminisce, and hope in peace. But also be at rest.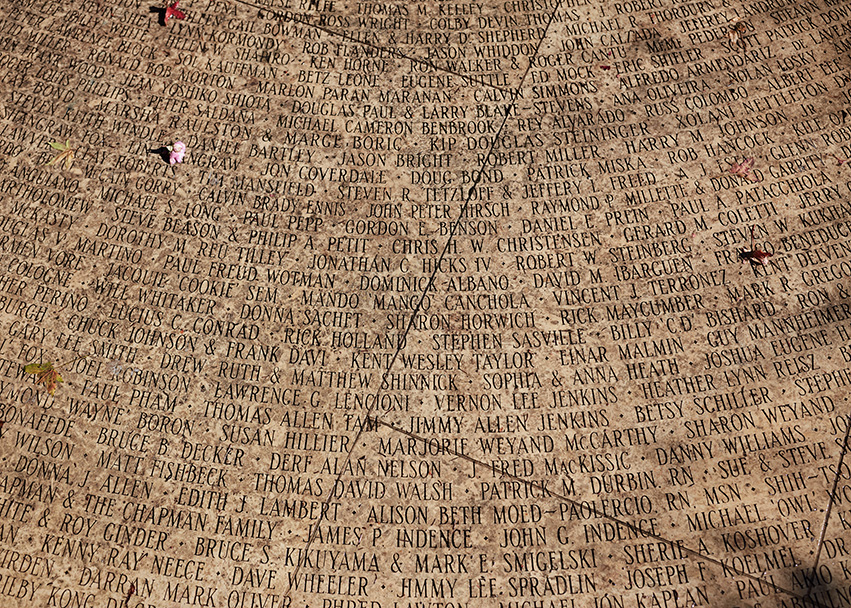 Mike and Chuck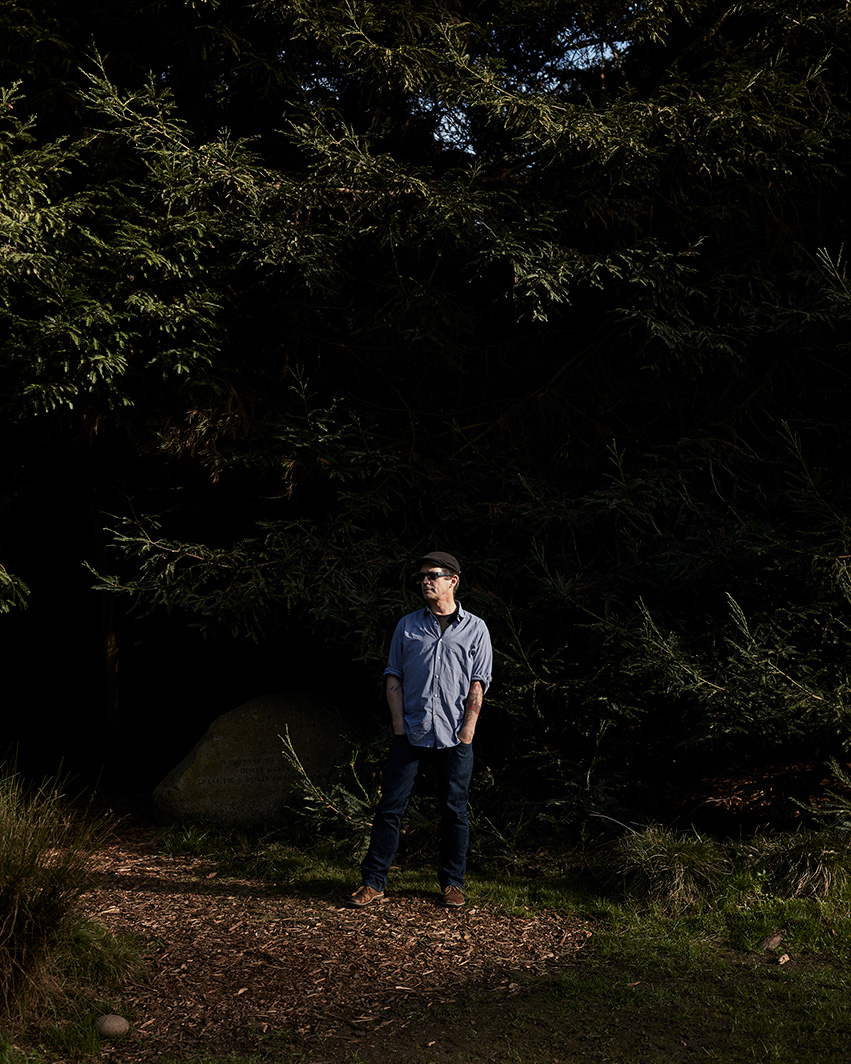 Bert meets Roy at the Grove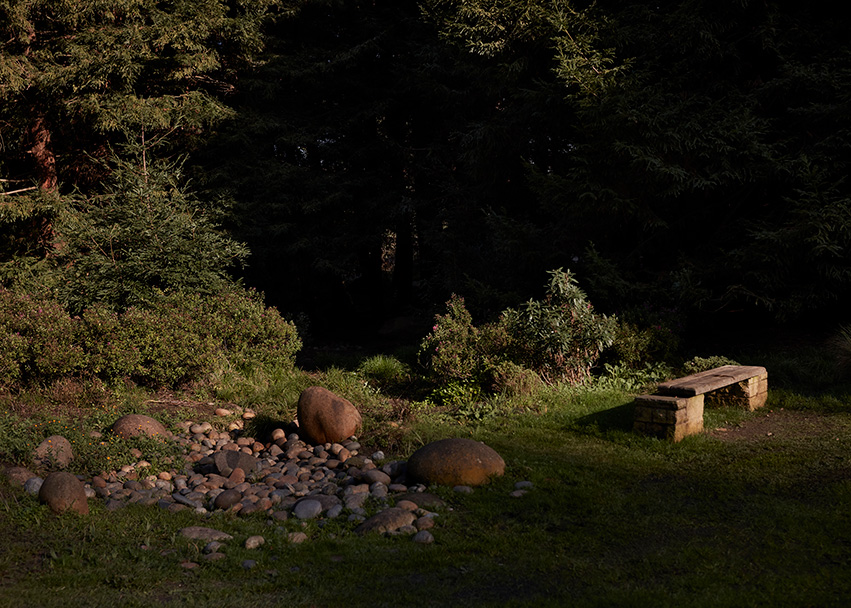 Bert: Could you tell me how it was for you to live here in San Francisco around 30 years ago?
Roy: Thirty years ago, when I was around 22, I used to read the obituary pages of the Bay Area Reporter. They seemed to grow and grow as more time went by. And I was shocked the first time I saw that someone born in 1961—younger than me—had died of AIDS.
So that was very telling. And I remember it was really hard going to the Castro. Because the Castro was always fun and it was always crowded.
I remember it was just very bleak. Very dark. It was a very dark time. I remember how difficult it was to walk through there, because you'd see people you knew… really beautiful men… and now suddenly they had lesions and they were moving slower. You could see it everywhere.
It was tough, a really tough time.
Because men a little bit older than I were touched by it differently. I was sort of in that in-between stage. I was saved, because there was enough safety to catch.
Bert: I experienced it also. I visited San Francisco in 1994. Really a lot of people were dying, and there were no medicines. They started with the first pill, AZT, at that moment. I'm from 1950, I was also one of the first… So I'm very lucky that I survived, because the pills were just in time, otherwise I'd be dead. And that still seems somehow crazy…
Roy: Yeah, and there are the men who were with partners who died of AIDS, who have nothing. How are they… It's unbelievable.
But anyway, I wish you good luck.
Photography: Erik Smits
Text: Ellen Boschman, Erwin Kokkelkoren